Kohl's store chains offer a special offer to military personnel to appreciate their services. Kohl's military discount policy has its own perks that benefit the service members.
If you are a military official then know more about the same. Go through our guide for everything that you need to know before claiming the discount at Kohl's.
Kohl's Military Discount Policy
An eligible service member of the country can redeem 15% of Kohl's military discount every Monday. They will not allow you to claim the discounts online. Thus, use your military discount at Kohl's stores only.
Combine the discount with cash rewards to save more on your purchases. Provide a valid military ID to the associates who can check your military status before processing your discount.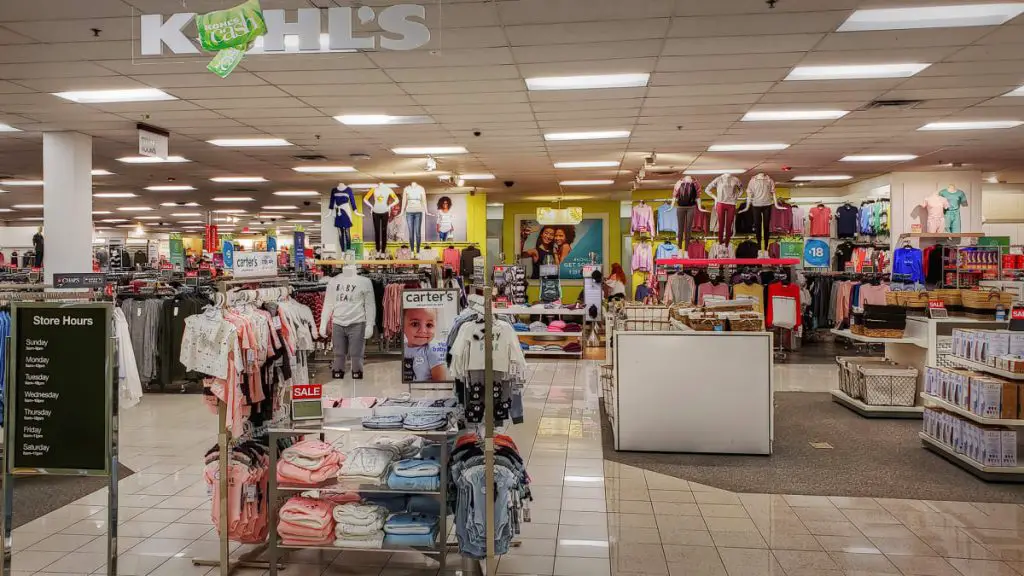 Kohl's Military Discount

Discount Rate

15%

Eligible Day to Claim

Monday Only

Veterans Day Discount

30%

Where to Claim?

In-store Only

Official Website

Kohl's
Who is eligible to Claim Discounts at Kohls?
The discount can be claimed by eligible service members that include active-duty, veterans, reservists, and retiree military personnel. An immediate family member of the military personnel can also use the discount in-store. Visit Kohl's on Monday to redeem the offer and purchase with any tender type.
Kohl's Military Discount Restrictions
You cannot use Kohl's military discount by combining it with any percentage off coupons. Although you can combine it with cash rewards, there are some cases in which Kohl's restricts the use of discounts. Following all the exclusions where you cannot use military or veterans discounts.
Age-specified discounts, Dollar off coupons & Kohl's card account
Shipping, taxes, and handling fees
The discount is not valid on price adjustments
Premium products including Sephora purchases at Kohl's
Kohl's cares, gift cards, & charitable items
Consumable & Electronic Items
Noveltry and personal care products in-store
Cannot be used for brands like Crocs, Columbia, Eddie Bauer, Tommy Hilfiger, TOMS, & Calvin Klein
How Can I Use Kohl's Discount for the Military?
The chain store will only accept a military discount in their stores only. Thus to use the discounts in-store you have to visit the nearest Kohl's store. Make sure you carry valid military identification with you. Kohl's military discount in-store will only be accepted if you pay any tender-type payment method.
What type of Identification Do I have to Present?
Kohl's associates will ask you to present your active status military identification. An immediate family member can make a purchase in absence of military personnel with this identification. The following type of ID is expected to be presented to claim a 15% of military discount at Kohls.
Military identification card
State-issued ID that represents veterans status
or Form DD 214 [Certificate of Release or Discharge from Active Dutty]
Does Kohl's have Veterans Day Sale?
Kohl's also has a veterans day discount apart from a 15% Kohl's Monday military discount. They offer a 30% discount to all veteran & military personnel along with their families.
The exclusions and restrictions are the same applied to Kohl's 30% veterans day discount. You can use the discount on various categories from clothes, and shoes, to electronics and appliances.
Frequently Asked Questions
1. Does Kohl's give veterans day discount?
Yes, Kohl's gives a 30% of the veterans day discount to all eligible military personnel but only in-stores.
2. Can I claim military discount any day at Kohl's?
No, Kohl's only accepts a military discount on Mondays.
3. Do I have to register my military status to use the discount?
No, you simply have to carry a valid military ID to redeem the discount in-stores.
4. Does Kohl's offer military discount online?
No, Kohl's only accept discount request in-store. Visit the nearest store to redeem the offer.
What Other Assistance Does Kohl's Offer to Military Personnel?
Along with providing a discount to military personnel, this chain store also offers other assistance. For instance, they support families and service members with a robust volunteer program to serve the community.
To support the veterans, the chain store also hosts veteran-focused events like the Virtual Veteran Resource Summit that assists the veterans both professionally & personally.
Did you know? Kohl's donated $200,000 to USO, a nonprofit network center to strengthen America's military service member's mobile units by keeping them connected to their families, country, and home.
Alternative Stores that Offer Military Discounts
Just like military Mondays at Kohl's, there are other similar stores that might offer a military discount. But before using it you must check their policy. Following is a list of stores that might offer a discount to active or retired military personnel.
Conclusion
Now you know how you can claim Kohl's military discount in stores. Take advantage of other assistance as well that the chain store provides. These benefits will help you save some bucks on your everyday essential purchases.