While setting up a business in Louisiana you must know the term business entity search. The first step toward forming a new LLC/Corporation is choosing a legally valid name. You can do this by conducting the Louisiana business entity search. Follow our simple guide on finalizing a name for your new business.
Why Do Louisiana Business Entity Search?
While forming an LLC/corporation in Louisiana, you must conduct a Louisiana business entity search. It is solely intended for checking the availability of your desired name in the state. You cannot claim an existing name in the state so as to avoid that you might want to go through the records. Assure that the name you select for your business is unique and suitable for the type of business you are carrying out in the state. Otherwise, there could be repercussions like fines, and lawsuits, or your business registration could be denied by the LA SOS.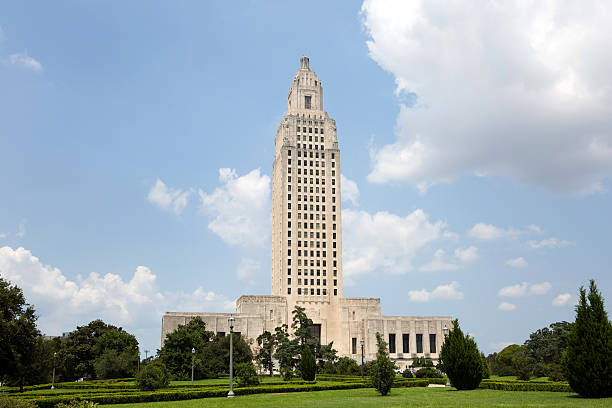 Louisiana LLC Naming Guidelines
Before doing a Louisiana LLC search,  you must be aware of the following guidelines.
Assure that your business name has a Limited Liability Company or its abbreviations.
The LLC name you want shouldn't suggest any unlawful purpose or a different type of business.
Some special words like an engineer, engineering, surveyor, surveying, etc. will need special approval from the Louisiana board.
Similarly, words related to banking such as bank, banker, savings, trust, and homestead will need special approvals.
Ensure you avoid using the word insurance unless the business is an insurance agency
Avoid using words that suggest that the LLC is a government agency (Louisiana Police, FBI, Treasury, etc.)
Louisiana Corporation Naming Guidelines
There are some rules on naming your corporation. So before doing a Louisiana Corporation search you must know the following things.
The name must consist of abbreviations like corporation, corp, company or incorporated
Your corporation name shouldn't suggest any unlawful purpose or another type of business than your niche.
Your name must not falsely suggest that the corporation is a nonprofit, charity, or government organization.
You must avoid using words like casualty, redevelopment corporation, or electrical cooperative.
Louisiana Business Entity Search Methods
Different states offer various options to check for name availability and find additional information about registered businesses. You can conduct a Louisiana secretary of state business search in the following ways.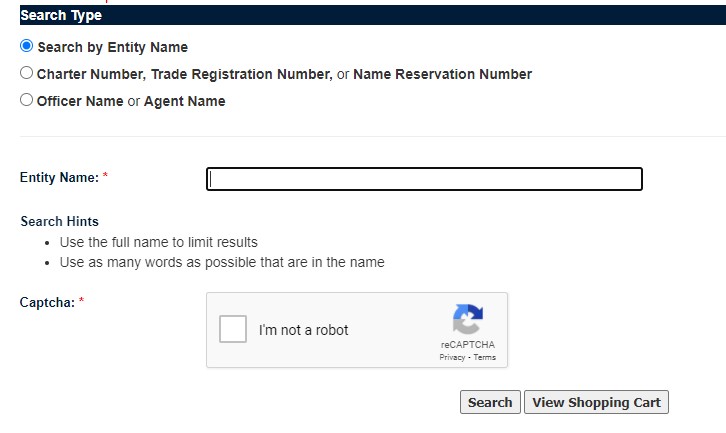 1. Search By Name: Commonly used to check the business name availability, you can also check other business details by searching directly their name. A name search is a common way of knowing whether your selected name is unique or not.
2. Search By Charter Number: A unique filing number is assigned to all businesses in Louisiana. While searching for a charter number the result will show linked business.
3. Search By Agent Name: The third option to search the availability is through a registered agent. They are the ones who represent your LLC/Corporation. This way you'll be able to find a registered agent service that's reliable.
How To Run a Louisiana Business Entity Search?
Now that you are aware of the LLC/corporation naming guidelines, it's time we move ahead with the Louisiana Secretary of State business search process. Just follow these simple steps:
1. List your Desired Business Names: If you planning your business for a while, then you'd surely have a list of names that suits your business vision. If not, then make a list first.
2. Do Louisiana Business Name Search: Once you have successfully listed the names it's time to visit the Louisiana SOS business search page and search the availability of all the names.
3. Check Results: If there are exact or very similar results, then you should avoid using that name. If you find a name that doesn't have any results of similar names then you are free to make that name yours.
4. Reserve Your Business Name: Once you check the results and successfully end the procedure, move ahead to reserve the name. If you are still confused before filing the name you can unquestionably reserve it. You have to file a reservation application by filling a filing fee of $25. The name will be reserved for 120 days.
5. Register Your Business Name With ND SOS: Make a wise choice and register your business with ND SOS. It will secure your business in the state by providing an official existence in the state. Once you claim the name, no one will be able to use it.
Other Considerations Before Selecting a Business Name
Apart from the Louisiana business entity search, there are other important key points you should know before finalizing the name.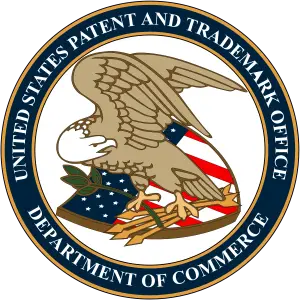 Trademark Search – Doing a trademark search is important to make sure there isn't a registered trademark with your business in or out of your state (in case you want to expand your business nationwide or internationally).
You may also protect your business in Louisiana with trademarks. This will protect your business name, logos or slogans for 120 days with a $75 filing fee per class.
Domain Name – You'd want to select a business name that's available to use as a domain for your online website. If the name is available as a domain but you have no plans of handling business online through a website, it's wise to buy the domain to prevent others from acquiring it.
Social Media – Whichever social media platform you wish to use, you need to ensure that there aren't exactly similar accounts with your name.
Frequently Asked Questions
1. What is a charter number for Louisiana businesses?
When a business is registered in Louisiana, it gets a unique alpha-numeric number called the charter number. Only after this, the founder or a legal representative can apply for an EIN number for tax purposes.
2. How do I find out if my preferred business name is registered in Louisiana?
A simple way is to do a preliminary name availability check by calling the state's business division at 225.925.4704. Online, you may search your preferred business names on the Louisiana SOS business filings.
3. What's the cost of reserving a business name in Louisiana?
You'll have to pay a $25 application filing fee to reserve a Louisiana business name. Your name will be reserved for 120 days.
4. How much does it cost to register a trademark in Louisiana?
It costs a filing fee of $25 to register a trademark in the state of Louisiana. You may also pay $30 to $50 more and go for expedited processing within 24 hours or even 4 hours.
Conclusion
While it is important to find a unique name by doing a Louisiana business entity search, your name must also comply with state business naming rules. This way you won't face any problems while registering your business with Louisiana SOS.