All businesses in Michigan should know and follow the Michigan business entity search. Naming a business is the foremost step toward forming a business. This requires you to choose a legally valid name. Therefore Michigan business name search is a perfect tool to identify an available business name in Michigan.
Why Do Michigan Business Entity Search?
The foremost reason for a business name search is to choose a name that is not already been taken. Every business name should be unique. The Michigan business entity search allows a business to search for any name and know wheater it is available or already taken. Forming a business with the same name as some other business will have repercussions like a fine or you won't be able to form your business in the first place.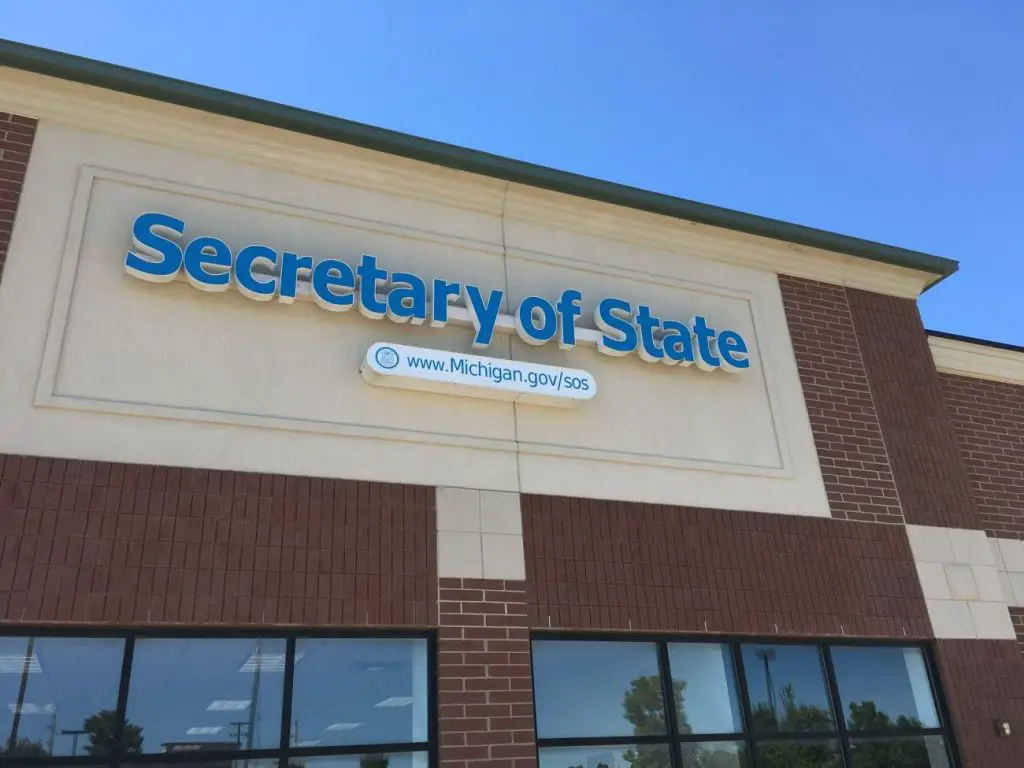 Michigan LLC Naming Guidelines
Before you think of a business name. Some guidelines need to be followed. There are certain restrictions on naming an LLC. It is a must that you do not use the restricted words in your business name or your Michigan LLC search will fail.
Your LLC name should be unique from other registered LLCs.
Your LLC name should contain words like "Limited company", "LLC", "LC", "Limited Liability Company", etc.
LLC name should not implicate that you are a government agency.
If you are commencing a bank or agency or university, they will have additional paperwork.
You can not use words like "and" "it" or "the" to distinguish from another business name.
The state will not recognise any difference between upper case and lower case.
Michigan Corporation Naming Guidelines
LLC and Corporation both are different structures of the business. You must do a Michigan corporation search while searching available names for your corporation. Along with that comes the guidelines that must be followed for legal reasons.
Your corporation name should be different from all the other registered corporations.
It is compulsory to use words like "Corporation", "Corp", "Company", "Co", etc
Upper case and lower case are not a distinction for the state.
Your business name should not imply that you are a government business.
You can not choose a name that is "deceptively similar."
Michigan Business Entity Search Methods
SOS business name search is used for two reasons, to find the name availability and to find information on existing companies. A secretary of state's website contains information on all registered businesses. Every state shows a different kind of information.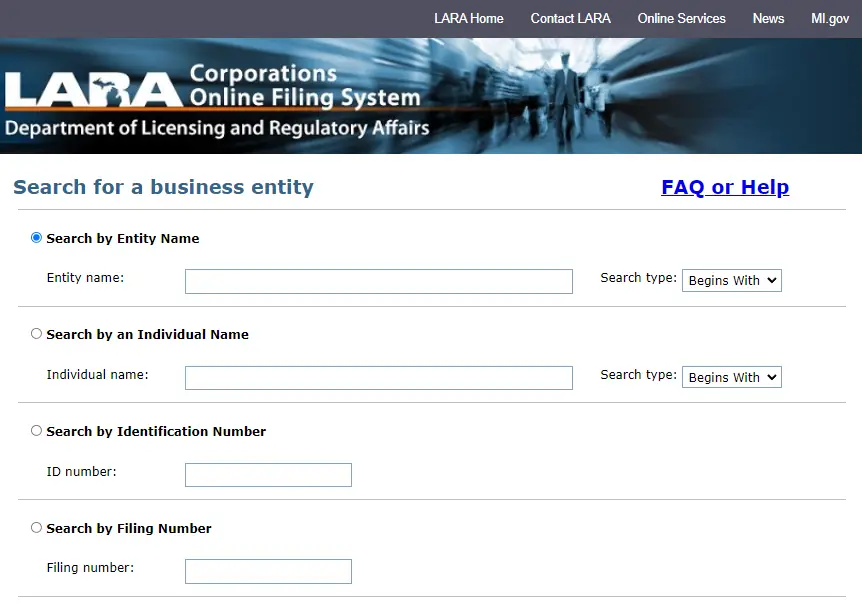 Search by name – Commonly used to check the business name availability. You can also check other business details by searching directly for their name.
Search by individual name – The owner's name is also one of the methods to search for business information.
Search by ID number – Any business can be recognised with its id number. Only a registered business will have id numbers.
Search by filing number – Another option to search for a particular number is to search with its filing number. Every business has its unique filing number.
Michigan Business Entity Search Process
A very simple process should be followed for the Michigan SOS business search. It is a straightforward process. To start with:
Think of a business name – Given the guidelines above, choose a business name that suits your business product/service and also matches your vision and purpose.
Search for your business name – Search your decided business name on the Michigan secretary of state's website to reveal whether the name is available or not.
Check result – If you find the exact name on the portal, this will suggest that the business name is already taken and therefore you will have to come up with a new name.
Reserve your business name (Optional) – In case you have found your business name, it is recommended to reserve your business name if you are not yet sure about registering it. Name reservation applications for Corporation and LLC are different.
Register your business name – It is wise to register your business name as soon as you find it. Once your business name is registered, no one else can take it.
That was about the MI SOS business search. The search alone is not the process, you must know what needs to be done after your search as well.
Other Considerations Before Choosing a Name
There are some other considerations as well before choosing your business name. It is important that these factors also play a role before finalizing a name.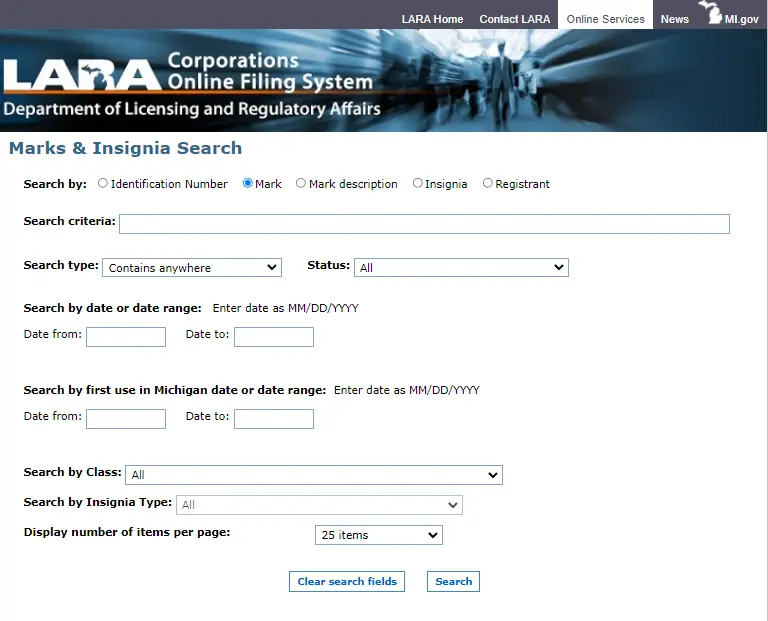 Trademark Search – It can be important to do a state trademark search. You can know whether your name is trademarked by other businesses or not. It will save you from any legal actions in the future.
Domain Name – It is most effective when your business name and website name are the same. It helps people to remember your website name very easily. Therefore take a look at whether the same name is available for a domain or not.
Social Media Name – The probability is less that someone already has an account by your business name but still it is also a good idea to perform a search and make your company account on different social media platforms.
Frequently Asked Questions
1. How do I know if an LLC or business name is available to use in Michigan?
How do I know if an LLC or business name is available to use in Michigan? You may call your local SOS office by phone or drop an email. Online, you can search for business name availability on the Michigan Department of Licensing and Regulatory Affairs website.
2. What should I do after selecting a business name in Michigan?
You may register your business right away to make the name officially yours. If you aren't ready to do so, you may also reserve it with the Michigan SOS.
3. For how long can I reserve a business name in Michigan?
The Michigan SOS allows businesses to reserve a name for 6 months (4 months for Limited Partnership)
4. What is the cost of reserving a business name in Michigan?
Michigan SOS charges a filing fee of $10 to $25 to reserve a business name in the state depending on the type of your business.
Conclusion
While it is easy to do the Michigan business entity search, You should ensure that your name follows the state naming guidelines. Choosing an eligible name will fasten your process and you will not face any rejection because of an invalid name issue. At the same time, it will build a strong base to register your business.