Planning to form a new LLC or Corporation in Mississippi? While forming an LLC or a Corporation the first and  foremost step is choosing the business entity name. You have to visit the Mississippi Secretary of State to perform the Mississippi business entity search. In addition, the naming guidelines set by Mississippi SOS have to be followed while naming your business. 
Why Do Mississippi Business Entity Search?
Before you move ahead with registering a business name, you might want to know whether you are eligible to use to name or not. Conducting a Mississippi business Entity search helps you know the name that is already registered and whether your chosen name can be used to register the entity or not. Be it an LLC or a Corporation, your business name must qualify the guidelines set by Mississippi SOS.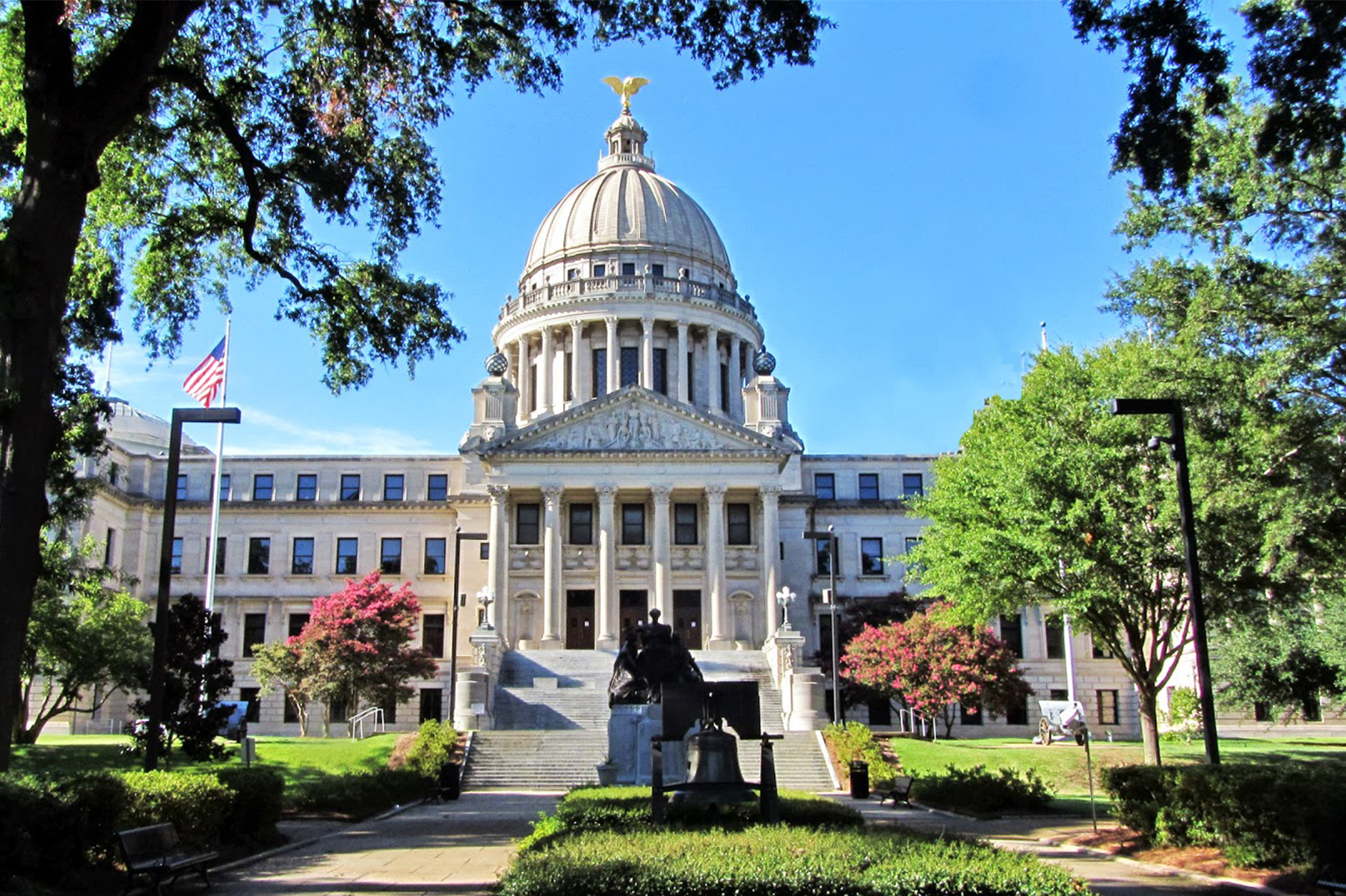 Mississippi LLC Naming Guidelines
Every state has some naming guidelines which just be adhered to before we move ahead to name our LLC. The naming guidelines of the Mississippi LLC search are mentioned below-
Your LLC name must not be reserved or registered by any previous LLCs.
The term "LLC", "Limited Company" or "Limited Liability Company" should be present at the end.
Restricted terms which need additional permission like "finance" or "bank" can not be used.
The name must not be disrespectful towards any caste or gender and thus should be carefully used.
Mississippi Corporation Naming Guidelines
Similar to the LLC guidelines, the secretary of state also has some strict naming guidelines for corporations as well. Let's take a look at the naming guidelines for Mississippi corporations search-
The chosen name should be distinguishable from the existing ones.

Your corporation name must have the word "corporation", "company" or "corp" at the end.

Restricted words like, "finance", "university" etc must not be present in the corporation name.

Obscene or indecent words must not be present in the Corporation name.
Mississippi Business Entity Search Method
Mississippi business entity search can be easily performed by visiting the Mississippi SOS website. The search result generated gives you an idea about your desired business name. The Mississippi SOS allows you to know more about existing business firms as well.

1. Search By Business Name: This search mode helps you search by entering the business name. You can enter your desired name and check the availability. Additionally, you can also get information about other businesses by just entering their business name. However, you can also use filters like 
Business Name: Starting With, All or Any Words
Business Name: Sounds Like or Exact Match
2. Search by Business ID: If you want to know more about any existing business, you can just enter the Business ID and search. Additionally, you can also search by Officer Name and Registered Agent name.
Mississippi Business Entity Search Process
Before forming any business, LLC or corporation search you have to visit the Mississippi SOS website. To run your business smoothly in the long run, you need to follow the below-mentioned steps to perform the Mississippi Business Entity Search.
1. List out Your Desired Business Names: It is always advised to select 2 or more names before you move ahead with the name availability search. This will help you register your business faster in case one of your business names is not available.
2. Perform the Mississippi Name Search: Once the name is decided, you can do the LLC/corporation name search. The Mississippi SOS website is there to guide you. You can also simply use the business name search tool.
3. Check Out the result: After the search results are generated, you can check the names according to the filter you have used. If your chosen name does not match with any reserved or registered name you can move ahead with the next step.
4. Reserve your Mississippi LLC/Corporation name (Optional): After you have selected a name that has not been previously used, and that matches your business niche you can reserve your name. Reservation of a business name can be done in Mississippi for 180 days bu paying a filing fee of $25. 
5. Register your business: If the name you have chosen is open for registration and you are sure to go ahead with the name, then you can simply register your business at the Secretary of State, Mississippi.
Other Considerations Before Choosing a Name
Apart from choosing an appropriate business entity name, there are a few other important things as well to consider before you move ahead and register your business name. A business name has a significant role to play in the future as well. Lets take a look at the other considerations  of Mississippi business entity search.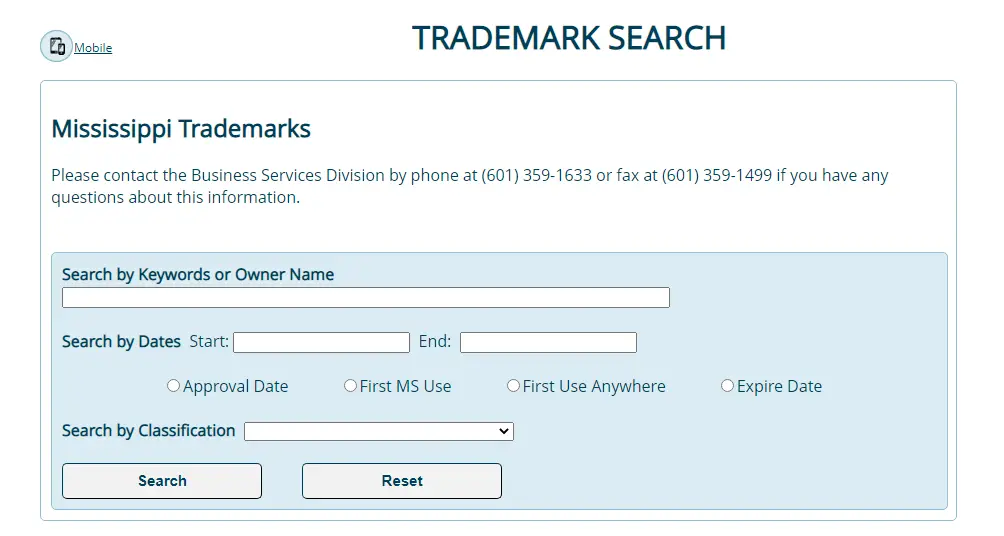 Trademark Search – It is important that along with registering your business you also do a state trademark search. When you perform a trademark search it protects your business from any future legal threats.
Domain Name –When you have the same domain and business name, it helps customers remember your brand easily. in addition, it also increases your online presence. Thus, customers can reach you easily as they search for your brand name.
Social Media Name Search- A social media name search helps you to know other potential brands that have the same or similar name as yours. If your brand name already has an account, then you can modify your name or try another one.
Frequently Asked Questions
1. How much does it cost to file a trademark in Mississippi?
A trademark registration in Mississippi costs a $50 filing fee for residents and $60 for non-residents.
2. How do I check for business name availability in Mississippi?
Contacting the Mississippi secretary of state or performing the business entity search is the most reliable option to check for name availability. If you have a few names in mind, then you can also do an online name search on the Mississippi SOS business search page.
3. Can I reserve more than one name?
Yes, you can reserve more than 1 name for your business and then choose one. Remember the validity would be 180 days.