Whether you start an LLC or incorporate in a state, the foremost thing you have to keep in mind is to search the name for your business. Make sure you pick a name that is suitable for the type of business you carry out in Pennsylvania. You must conduct a Pennsylvania business entity search that allows you to check the name availability in the state. We will guide you to start the process in the simplest form.
Why Do Pennsylvania Business Entity Search?
In the initial stage of any business, the name of the company represents the type and status in the state. So to pick a relatable and unique name you should perform a Pennsylvania business entity search. The search will show you the results of existing and even dissolved businesses in the state. Every running business and new LLCs or corporations has to register themselves with SOS. Due to this, every small and large-scale business is filled in the records of Pennsylvania SOS.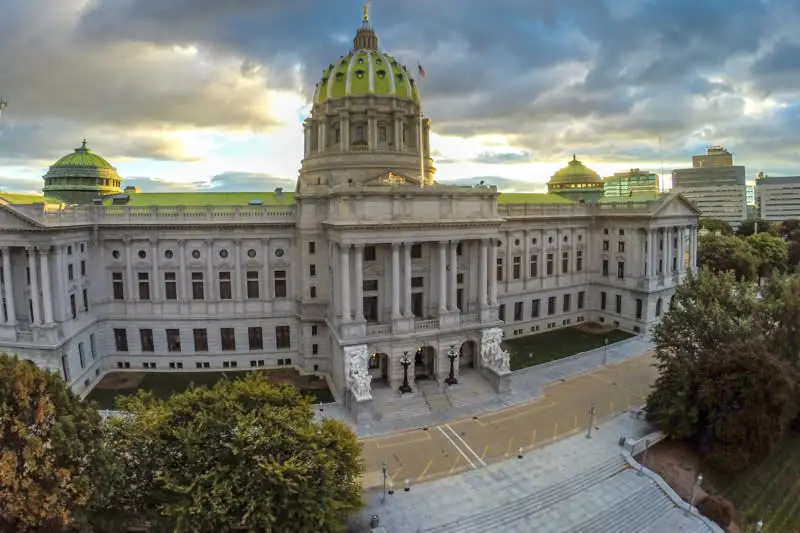 PA LLC Naming Guide
As soon as you plan to form an LLC/corporation, you have to strictly conduct the Pennsylvania LLC search by following the guidelines.
Assure the name of your business does not represent itself as a government firm
The name should strictly consist of Limited Liability Company or its abbreviations
Certainly, avoid using restricted words like Bank, University, or Attorney
 Do not use any illegal name or term in your name
You should also avoid using names that could confuse the LLC with gov. agencies. (Such as Pennsylvania Police, FBI, etc.)
PA Corporation Naming Guide
Conducting a Pennsylvania corporation search is a must while forming an official place of your business in the state. Go through the guidelines given below
Add incorporation, corporation, or corp at the end of your business name
Certainly pick a unique slogan, logo, and phrases
Assure you avoid using illegal or offensive words
Take government approval before using names of dissolved corporations
Pennsylvania Business Entity Search Methods
The Pennsylvania SOS business search page contains details about all registered entities in the state. You may search for any business in the following two ways.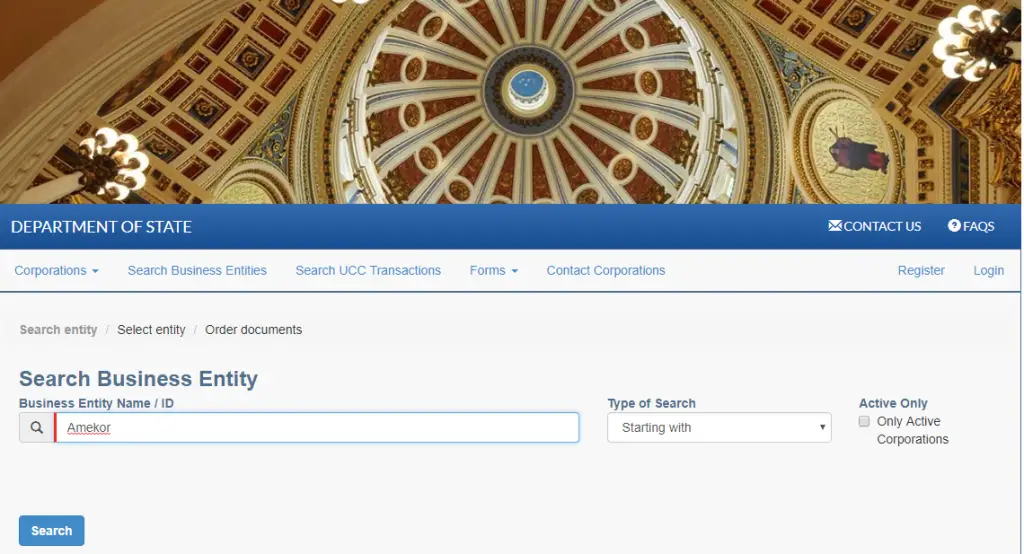 1. Search the Business Name – You can search your desired business names to find out whether they are available to use or not. Besides, you can always search for well-known businesses like "Subway" to know more about their business. This can give you insights such as – Name type, status, address, entity number, entity type, etc.
2. Search the Entity Number – All registered businesses in Pennsylvania have a unique entity number. You'll also get your's after the Pennsylvania SOS approves your business formation. Searching this number would show you a single business linked to that number.
Process For Pennsylvania Business Entity Search
The above-given methods will simply help you check the availability of names that you can use for your business. Pennsylvania business entity search results will allow your LLC/corporation to form a legal place by registering it with PA SOS. The name represents your business as an official part of the state. Although you know the methods, the further step is how exactly you can start the procedure of business entity search. Check the below-given steps to move ahead and start the process.
1. List of Names: A name list is a backup list that will allow you to check the availability of multiple names. You can list out the names available and then select one of the most relatable.
2. Perform PA business entity search: Once you have listed the names, you have to conduct the business entity search. It will show you all the results from existing businesses to the ones which are dissolved.
3. Check the Results: Check the results and go through them thoroughly. Pick a unique name that will not create any future disputes. Avoid taking existing phrases, logos, and slogans.
4. Reserve the Name: When there are multiple names available and you are not sure of the desired name, you can reserve it with SOS. You have to pay $70 to reserve a name for 120 days and the processing will take 7/10 business days. After the days allotted you have to again reserve your business name by doing the same procedures.

5. Register your Business: Assure you register your business with the department of state. Secure your LLC/corporation by registering its existence with the state.
Other Considerations While Choosing PA Business Name
Certainly, after you perform a Pennsylvania business entity search there are other considerations as well that will help you secure your LLC/corporation name. Although you met all the naming requirements of the state, there might be a possibility that name wants more security. The following points will avoid other from claiming your name in the state with a major reason for registering it with Pennsylvania SOS.
1. Trademark Search: To gain legal security to take your business in other states, you must do a federal trademark search. You can visit the official website of USPTO to conduct a trademark search and increase brand recognition. After doing a business entity search you have to register it for a trademark.
2. Website Presence: Get a domain name by starting up your website to do business on large scale. We recommend you choose the same name for the domain as your business. It will help your customers search for you easily online.
3. Social Media: Every social media platform might have businesses that only have an online social presence. To avoid them to use your desired name you must do a social media name search. Go through the different platforms and search for the availability of the name.
Frequently Asked Questions
1. Does sole proprietorship have to file their name with the department of state?
No, sole proprietorship businesses run under their own name that's why they do not have to file it with the department of state.
2. How long can a Bank name be reserved in PA?
Bank names can be reserved for up to 6 months with the PA SOS.
3. Can I transfer a name of my business in Pennsylvania?
Yes, you have to fill up the same form as the reservation of name to transfer the name of your business to PA.
4. Is the trademark application public?
Yes, a trademark application is public which allows the law and the public to easily search your business.