Amtrak offers great deals on train and bus tickets. And those serving in the U.S. Armed forces can save even more with the Amtrak military discount. For all U.S. military members, our guide explains the eligibility criteria and booking process to claim your military benefits with Amtrak.
Amtrak Military Discount Policy
With the Amtrak military discount, active U.S. Military members can get 10% off on the lowest rail fare on most trains (including Auto trains). People who are in Military uniform are also given priority in the ticket line. The discount can also be used by spouses and dependents of active-duty military members.
You'll need a valid active-duty U.S. Armed Forces identification to claim the discount.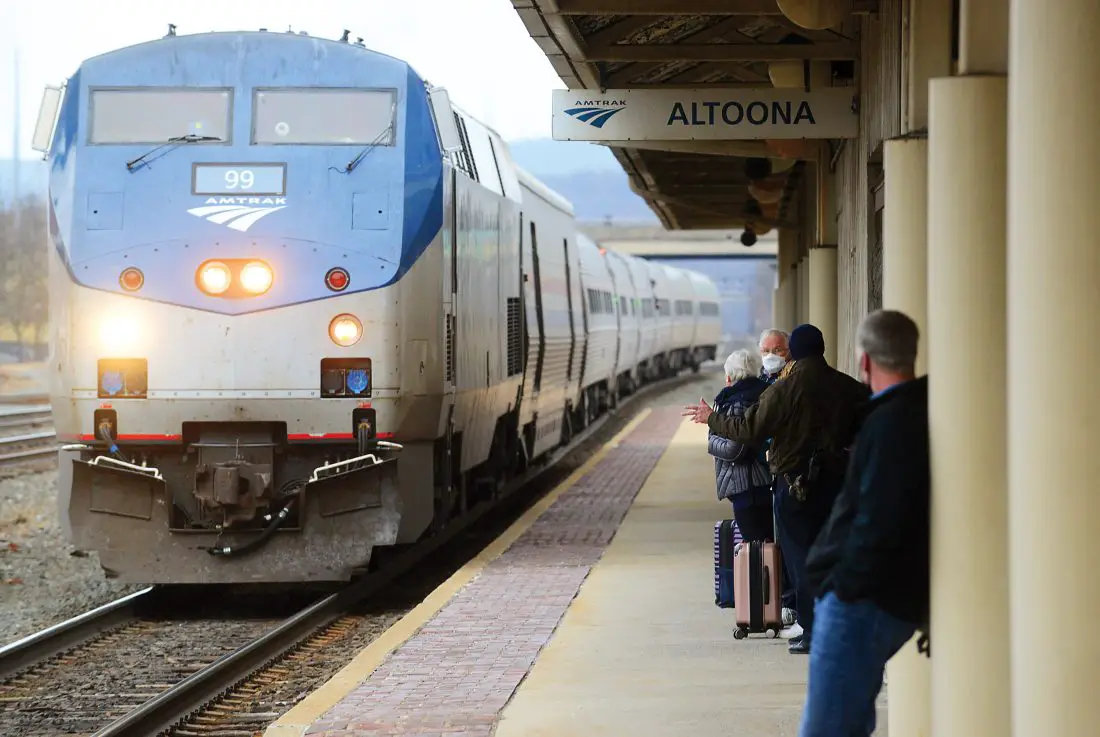 Amtrak Military Discount

Discount Rate

10%

Where to Claim?

Online

Contact for Reservation

800 872 7245

Official Website

Amtrak
Do Veterans Also Get Discounts?
Yes, military veterans also get the same 10% discount on the lowest-priced rail fare. commissioned officers of the following U.S. military branches are eligible for the Amtrak veterans discount.
Veteran Discount Eligible Branches

U.S. Army

Coast Guard

Navy

NOAA Corps

Airforce

U.S. Public Health Service

Marine Corps

U.S. Merchant Marine
How to Book Fares with Amtrak Military Discount?
To use your Military and Veteran benefits, head to the discount page and use the Fare Finder located on the top. Fill up the travel details and open the Travelers menu. This will let you select a suitable Traveler type for the discount. Here's what you can select.
For Active Military & Spouses – Open the Adult dropdown and select "Military (Active)"
For Your Children – Open Child or Youth dropdown and select "Military (Dependent)"
If you are a Veteran – Open the Adult dropdown and select "Military Veteran"
What are the Limitations?
You must have a valid active-duty Military ID or qualifying proof of Veteran status to claim this offer. Know that you won't be able to claim military/veteran discounts with other offers. The Amtrak military discount won't apply in the following cases.
Non-Acela Business Class
First class or sleeping accommodation
Select Amtrak Thruway services
Canadian services operated jointly by Amtrak and VIA Rail Canada
Frequently Asked Questions
1. What identification do I need to get a military discount?
When booking with Amtrak, you must present a valid U.S. Armed Forces ID card to receive the discount.
2. Do family member bookings qualify for the discount?
Yes, Amtrak gives 10% off to spouses and dependents of active military members.
3. On what price does the 10% off apply to?
Your discount will apply on Amtrak's lowest priced rail fare for your destination.
4. Can I stack military discount with other fare discounts?
Usually, you won't be able to combine military discounts with other Amtrak promotions/discounts.
Similar Platforms that Offer Military Discounts
There are many other travel booking platforms that offer Military and Veteran benefits. So before booking your train or flight, we would highly recommend you check out the Armed Forces and First Responder benefits of the following platforms.
To Conclude,
Now you know how to book your fare and claim the Amtrak military discount. We've also covered eligible personnel and family members for the discount along with exclusions. For any queries, we recommend calling the customer helpline.