Target is a great place for students to grab amazing deals on dorm furniture and tech items. All dorm supplies are priced really well and the Target student discount helps eligible students to save even more.
So if you are trying to complete your dorm room, we will break down exactly how you can qualify for a student discount at Target along with some limitations and exclusions.
Target Student Discount Policy
The Target student discount gives college students a 15% discount on qualifying purchases. The website also has a special Dorm Essentials section that has bedding, bath, storage, decor, electronics, and dining, items to make online shopping easy for college students.
Note that you do have to prove your student status through an online verification on Target.com to get 15% off.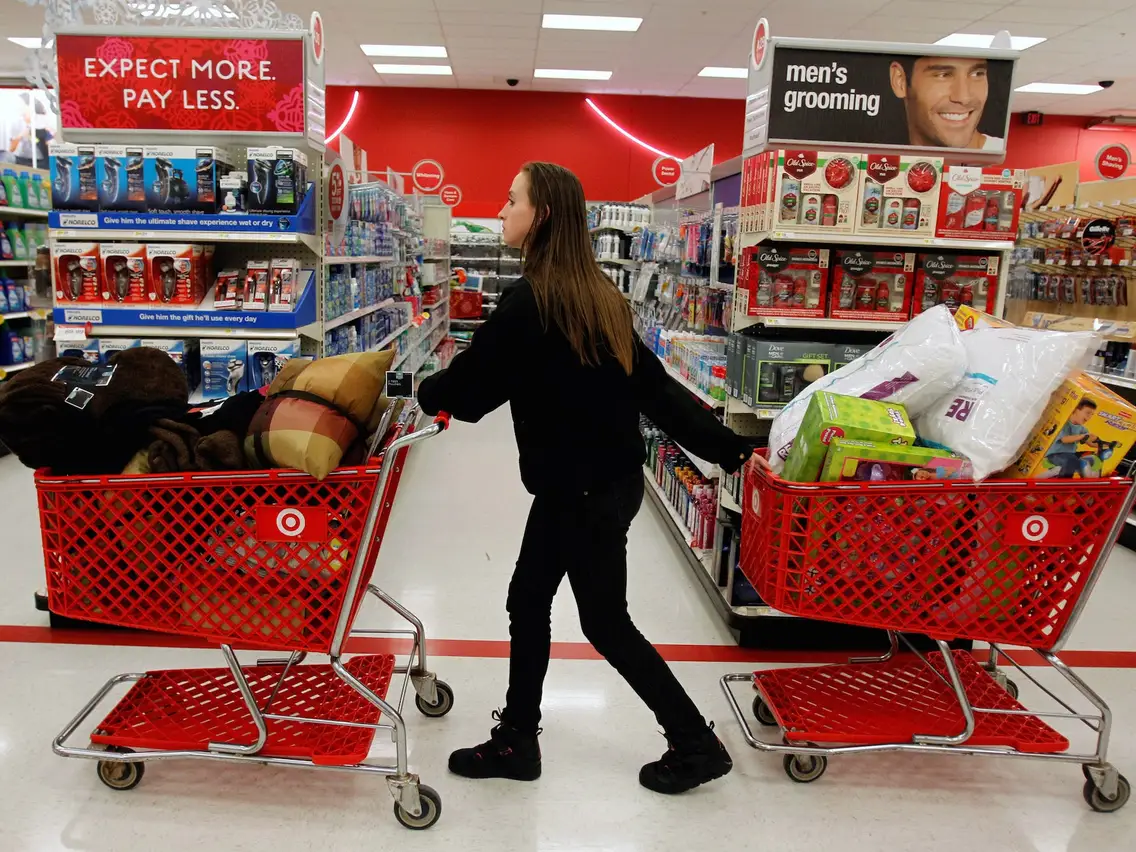 Target Student Discount

Discount Rate

15%

Where to Claim?

In-store & Target.com

Contact Number

800-440-0680

Official Website

Target
Limitations to Target Student Discount
The 15% discount is a no-brainer way to save on your dorm essentials, but there are some limitations to this discount. You must keep the following things in mind when claiming your student discount.
The student discount can only be used once a year. So be sure to purchase all necessary school, tech, or dorm stuff when using your 15% coupon.
You will have to re-verify your student status every year to be eligible for this discount.
The discount is limited to college/university students only. High school students are not eligible.
How to Verify Yourself As a Student?
First, you will have to verify yourself as a student in your Target account. Simply go to the account section and navigate to the settings page. Now under the "I'm a Student section", click on get verified.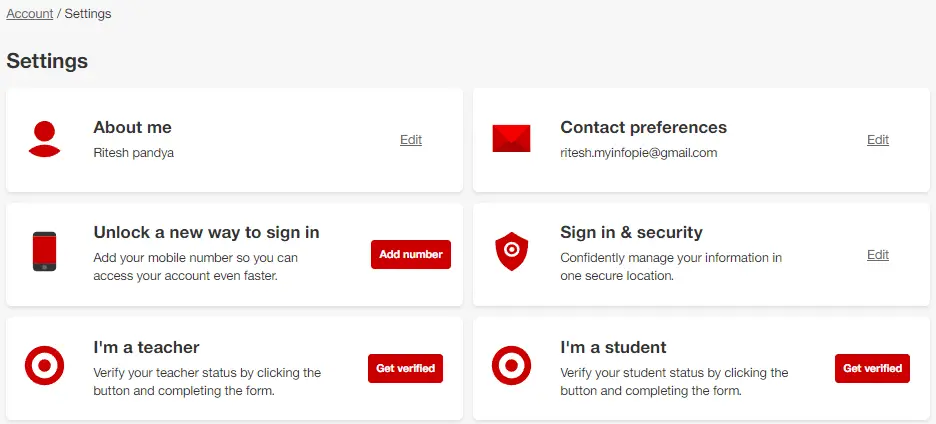 Fill up your Name, Birthdate, School, and other details, and click on verify.
Some students may be asked for additional proof like; Student ID, class schedule, or tuition receipt.
Upon approval, you'll get an email saying "Congrats, you've been verified".
Note: This verification is currently not available on Target App, you must use the website.
How to Get Target Student Discount?
When purchasing online from Target.com, you will get an option to use your 15% student coupon at the checkout. The discount will apply to the total amount of eligible items.
You can also claim your discount at your nearest Target location. At the cash counter, open Target mobile app to access your student coupon and show it to the cashier. They'll scan it and you will get your 15% discount.
Are There Any Exclusions?
The Target student discount can be used for pretty much all goods listed on College deals. But like every other retailer, Target also has some exclusions on student discounts. These generally include discounted and sale sections such as;
Clearance & liquidation items
50% off & BOGO promotions
Black Friday sales
Cyber Monday sales
Frequently Asked Questions
1. Can I stack my student discount with other offers?
Yes, you can use your college discount coupon on sale items too. Using Target's Redcard (Debit & Credit) can get you EXTRA 5% off, saving you up to 20%
2. Is the discount available to high school students?
No. Target offers a student discount to only college and university students. This also includes community and junior colleges.
3. Can I use the discount after I graduate?
May be for a few months. Target requires recertification of student information every year so eventually you won't use student discount.
4. Can I use student discount multiple times?
You may use Target's15% student discount once a year.
Other Stores that Offer Student Discounts
There are many other retailers that offer special pricing for students. So if you've already used your one-time Target college student discount, we suggest trying your luck at the following super stores.
To Conclude,
College students can save up to 20% or more with the Target student discount. If you are in school, try asking a college friend to help you with your purchase.
Student deals are not only limited to furniture and student electronics as you can purchase everything at your local Target store or Target.com.