Looking to upgrade your fashion at the best price possible? Shop at ASOS with the ASOS student discount. If you are currently studying, you might just take advantage of it at ASOS.
This is our guide for you to find out how to register and verify your student details and get an exclusive discount. Although how much discount? Let's find out.
ASOS Student Discount
If you are a student, you can make the most out of it by shopping at Asos with the Asos student discount. They allow a 10% discount on all purchases. Although it is only available for online purchases. This discount is only valid on full-priced items and up to a discount limit of £500.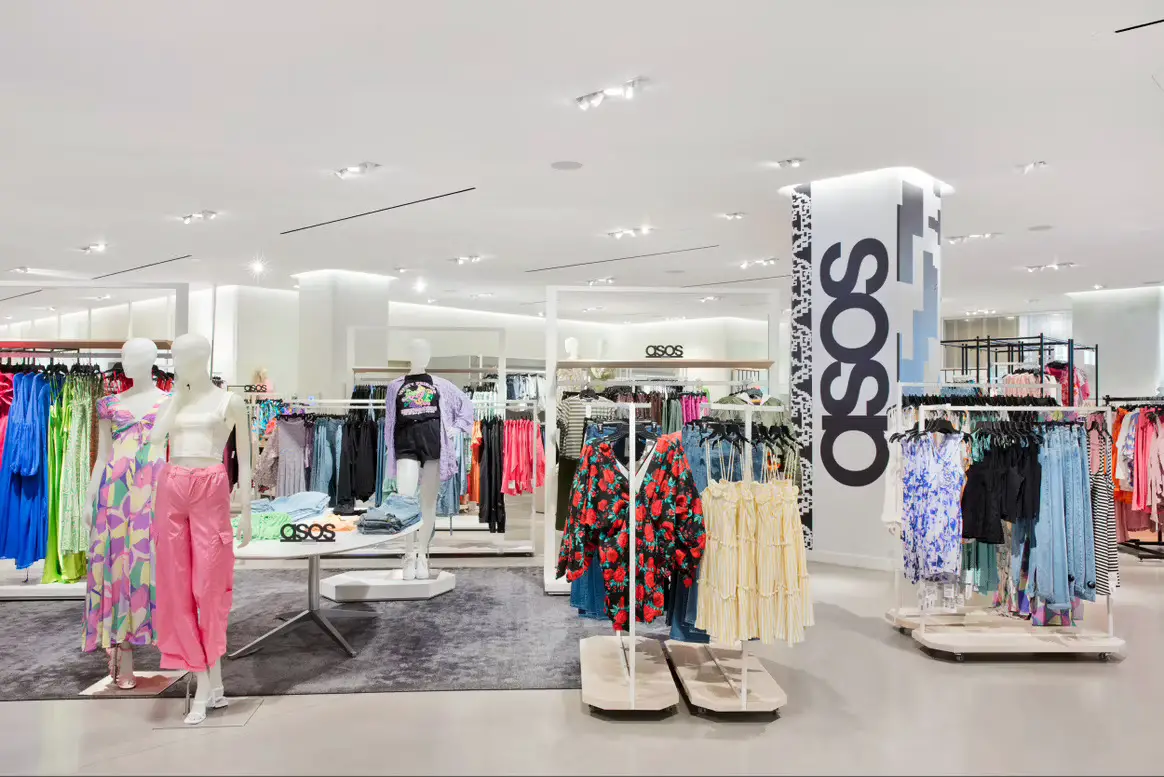 Asos Student Discount

Discount Rate

10%

Discount Limit

£500

Where to Claim?

Online

Contact Page

Customer Care

Official Website

Asos
Who is Eligible For The Discount?
It is important to ensure that you are eligible for the Asos student discount. To be eligible, you must be over 16 years and enrolled in full-time education. This could include university, college, sixth form, or high school. Also remember, this discount is valid only for the exact duration of your course.
How Do I Use the ASOS Student Discount?
To use the discount, you must register with Asos and verify your student details. Here is how you can start your registration process, it is pretty simple:
Visit the ASOS website and enter details on the student verification page.
Click on submit.
After your verification process, if accepted, you will receive a mail.
Use the discount from this mail to avail yourself of exclusive prices on full-priced items.
Now select your products and add them to your cart.
Enter the discount code in the promo code field.
This is how you can use your student discount on online purchases. Also remember, this verification process is in real-time, so it won't take more than 10 minutes for the whole process.
ASOS Student Discount Terms & Conditions
Now, here are some basic terms and conditions that you might also keep in mind. This will only make your whole purchase experience smoother and without any hassle.
This unique discount is only available to students enrolled in college/university in the UK, US, Germany, France, Australia, Italy, Spain, Austria, New Zealand, Hong Kong, Singapore, Denmark, Switzerland, Belgium, Netherlands, and the Republic of Ireland.
This discount will be applied before calculating the delivery charges and is also not valid on gift vouchers. and purchases from ASOS Premier & Marketplace.
You are not allowed to transfer this discount to any other student.
There might be some brand exclusions while using the discount.
You can not combine this student discount with any other offers.

ASOS reserves the right to terminate the Discount without notice.
We would also recommend you keep your eyes on any updates on this discount program for any better opportunities.
Frequently Asked Questions
1. Can I combine my discount with existing sales?
No, you won't be able to use the student discount if there is any other offer in place. Although, it is best that you do confirm it with the store manager then and there.
2. Is the discount applicable on all products?
It is not compulsory that the discount is applicable to all brands. You might have to check that out with the store manager before your purchase. As different brands may have different terms and conditions.
3. Do I Get Free Delivery at ASOS?
No, unfortunately, ASOS does not offer discounts on delivery charges and neither offers free delivery while you are using the student discount. You might find various delivery options with different pricing.
Does Anyone Else Offer Student Discounts?
Here, we also have some recommendations for you, if you are looking to get some apparel while taking advantage of programs like student discounts.
Conclusion
So this was all about how to make the most out of your ASOS student discount. Along with understanding the benefits of this program, it will also have helped you make the process hassle-free. In case you find any query about the same, you can use our comment section to reach out to us.