AT&T has continued to be a leading mobile service provider for many decades. And if you are a U.S. military member using their services (or looking to join), then the AT&T military discount could save you some bucks on your favorite plans.
This guide will help you through the registration and verification process. Let's get started.
AT&T Military Discount Policy
All eligible military members can get a 25% discount on wireless plans. Along with this, you can also avail of a 15% discount on your internet and DIRECTV plans. At&t military discount requires verification through their website.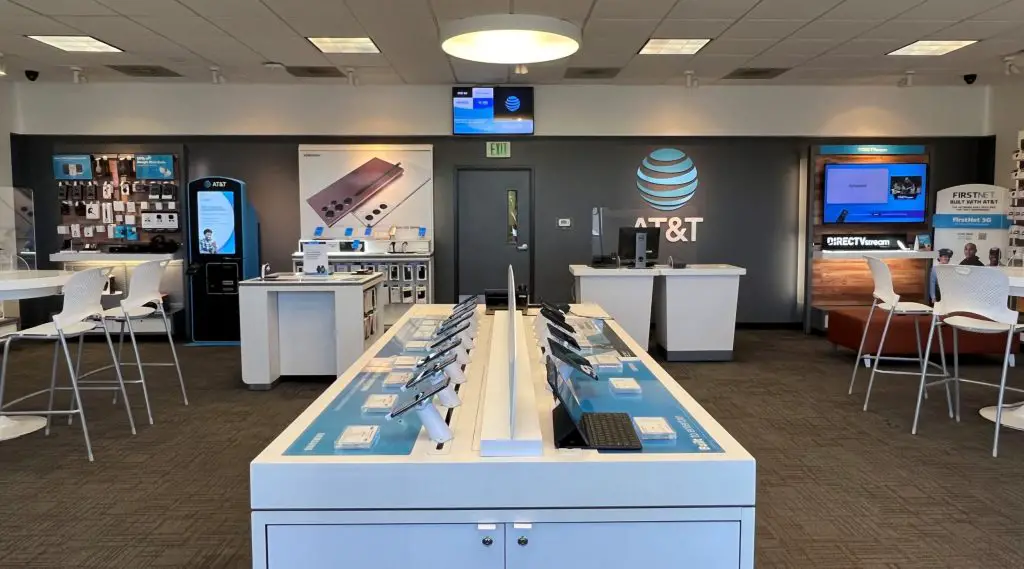 AT&T Military Discount

Discount Rate

25%

Annual Discount Limit

No Limit

Where to Claim?

Online & In-store

Contact Page

Contact AT&T

Official Website

AT&T
Who is Eligible for AT&T Internet Military Discount?
At&t military discounts are available to active military members and veterans. Along with them, their spouses are also eligible to apply for this program. At&t also allows spouses of deceased military members to benefit from this program.
For Armed services discount offerings, eligibility is subject to an annual act or process of certifying or being certified again.
How To Register For Military Discount?
You would only need to register for online purchases, If you are looking to use the At&t military discount at the nearest store, you will only need to show a valid military id. Here is how you get started with online verification.
Visit the At&T website and register with the ".mil" email address.
Complete the form and you will get your approval in a few minutes.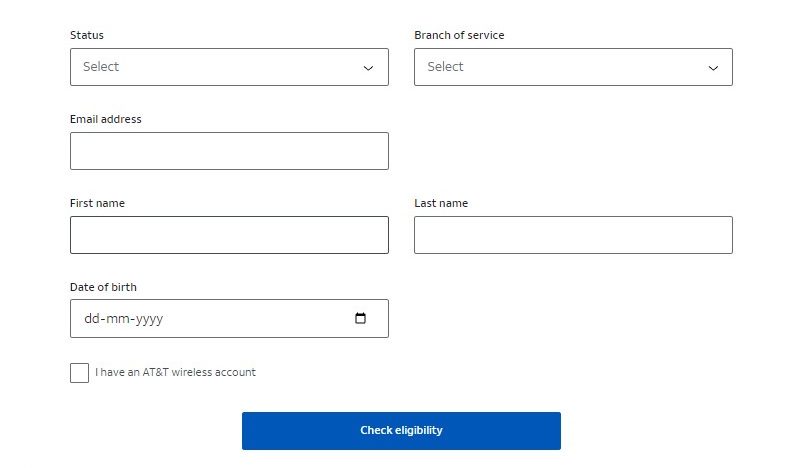 Note: This is a real-time verification and hence it will either approve or decline your verification in just a few minutes.
What Documents are Valid For Registration?
Here is a list of a few valid documents that will help you register smoothly. We would recommend you take carry two valid documents for safety.
Valid military ID
Current pay stub
Current AMVETS membership card
Spouses of active duty or deceased U.S. military service personnel should provide valid Department of Defense sponsorship cards.
Other duty servicemembers should provide the ID given by their department.
Eligible Plans for AT&T Military Discount
AT&T internet military discounts are eligible for plans which are listed below.
AT&T Unlimited Starter: With this plan, they offer limitless data, text, and several entertainment options.
AT&T Unlimited Extra: This plan comes with unlimited data, calls, and text. It also gives 50 GB of high-speed premium data and 15 GB of hotspot data per line per month.
AT&T Unlimited Premium:

This premium plan covers unlimited calls and text over additional 15 Latin countries, 50 GB of hotspot data per line per month, and 4K Hd streaming.
With military discounts, these plans cost 3/4th of the regular price. Moreover, if you have any of these plans you may qualify for a $15 discount on internet services and DIRECTV.
AT&T's Help to Veterans
Along with a 25% discount on unlimited wireless plans, TV, and internet, AT&T also dedicates some other help to enrich the lives of veterans. The company thanks them in the following ways.
Donates funds for cell phones.
Helps disabled veteran in business through Operation Hand Salute.
It also gives international phone cards to members going on international duty.
The telecom is also helping the veteran to find new opportunities through SkillBridge Fellowship Program.
Frequently Asked Questions
Other Alternatives For Military Discounts
If you are still looking for an alternative store or organization, we have a few guides that will help you by availing of other military discounts. Here are some similar stores and other popular related stores
Conclusion
AT&T shows its appreciation through AT&T military discounts to all eligible military members. We hope you are now clear on how you can make the most out of this program. You can always reach out to us through our comment section for any queries.