Adidas is one of the most easily recognizable athletic brands out there. And if you are associated with the military, then the Adidas military discount can get you the best possible deals on sneakers, clothing, and many other items.
So if you're looking to use this benefit, our guide will help you check your eligibility and how you can redeem your discount with ease. Let's get started!
Adidas Military Discount Policy
The Adidas military discount offers 30% off to eligible U.S. service members. This goes for both in-store and online purchases. Outlet shoppers, on the other hand, can save 20% at any Adidas factory outlet.
Know that you'll first have to verify your status on a third-party verification platform called ID.me to claim this discount.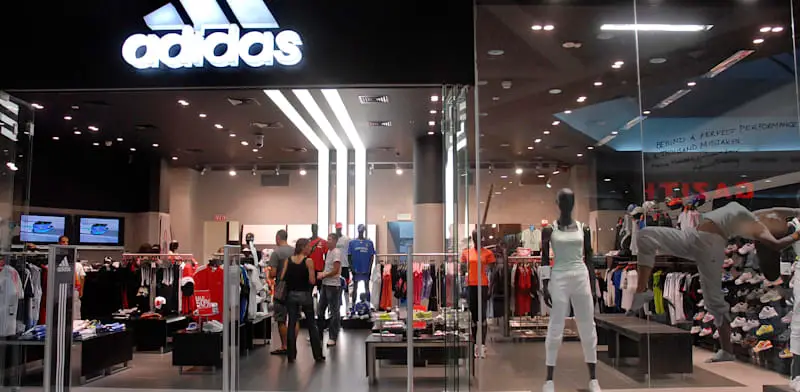 Adidas Military Discount

Discount Rate

30%

Where to Claim?

Online & In-store

Factory Outlet Discount

20%

Contact Number

1-800-982-9337

Official Website

Adidas
Who Is Eligible for the Military Discount?
To use the Adidas military discount benefit, you'll have to identify as an active-duty member, retiree, veteran, spouse, surviving spouse, or military family member.
Military family members include direct family members, so parents, spouses, siblings, and dependents all are eligible under ID.me's policy.
Do First Responders Get Any Discounts? 
Yes, the Adidas first responder discount is the same as for military members. This allows both active and retired personnel of Law enforcement, Firefighters, EMTs/Paramedics, and 911 dispatchers to save 30% on qualifying items in-store and online.
Nike also provides the same 30% discount to those working in the following professions.
Teachers
Nurses
Medical Providers
Hospital employees (with proof of employment or work email address)
Senior citizens (65+ with a valid ID)
How to Register for the Discount?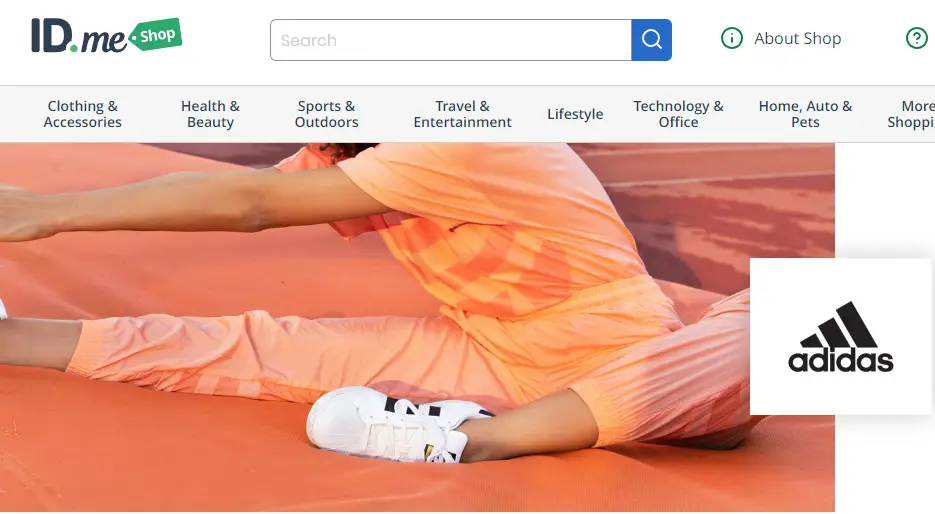 If you consider yourself eligible as one of the above-mentioned professionals, then you just have to register yourself with ID.me as military personnel. This will prove your eligibility for the Adidas military discount online, in-store, and at factory outlets.
How to Use the Military Discount?
Once you have a verified ID.me account, you just have to confirm your email address. For online orders from Adidas.com, you'll get a discount code to use at checkout.
When purchasing from a brick-and-mortar store or from a factory outlet, you may just show your ID.me account or a valid Military ID to the cashier.
Ineligible Items for the Discount
Like every other policy, the Adidas military discount also has some exclusions. This includes gift card purchases, brand collaborations, select Adidas collections, and special edition items. Their website mentions the following list.
Adidas Military Discount Exclusions

4D running shoes

limited edition Originals

Ivy Park x Adidas

Pharrell x Adidas

Disney x Adidas

Select Ultraboost

Select Tiro Shoes

adizero Adios Pro

Human Made

Select NMD Shoes

Select Superstar Shoes

Select Stan Smith Shoes
Frequently Asked Questions
1. Are there any discounts for teachers?
Yes, the Adidas teacher discount gives 30% off to classroom teachers, principals, and college professors.
2. What is the Adidas healthcare discount?
Adidas offers 30% off to EMTs, 911 dispatchers, doctors, nurses, and many other medical providers.
3. What if my ID.me verification fails?
Their online help center can help you solve any issues with signing in to your ID.me account or document rejection.
4. Are previous purchases eligible for a discount?
No, military discounts cannot be availed on prior purchases from Adidas.
Alternative Brands/Stores for Military Discount
Just like Adidas, there are many other footwear brands that offer military discounts. So if you are open to other options, then we recommend checking the military discount policy of the following brands.
To Conclude,
Now you know how to verify your status and save 30% with the Adidas military discount. We've also covered the exclusions to make your purchase easy. For any issues, we recommend contacting their customer care.