Anyone who's looking to form a new business in Georgia has to take some precautions while selecting a business name. You are free to use your preferred name as long as it's unique and complies with state rules. For this, you need to perform a Georgia business entity search. Our simple guide with help you select the best name for your business.
Why Do Georgia Business Entity Search?
Doing a Georgia business entity search is necessary as it helps you select a unique business name in the state. It is lawfully required for every business to have a name that doesn't create confusion with existing ones. The Georgia SOS website has records of all registered businesses to facilitate name availability checks. This also gives you the necessary info. such as – filing dates, and agent details and also discloses if a business with that name is active or not.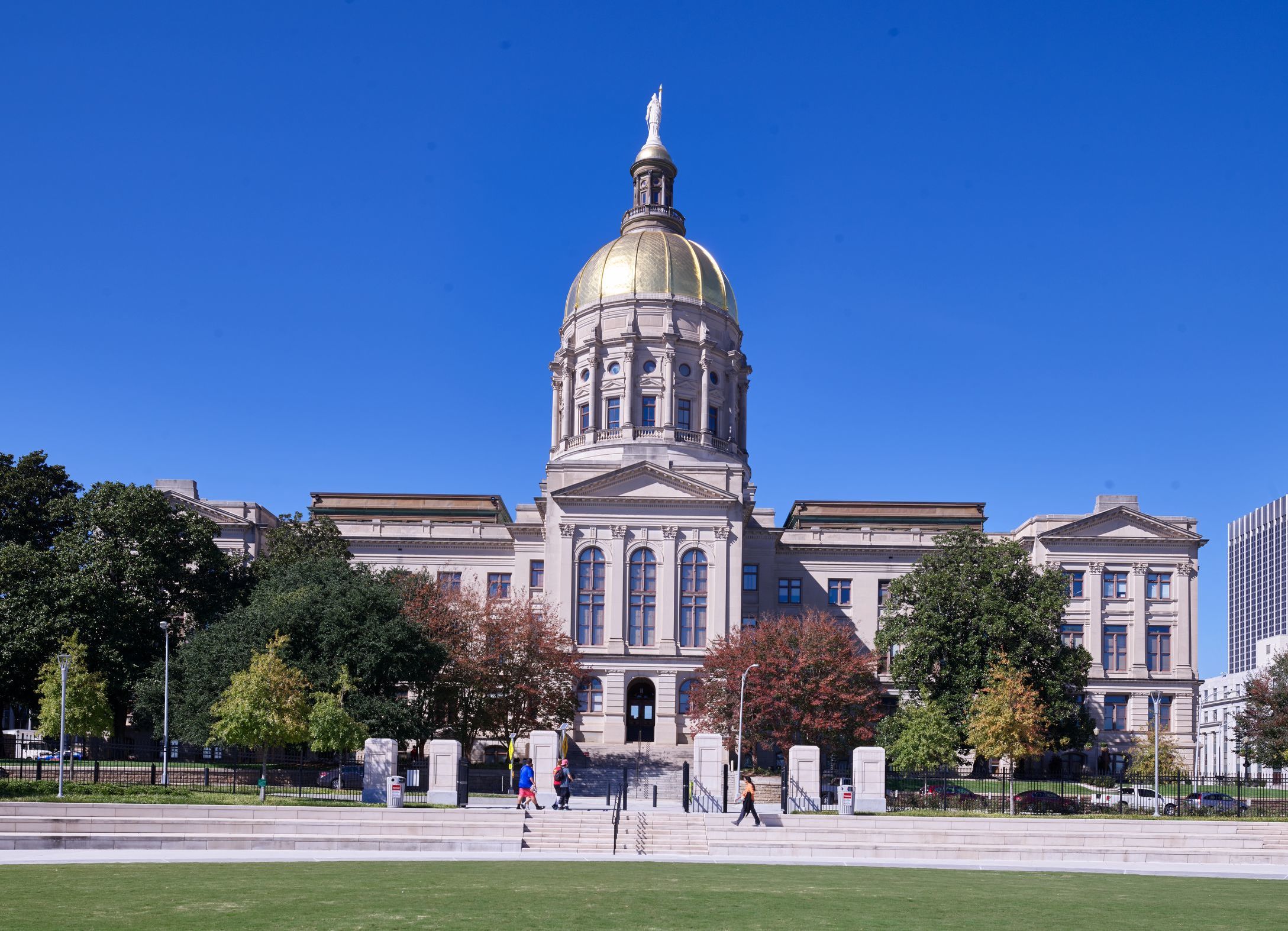 Georgia LLC Naming Guide
If you want to name your LLC then you should know the following LLC naming rules before proceeding with the Georgia LLC search.
Your name has to contain either of the following items or short forms: limited liability company, limited company, LLC, or LC.
Your LLC name has to be distinguishable from any business (any LLCs, corporations, or limited partnerships) that's registered with the Georgina SOS.
The name shouldn't exceed 80 characters. Including spaces and punctuation.
Words related to banks, education, and insurance will require you to get special permission from the state departments.
Using articles, conjunctions, plurals, and punctuations don't differentiate two names.
The name shouldn't confuse your LLC with any federal or state gov. agency (FBI, Georgia police, etc.)
For detailed information visit the Georgia business naming standards.
Georgia Corporation Naming Guide
To name a corporation, you should be aware of the following Corp. naming rules before doing a Georgia corporation search.
The name has to have one of the following words or its abbreviations – corporation, company, incorporated, co., corp., or inc.
The name you select must be unique from other businesses registered and active on the Georgia Secretary of State business search records.
Having a different business structure doesn't mean you can use a similar name. Your corporation name should be different from other domestic and foreign corps, LLCs, and limited partnerships. This also includes reserved names.
Your name shouldn't have words implying that the corp. is built for illegal purposes.
To use words related to insurance (assurance, surety, indemnity, etc.), you'll need permission from the Georgia Office of Insurance.
Similarly, the use of words related to Bank (banker, banking house, savings, trust, etc.) requires permission from the Georgia Department of Banking and Finance.
Finally, know that articles, conjunctions, and plurals cannot make two names different.
Georgia Business Entity Search Methods
The Georgia SOS business search page provides all necessary information about registered entities through various search methods. Here are some ways you may search for different businesses in the state.

1. Search business name – You may search your preferred names to check whether they are occupied or not. You may also search registered businesses (such as – Taco Bell) to gather more info. such as – office address, control no., registered agent details, and status (active or dissolved).
2. Search control number – This is a unique number appointed to all registered entities in Georgia. You may search this number to get a single result of the business linked to it and know more about that business.
3. Registered agent name search – If you're going to hire an agent for your business, then this is one way to find a reliable agent. You may search for famous RA services in the state and know which business they're associated with.
Georgia Business Entity Search Process
Now, let us help you finalize an appropriate unique name for your business. You'll just have to visit the Georgia business search page to perform a name availability search.
1. Make a list of names  – List all business names you would like to use for your LLC or corporation.
2. Search all names – Perform a name search for all listed names on the Georgia Corporations Divisions business search page. Check if any name is currently occupied by another business.
3. Review the result and finalize a name – You should avoid any names occupied by an existing active business. Finalize a name that's unique and not currently used by another business.
4. Reserve your name (optional) – If you aren't ready with all documents required for registration, then it's wise to reserve preferred names for the time being. You'll have to file the Name reservation application with the Georgia SOS. Your name will be reserved for 30 days with a $25 non-refundable filing fee. There is a $10 extra service charge if you're filing by paper format ($35 if filing by paper format).
5. Register the name – No need to reserve the name if you're ready to register the business. Once the Georgia secretary of state approves your business formation, the name becomes yours.
Other Considerations Before Naming Your Business
You need to be aware of a few more things you should know before you proceed with the business registration. Here are some tips. –
1. Trademark search: It's good that you've found a unique name. But it's also important to check that the name doesn't have a registered trademark in Georgia. For this, you can easily do a Georgia trademark search for your final name.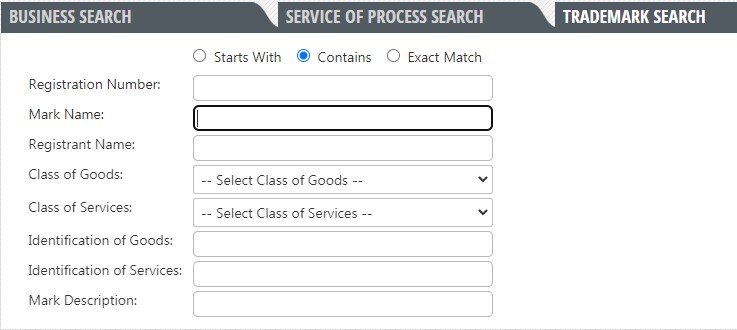 2. Domain name: Check if the name you chose can be used as a domain name. Your domain name should be similar to your legal business name so that potential customers could easily find you online. If the name is available as a domain, then buy it so that no one else can use it.
3. Social media: You may also plan to use different social platforms for your business. Check if there aren't certified accounts with your name. Social media is a great help to improve online reachability.
Frequently Asked Questions
1. Where can I get information about Georgia business name availability standards?
On the website of Georgia SOS, when you refer to the guide to reserve a name, you will get detailes about name availability standards.
2. Which are the provincial names that cannot be used while forming an LLC in Georgia?
Words like university, attorney or bank are provincial words according to Georgia SOS. If a business wishes to use those words it shall submit a letter of approval.
3. What is the cost of name reservation?
$25 is the cost of a name reservation and an additional fee of $35 has to be paid to SOS in case of filling in paper format.
4. What is the processing time if a name is reserved online and offline?
If the name is reserved online, the processing time is 7 days and if done offline, the processing time is 15 days.