Looking to expand your business more? Is your legal name no more appropriate to your business? In such cases, you can look to file an Illinois DBA. "Doing Business As" is a term used when a business is not using its legal name to run its operations. Our guide will help you with the process of how you can file a DBA and its benefits to make your decision easier.
What Does A Illinois DBA Mean?
Illinois DBA "Doing Business As" means that you are running your business under a different name. You can also call it an assumed name, it basically gives your LLC or corporation the flexibility to rebrand. This does not mean you have another entity, it will still count as one. For example, if your LLC name is "XYZ", you can then create a DBA with the name "ABC" so this basically, lets you expand your business service or products.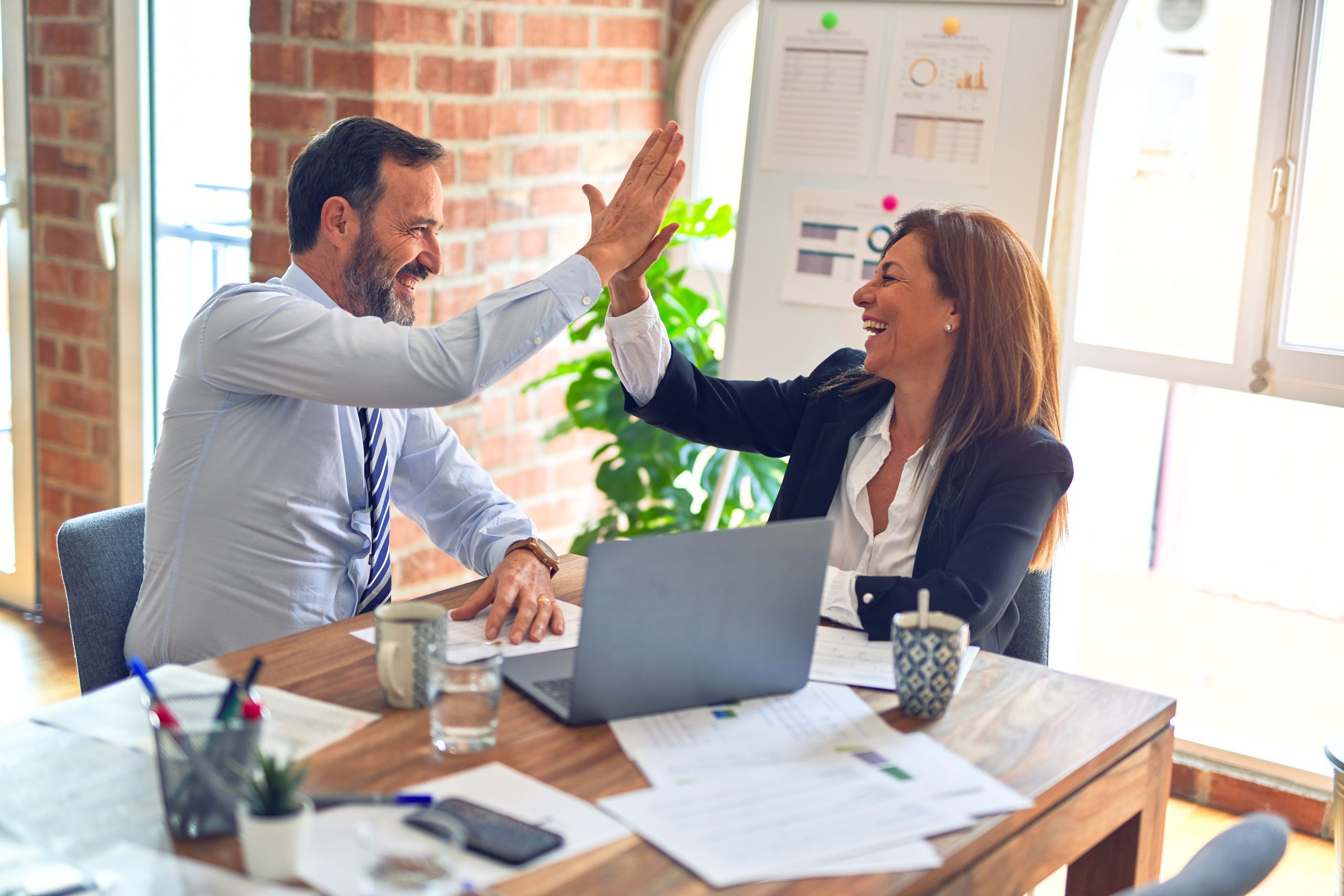 Do I Need A DBA in Illinois?
Yes! It is mandatory to get an Illinois DBA if you plan to operate your business under a different name. If LLCs and sole proprietorships want to run a business legally under an assumed name. They need to file a DBA with the Illinois secretary of state. A DBA can be formed for different reasons. one can form a DBA to expand their business into a different industry or maybe the name does not match the vision of the company anymore. There could be many more reasons and for all those the best option is to legally create an Illinois DBA.
What to Consider While Filing a DBA?
The state of Illinois has put down some rules and regulations that must be followed by every LLC or corporation. If fail to do so, then your DBA will be rejected. Here are what you should consider while filing for your DBA.
When DBA expires you need to renew it.
You cannot set your DBA name as the same as that of other companies.
It is preferable to pay with cash or a check.
Only if the state is happy with your LLC's reputation, you will get your DBA sanctioned.
Your DBA should be open and known to the public.
How Can I File an Assumed Name in Illinois?
For sole proprietorship and co-partnership, the county handles the Illinois DBA filings separately. You need to get a DBA certificate to operate your business under a chosen DBA. Let's take a look at how to get a DBA in Illinois.
Step 1: Start With Illinois Assumed Name Search
Whichever name you choose make sure that it follows the naming guidelines. Go to the Illinois Secretary of State and ensure the name you choose isn't already in use. Also, make sure that it isn't too similar to any other state-registered enterprises. Keep in mind that your name sticks with the Illinois naming rules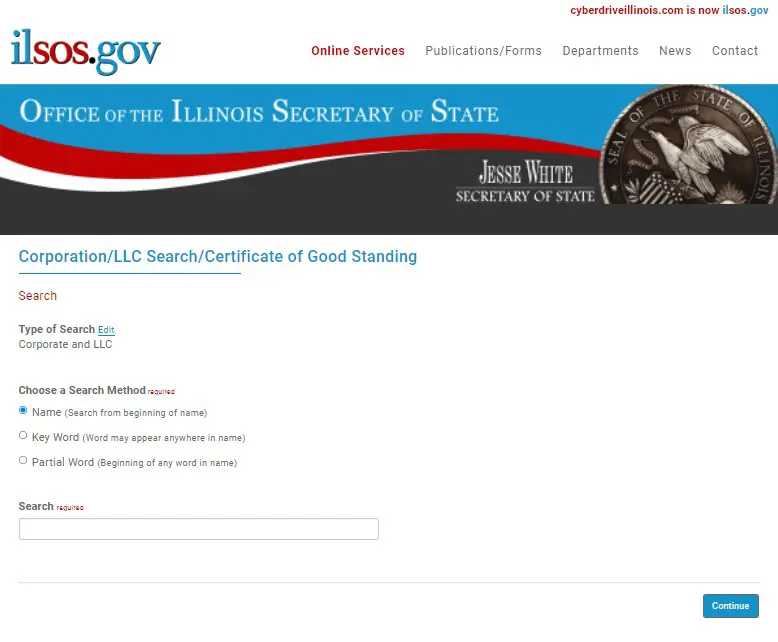 Step 2: Register Your DBA with County Clerk
If you have an LLC in Illinois, you will need to file a DBA if you wish to run your company under a different name. You can apply for an Illinois DBA by filling out the assumed business name application. You need to fill this out by visiting the county clerk's office where your firm operates.
How To File Illinois DBA at Cook County?
We advise you to check the Illinois business entity records before you start to file DBA. After selecting the appropriate name you need to file the assumed name application. Once you fill out this form you need to submit it to Cook County Clerk. You can submit the form online or choose to mail them to the below address.
Cook County Clerk,
Vital Statistics P.O. Box 641070,
Chicago IL, 60664-1070,
ATTN: Assumed Name Unit.
Note: You need to file a fee of $50 when submitting this application. Also, a hard copy of the forms must be notarized.
Cost To Setup an Illinois DBA
Illinois had set a fixed price for applying for a DBA which is $50. You can register your DBA with Cook County. The processing for your DBA will only start once you have completed your registration. Also, this fee is the same throughout all.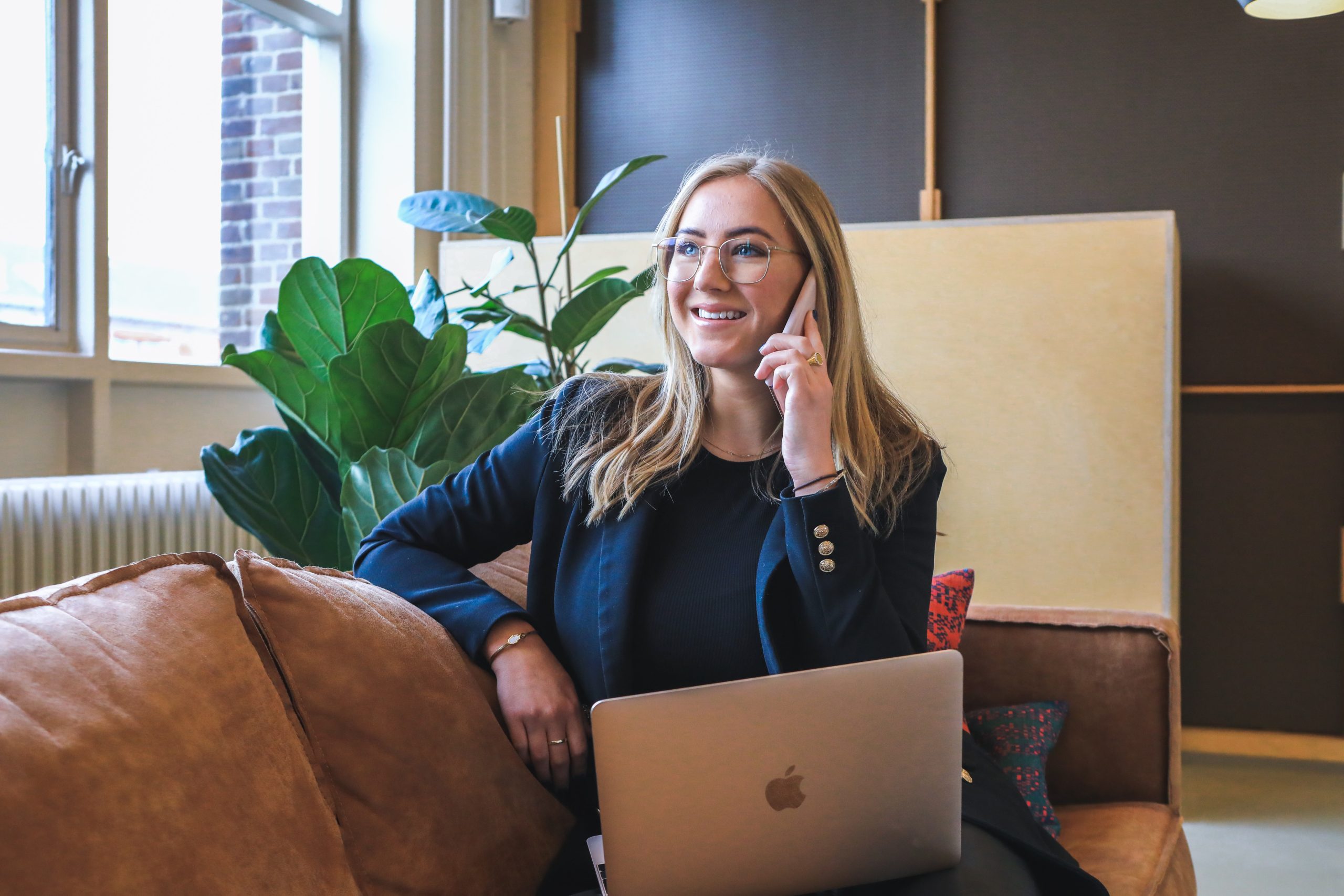 Can I Update My DBA Information?
Yes Of course! If you wish to change your DBA or update any information in it you can do this anytime. To update your DBA you can fill out the amendment form. You can then print out the form and mail it to Cook County. There is also a submission fee of $25. Remember that different counties may have different forms and fees.
Do I Have to Renew my Illinois DBA?
Your DBA will come up for renewal after a year if you have filed it with the Illinois secretary of state. Make sure that you renew your DBA in the last month of its expiry. If your renewal is late there is a $100 penalty which you have to pay. Also, you may lose your DBA after 60 days after the renewal end date.
Can I File Multiple DBAs in Illinois?
You can own multiple DBAs under your legal name. As there is no limit on how many you can get. Just make sure to complete the procedure, pay the fees, and follow the rules. Although, you should be careful that you are able to maintain all the DBAs. The state may take action on your DBA if you are found to be in violation of any rules.
What if I Don't Want to Use My DBA/Assumed Name?
If you decide that you no longer want your Illinois DBA you can fill out an application for withdrawal. LLCs and corporations both have different sets of applications, so ensure you are filing out the right one. Remember when you decide to cancel your DBA you need to pay a fee of $5.
Frequently Asked Questions
1. Do I need a registered agent for my DBA?
No you don't. You only need a registered agent for your Business LLC.
2. Can I convert my DBA to LLC?
No you cannot. As DBA is just an assumed name for your LLC.
3. Do I have to renew my DBA every year?
No! Once you have completed the renewal process for the 1st year then your DBA needs to be renewed once every 5 years.
4. Can I get an EIN or Tax ID for my DBA?
DBAs are a part of business entity they aren't different. Hence you are not required to have a separate EIN and Tax ID.
What After I File My DBA in Illinois?
After setting up your Illinois DBA, the next step would be to set up a business account that is separate from your personal accounts. This will be beneficial to protecting your personal assets. Another important task would be to create your company website to reach out to more audiences and make a good first impression. The last and most important thing for you to do is get Business insurance. This can protect your personal assets. If you are looking for the detailed process of forming an LLC, check out our guide to Illonios LLC formation.