Want to enhance your wardrobe at the best prices? If you are a student then this is an opportunity to advance your shopping at Madewell. Get a Madewell student discount by only verifying your student status.
Find out more about how the discount works and what additional benefits students can access. Here in this full guide, you will get every insight that you need to know.
Madewell Student Discount
Madewell presents a 15% Madewell student discount to all eligible candidates. This offer is valid for one calendar year on only eligible items.
Simply verify your active student status and register to use the offer during checkout. Carry your valid student ID to redeem the discount in-store.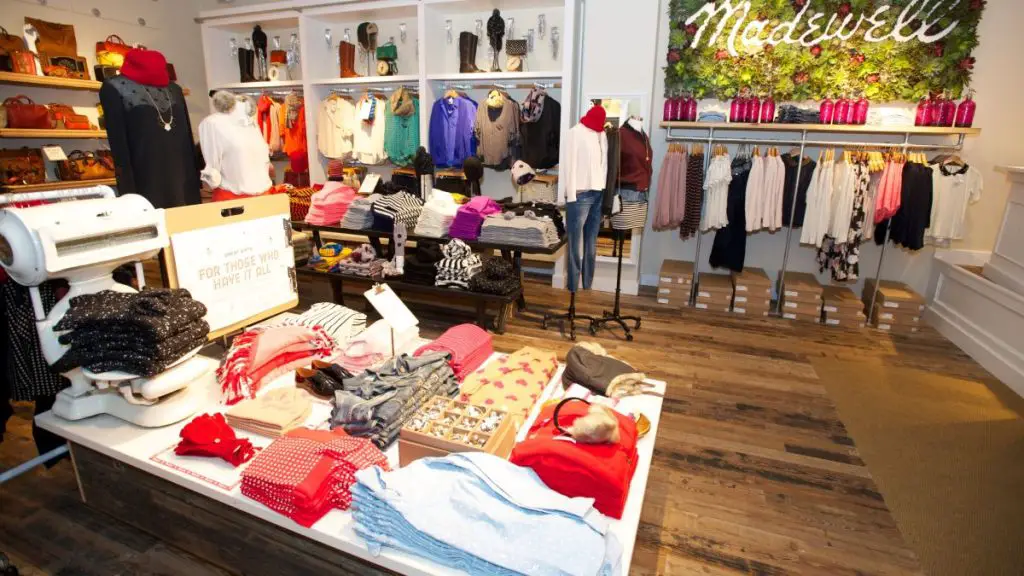 Madewell Student Discount

Discount Rate

15%

Where Can I Claim

In-store & Online

Discount Period

1 Calendar Year

Contact

866 544 1937

Official Website

Madewell
Who is Eligible to use the Student Discount?
Students with valid college IDs who are above the age of 16 are eligible to claim the discount at Madewell. American teachers can also use the discount with a valid company ID.
Apart from college students and teachers, Donors Choose associates can also claim student discounts with a valid photo ID or business card.
Can I use Madewell Student Discount Online?
Yes! you can use the Madewell student discount online. Simply get verified in three steps to unlock and redeem the deals and offers online. Now get the discount in three easy steps that are given below:
1. Sign in or Sign up for your Madewell Insiders account where you can get various perks
2. Visit the student and teachers checkout link to upload your documentation to get your active status verified
3. Use the discount during checkout without any promo code
Ineligible Products for the Discount
This discount is not applicable to all items. There are some exclusions where you cannot use your Madewell student & teacher discount. Check the following to make sure your request does not get rejected.
Previous purchases
Gift card purchases
Third-party branded merchandise
Marketplace merchandise
Additional Deals & Discounts at Madewell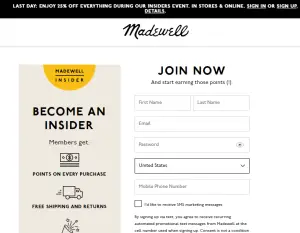 Apart from the Madewell student discount, there are various sales, offers, and benefits for you to take advantage of both in-store and online. Check the following to know all about it.
Madewell insiders loyalty program members get 25% off on purchases in-store or at madewell.com
Shop jeans, shoes, bags, and much more under the All sale section online
Sign up for Madewell Insider to get free shipping and early access to new deals
Note: Find the nearest Madewell store to grab the latest sale collection in-store or use the student discount by showing your valid student or teacher ID.
Frequently Asked Questions
1. How many times can I use the student discount at Madewell?
You can use the student discount as many times as you want within one calendar year.
2. Who can get verified to get a discount?
Teachers and students who are above the age of 16 can get verified with an active identification to use the discount.
3. Can I use the student discount with other promotions at Madewell?
No, you cannot use the student discount with other promotions at Madewell.
4. Can my parents or colleagues use the discount at Madewell?
No, only members who are registered can use the student and teacher discount at Madewell.
Alternate Stores that have Student Discounts
You can find student discount policies in various similar stores as well. Madewell is not the only place that offers a student discount. We have listed out some of our guides that inform you about which other stores give special prices to students.
Zara
Nordstrom
Levis
Figs
To Conclude
With this guide, you can now use the Madewell student discount both in-store and online. However, make sure you have an active student ID and company ID if you are a teacher to redeem the offer. Visit the nearest Madewell store now or madewell.com for a convenient shopping experience.