There is a possibility that an existing name might do business about another name. They use an assumed name for their LLC/corporation in the state of Michigan. Businesses might get a Michigan DBA or an assumed name and expand or carry forward the work. To know how to claim and get a DBA in Michigan, get through this article.
What Does A Michigan DBA Mean?
An alternate name that is not a legal name for your business is DBA – "doing business as". A Michigan DBA is known as the assumed name for the LLC that you have formed in the state. When a company wishes to run under an alternative name in Michigan then they have to file a DBA. An LLC can expand itself as well under an assumed name in Michigan. An assumed name is not a legal entity and the process of filing is very simple. Let us inform you about the same in detail.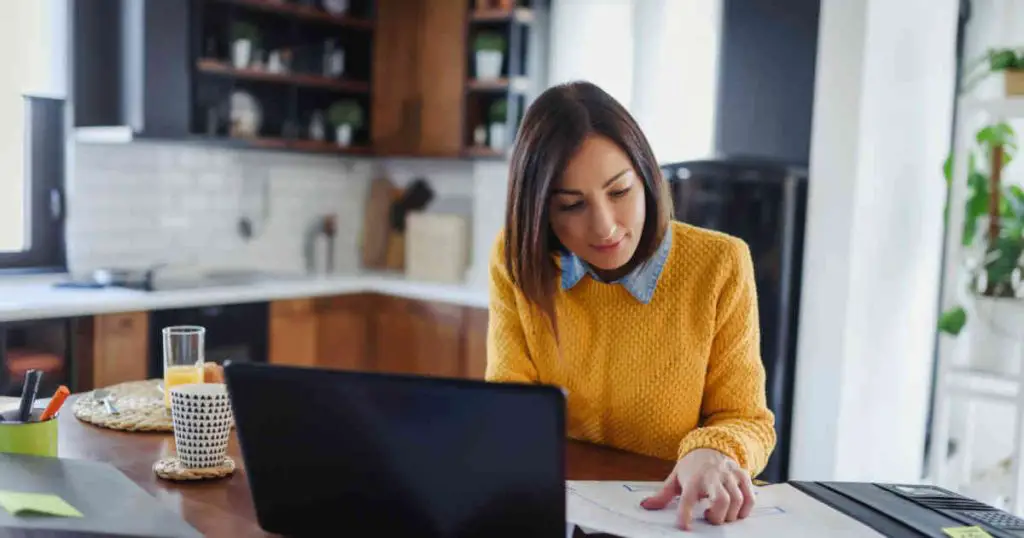 Do I Need A DBA in Michigan?
The Department of Licensing and Regulatory Affairs oversees the registration and filings of DBA in Michigan. Although LARA is looking after the process, you might also want to know about county paperwork and filing for the location where your LLC is located. With the Michigan assumed name, you will be able to expand your business even out of the state. The purpose of an alternative trade name for your business is to work effectively if the legal entity does not run across a large scale.
When your legal name is not appropriate, you will still be able to run your LLC under an assumed name in Michigan. It is not required to file a Michigan DBA at the state level but if the business entity or foreign entity wants to use a registered name will have to file it.
What to Consider While Filing a DBA?
Before filing a Michigan assumed name, there are some requirements under the state law that you might want to check out. Keep the considerations in mind and then proceed with the registration process.
Certainly, take a unique and specific name for your business
Make sure your legal business is in good standing in the state
Not all states accept credit cards so might want to get a money order or cashier's check
You must have an actual LLC/corporation to file a DBA
You should notify people about the registration of your new DBA through an advertisement in newspapers
Necessarily have to file a DBA otherwise you won't be able to operate your LLC even if it is registered
How Can I File an Assumed Name in Michigan?
There is a separate process to file a DBA in Michigan for a sole proprietorship and co-partnerships at the county level. You have to necessarily file a Michigan assumed name certificate to legally run the business in your selected DBA. Typically, in some cities, a DBA has to be filed under a designation at the local level. Let's see how to get a Michigan DBA.
1. Do a Michigan Assumed Name Search
You must have a name that is unique from all other DBAs in Michigan. To ensure that, you can find your desired name in the state records. Our guide will show you how you can perform a Michigan business name search. You can then use their name search tool. Although your name should follow certain criteria that make it legal. Here is what you should consider before choosing a name.
Strictly avoid using words like treasury, agency, or any government restricted words
Do not use words like bank, university, trust, or security in your assumed name without the approval of the Michigan SOS.
Your business name should not represent itself as a lawsuit or an agency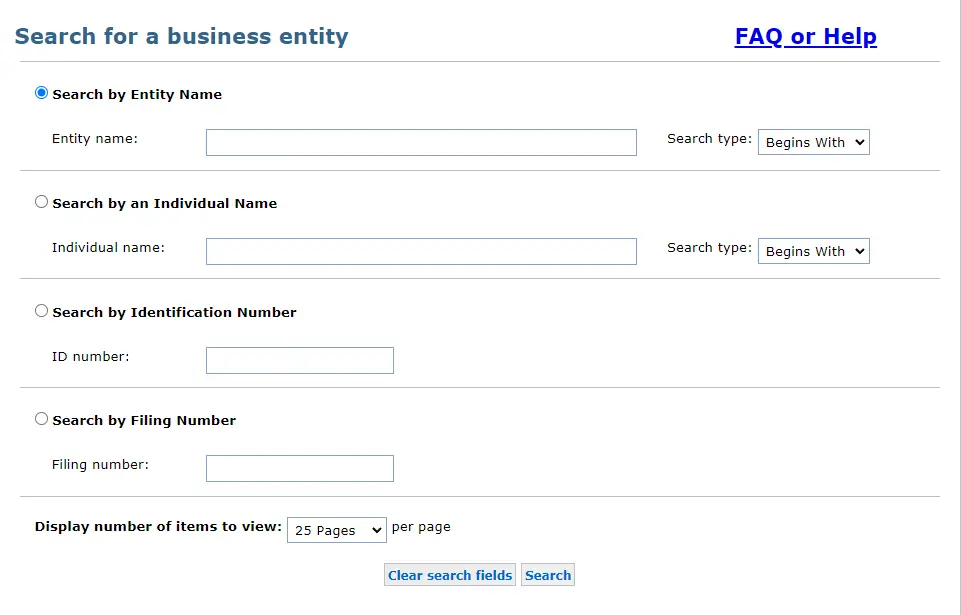 2. File Your DBA in Michigan SOS/County Clerk
Whether your business is a sole proprietorship or co-partnership, to operate under an assumed name, you have to file a certificate to an appropriate county clerk. If you are an LLC or a corporation, it is necessary to file a certificate of an assumed name in Michigan with SOS. Know how you can file a Michigan DBA with the county clerk or SOS below.
How to File a DBA with Oakland County
You must go through the list of the assumed name in the Oakland name records. Once you perform the search and got the desired name, you can fill the certificate of assumed name and mail it to them at the below address.
Mailing Address: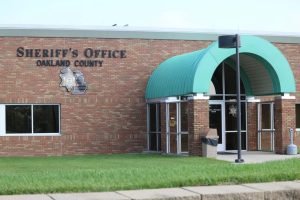 Oakland County Clerk's Office
Attn: Vital Records
1200 N. Telegraph Dept. 413
Pontiac, MI 48341-0413
You can file your sole proprietorship or co-partnership with another state county as well. You can check out a list of counties on the official site. Make sure you renew your assumed name using the same registration form.
How to File a DBA with Michigan SOS
You must have a registered LLC in Michigan to set up a DBA with the secretary of state. You can either file it online or fill out the form, print it out, and mail it to the secretary of state. Here is their address.
Office Address:
2501 Woodlake Circle
Okemos, MI
Mailing Address:
Michigan Department of Licensing and Regulatory Affairs
Corporations, Securities & Commercial Licensing Bureau
Corporations Division
P.O. Box 30054
Lansing, MI 48909 

Note – If you hired a professional registered agent for your LLC, the
What is the Cost To File DBA in Michigan?
the cost of filing a Michigan DBA carries between the county clerk and Michigan SOS. If your business is a sole proprietorship or co-partnership, you have to file the assumed name certificate with a county clerk. If you are running a business that is an LLC or a Corporation, then you have to file it with Michigan SOS.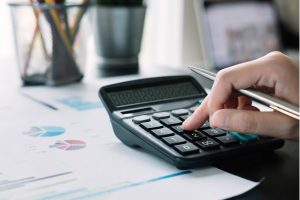 Cost of Filing with Oakland County: You can submit the certificate by mail by filling the filing fee of $10. An additional fee of $2 has to be paid by filling out an out-of-state certificate if the address is out of Michigan.
Cost of Filing with Michigan SOS: The filing fee for LLCs is $25 and for Corporations or LPs the fee is $10.
Can I Update My DBA Information?
Yes, you can update your Michigan assumed name certificate's information. If you wish to change the name of your Michigan DBA then you have to fill out a new registration form. Although, you can also choose to update specific sections as well. Simply fill out their assumed name form for change of name or address.
Do I Have to Renew my Michigan DBA?
When you file a certificate of an assumed name with Oakland county or even with Michigan SOS you will have to renew it every 5 years. You can renew the LLC or Corporation assumed name certificate while filling out the same registration form. It is important to renew the certificate once its service duration has expired.
Can I File Multiple DBAs in Michigan?
Yes, if the company is working under another LLC or Corporation even then it can file a DBA. You can claim as many DBAs as you want for your business. The state did not provide any numerical limit.
What if I Don't Want To Use My DBA Anymore?

If an owner wishes to discontinue their DBA for sole proprietorship or co-partnership then they can withdraw the assumed name. They will have to fill out a Certificate of Discontinuance of Business Under an Assumed Name by filling a $10 fee and submit it to Oakland county.  For LLCs, LPs, and corporations if wish to withdraw the assumed name in Michigan, they have to fill out a Certificate of Termination of Assumed Name by filling the fee of $10 for LPs and $25 for LLCs.
Frequently Asked Questions
1. Do I have to get an EIN for a DBA in Michigan?
No, it is not necessary to get an EIN for your DBA in Michigan because it is not a business entity.
2. What is the different between a DBA & an LLC in Michigan?
A DBA is an assumed name of your business and an LLC is a legal business entity in the state. Thus a DBA can't become an LLC.
3. Does a county register two same DBA in Michigan?
No, a county will not register the same Michigan DBA if another business is using it.
4. When can a DBA have Inc. in its name?
When a DBA of a business is attached to a corporation then it can have Inc. in its name.
5. Do I have to get an Tax ID for my DBA?
No, unless your legal business entity has a tax ID, you do not have to get it for your DBA.
What After I File My DBA in Michigan?
There are a few more steps after your business has been marked with a Michigan DBA. To boost the exposure of your business and start efficient working methods, you should consider some points. You can undoubtedly open a business bank account to protect your assets and get your finances in order. Certainly, you can start a business website to attract large-scale traffic or get suitable insurance for your business. We hope the guide about how to get a DBA in Michigan helps you while running a business in the state or even on large scale.