If you are an Oklahoma resident, planning your new business in the state then you must know how to select a valid name. You can not finalize a name out of the blue as per your taste without conducting an Oklahoma business entity search. Use this simplified guide to name your business by the Oklahoma SOS naming rules.
Why Do Oklahoma Business Entity Search?
Before finalizing a name, performing an Oklahoma business entity search will let you know if your chosen name(s) is currently in use by another business in the state. A unique business name is not just necessary but it's essential to register your business with the Oklahoma SOS. If your name is identical to another business, you may end up facing unnecessary fines, lawsuits, or even denial of the registration of your Corporation/LLC.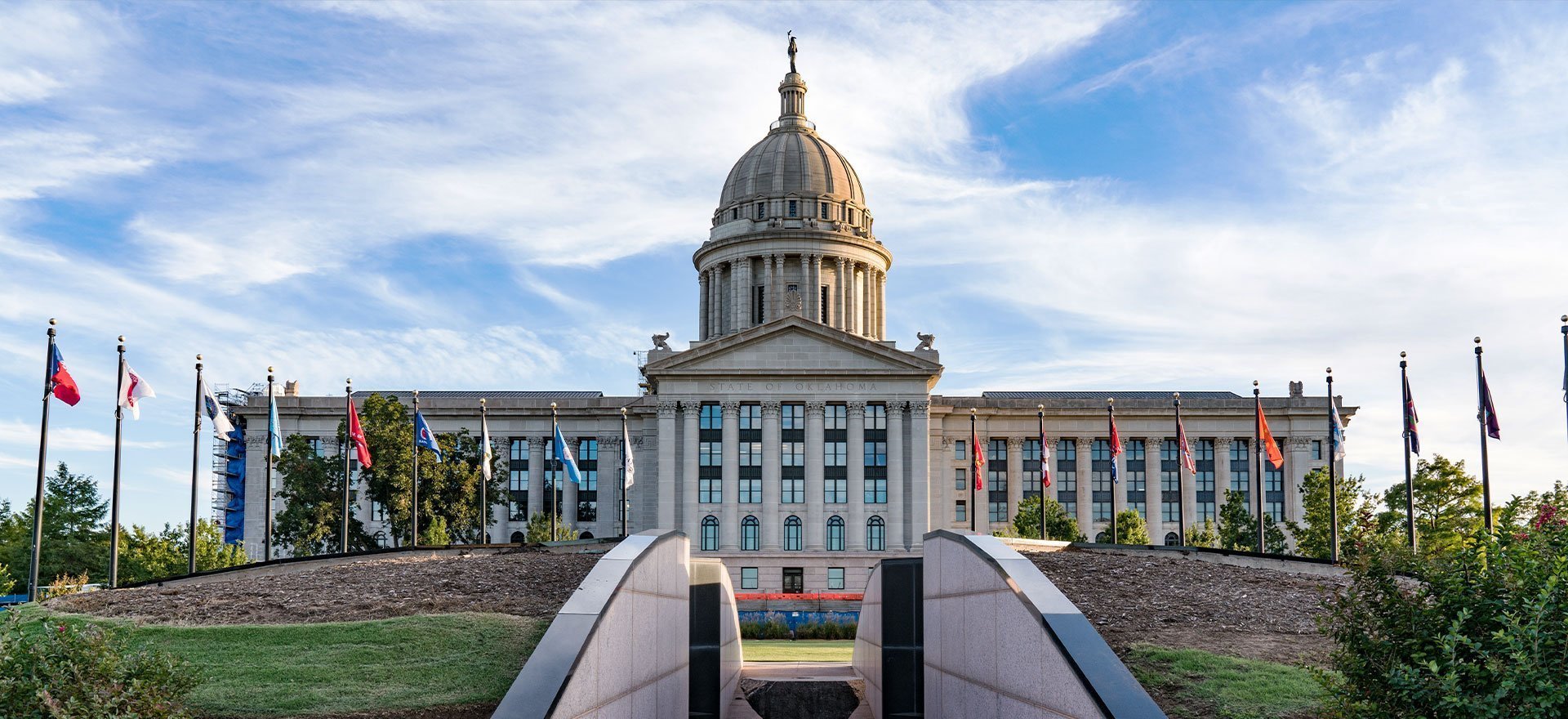 Oklahoma LLC Naming Guidelines
Before you do an Oklahoma LLC search, You should be aware of some guidelines for meaning an LLC.
Right after your business name, you need to have the phrase, limited company or limited liability company or LC or LLC.
You are restricted from using words that suggest unlawful activity.
You cannot use words that include savings bank or loan without special approval.
The name shouldn't contain words that may confuse the LLC with government agencies like the FBI, Oklahoma police, Treasury, etc.
Oklahoma Corporation Naming Guidelines
Before you move on with the Oklahoma Corporation search, you must know the following guidelines.
Your name must have either of the following words or their short forms – company, association, corporation, society, union, foundation, club, or syndicate.
Choose names that are distinguishable from any other registered business in the state, including Oklahoma reserved names.
The business name shouldn't suggest illegal activity.
Words like savings, loans, savings, the bank needs special approval from the secretary of state.
Oklahoma Business Entity Search Methods
The use of business entity search is not only limited to name availability check. It also helps to get some necessary details about active and inactive businesses. One can perform an Oklahoma business entity search through the following methods.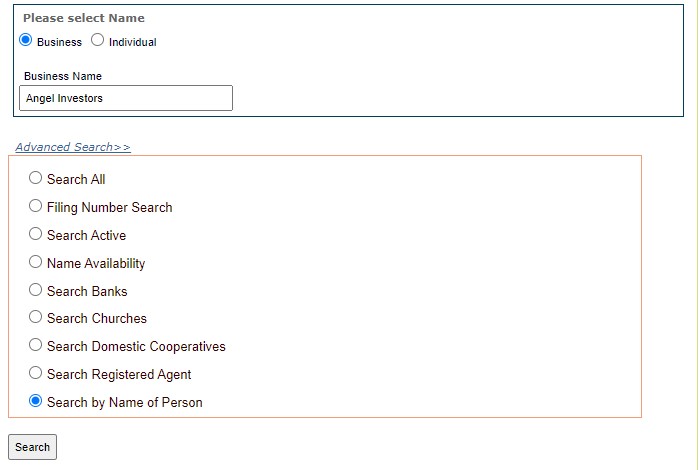 1. Search By Name – As we said, a name search is used to either find a unique name for your business or search existing business names (like – Taco Bell) to gain additional information such as filing number, status (active, inactive, withdrawn, etc.).
2. Search By Filing Number – All businesses in Oklahoma have a unique filing number. Searching this number will give you a single result of the business associated with that number and its details.
3. Search Registered Agent – This helps you to find a reliable registered agent for your business. You can search various registered agent services and know which businesses are using that registered agent.
4. Search By Name of Person – This could be anyone. You can search for the owner, CEO, or founder and you'll see a list of businesses handled by them.
Similarly, you can search for banks, churches, and domestic co-ops. You can also tick the "search active" filter to get results for only active businesses.
How to Run an Oklahoma Business Entity Search?
1. List Business Names – Chances are, you already have some names listed for your LCC or Corporation. If not, make a list first to make things easier.
2. Do the OK SOS name search – When the list is ready, go to the Oklahoma SOS business search page and search all names one by one.
3. Check Results and Finalize a Name – If the result page shows businesses with similar names that are currently active, you should avoid using that name.
4. Reserve the Name (optional) – This is not necessary but a good option if you're not yet ready to register your business using that name. You can reserve a name online on the OK SOS website. This will reserve the name for 60 days.
5. Register the Name – If you are happy with the name, it's wise to register your business with the SOS immediately. Once the registration is done, the name is your's and no one else can take it.
Other Considerations Before Finalizing a Business Name
Before you move ahead to finalize a name, there are some following important considerations that you must be aware of.

Trademark Search: You should do a trademark search and make sure that your chosen name is not trademarked by someone else in Oklahoma. If you have any plans of doing business in other states or outside the U.S, make sure that the name is not trademarked there.
Domain Name: Ideally, your business domain name should be similar to your business name. Make sure that your business name is also available as a domain.
Social Media Name: Having an online presence of your business on social media platforms certainly helps a lot. So make sure that there aren't accounts with similar names on your desired platforms.
Frequently Asked Questions
1. How do I know if a business is already using my preferred name in Oklahoma?
You can contact the Oklahoma business services at (405)522-2520 or do an online name availability check on the Oklahoma SOS website to know if a registered business is using your preferred name.
2. How much does a business name reservation cost in Oklahoma?
The Oklahoma SOS charges a filing fee of $10 to reserve a business name in the state.
3. How do I find a registered agent to handle my Oklahoma business documents?
A simple way to find a reliable agent is to search registered agent names on the Oklahoma SOS business database page. You may select an agent who is handling documentation for well-known businesses in the town.
4. What's the cost of registering a trademark in Oklahoma?
The cost of registering an Oklahoma trademark is $50 per class. The mark will last 10 years and you may also renew the mark with a $25 fee after its expiration.
Conclusion
You'd surely want to name your business that suits your taste or vision. But at the same time, it's no use if you fail to register your business due to similarity with another business. Doing an Oklahoma business entity search will help you select a unique name. After finding a name, you can either reserve it or register the business with SOS.