A DBA (doing business as) is used when a business wants to use another name or start a new product line. Instead of opening a new company, you may create a different brand within your business by creating a DBA. If your business is set up in Pennsylvania and you want to continue your business under an assumed name you have to file your Pennsylvania DBA. Refer to this whole guide to proceed further & expand the roots of your business.
What Does a Pennsylvania DBA Mean?
You may file a Pennsylvania DBA for your business when you want to operate your business with a different name. A DBA is also a good option to spin off a different product line of your brand. However, you need to pick a distinctive name and then file an application to the Pennsylvania SOS. For instance, Hamiltion Food Service Inc. can register the DBA with "Hamilton ice creams".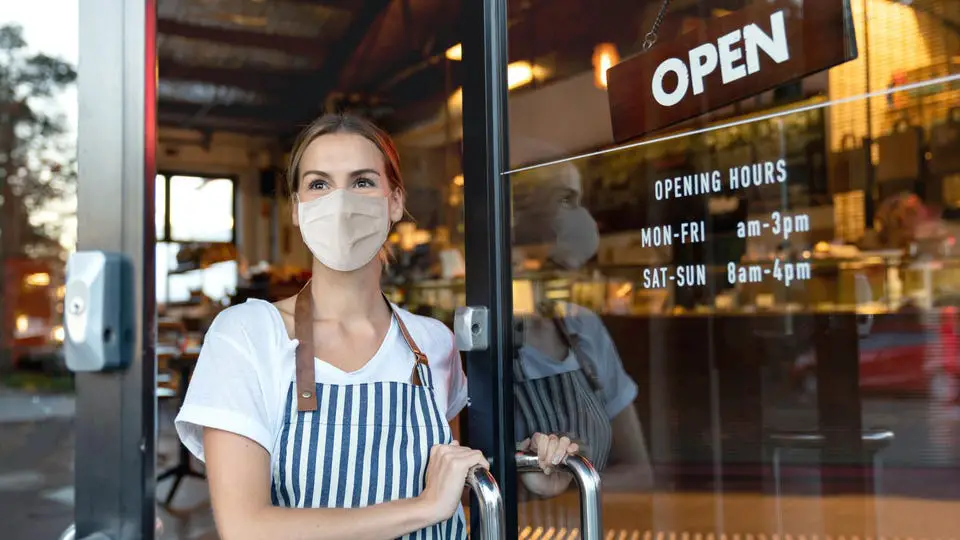 Do I Need A DBA in Pennsylvania?
It is not obligatory to get a DBA in Pennsylvania for all businesses. But if you decide to run your business with a different name than the one registered with Pennsylvania state, then the state laws require you to get a DBA.
What to Consider While Filing a DBA?
Pennsylvania DOS might reject your DBA application if the name doesn't comply with the state laws. Hence, before creating your Pennsylvania DBA, you need to be aware of the following things.
Just like your legal business name, the DBA name needs to be unique from other existing businesses in the state.
Your LLC needs to be in good standing to file a DBA.
Some states will not accept credit cards, i.e. you need to pay via money order or a cheque.
After successful registration, you need to notify people of your new DBA through newspaper advertisements.
Ensure that you fill out your application precisely and define the type of your business.
How Can I Setup a DBA in Pennsylvania?
You need to file a Pennsylvania fictitious business name certification to legally run your business using a DBA. But know that your DBA is only about branding your business. If you are looking out to legally protect your personal assets, we recommend you start a Pennsylvania LLC. Carefully follow these steps to know how to start an LLC in Pennsylvania.
Step 1: Do a Pennsylvania Fictitious Name Search
First and foremost, the name that you want to use needs to be unique and should fit Pennsylvania's naming standards. For that, you can conduct a Pennsylvania business entity search and check the state's records for name availability. It will ensure that the name you chose is not currently in use. But do make sure of the following things.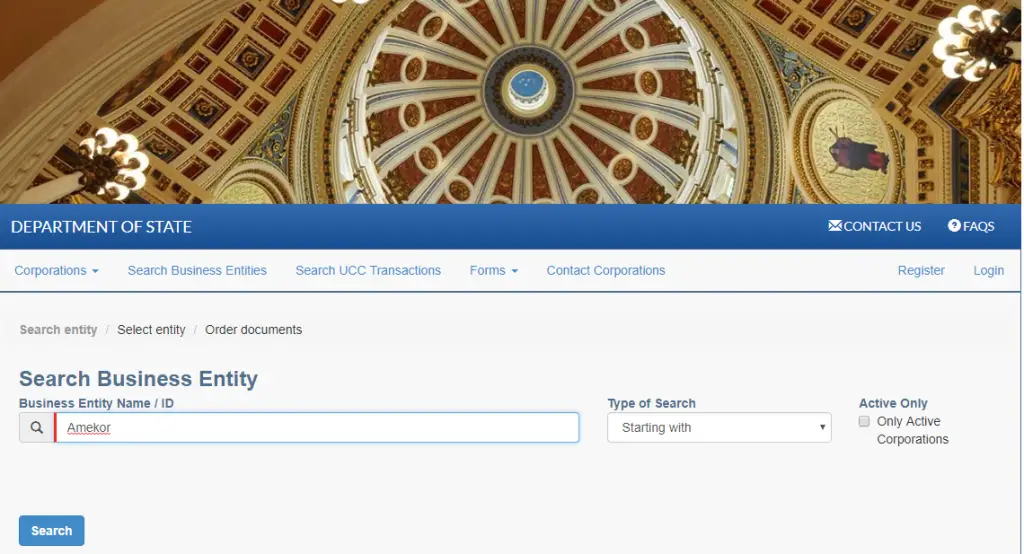 Avoid any name that would confuse your LLC with a government agency.
Do not use words such as a bank, university, credit union, and trust, unless you have prior permission from the state.
The name of your business should not suggest any illegal purpose.
The DBA name should not mislead the public.
Step 2: Register Your DBA with the State
Before starting your DBA registration, you should know about some important details that need your attention. You can file your Pennsylvania DBA either online or via mail. Follow either of the following methods to register your DBA.
How to File DBA Online?
You may easily submit an online application on the PENN online document filing system. You will have to pay the filing fees online to the state. Make sure you fill in the required sections carefully.
How to File DBA Via Mail?
You may also mail a filled-out form to the Pennsylvania DOS office. Complete the fictitious name registration form with all the necessary details. Then mail it to the given address.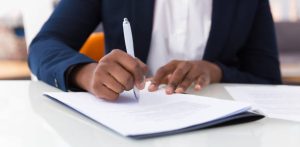 Mailing Address:
Pennsylvania Department of State
Bureau of Corporations and Charitable Organizations
P.O. Box 8722
Harrisburg, PA 17105-8722
Step 3: Advertise Your DBA
If You also have to publish an advertisement regarding your DBA creation in the county newspaper where you have set up your business. You need to publish it in two different newspapers unless your county only has one.
You have to keep the advertisement in your business records for future reference. Pennsylvania department of state has provided a recognized county publication list online on the SOS website.
What is the Cost of Setting up a DBA in Pennsylvania?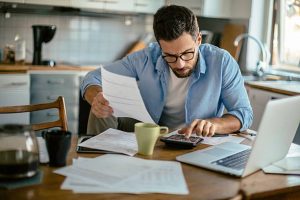 You have to pay a $70 filing fee to register your Pennsylvania DBA. The cost remains the same for every entity. This can be paid using a money order or via cheque.
Can I Update my DBA Information?
Absolutely, you can revamp and make any changes in your DBA whenever you want. To make any kind of changes in your DBA you need to fill out the amendment form. This also requires the same filing fee of $70.
Do I Have to Renew my Pennsylvania DBA?
Once your DBA is set up, it stays active in the state record until you withdraw it. Unlike other states, there is no need to renew the fictitious name of your Pennsylvania business.
Can I File Multiple DBA in Pennsylvania?
Yes!, there is no statutory limit to the number of DBAs you may file in Pennsylvania. You may file multiple DBAs for your registered LLC, Corp., partnership, or sole proprietorship.
What if I Don't Want to Use my DBA Anymore?
If you don't want to use your Pennsylvania DBA, You may withdraw it at any time you want. You simply need to file the cancellation of fictitious name with the state which costs a $70 filing fee. You may do this online or mail the form to the following address:
Mailing Address:
Pennsylvania Department of State
Bureau of Corporations and Charitable Organizations
P.O. Box 8722
Harrisburg, PA 17105-8722
Frequently Asked Questions
1. Does a DBA need to get an EIN?
No, a DBA a is not a legal business name, thus it does not need to get an EIN.
2. Should I add Inc. or LLC in a DBA name?
You shouldn't add suffixs like Inc., LLC, Corp., LP, or LLP in the DBA form. But remember that you need to clarify the type of your Pennsylvania business in your DBA application.
3. Is DBA secure enough to protect personal assets?
The only purpose of a DBA is branding, thus it does not help protect your personal assets as an LLC does.
4. What is the cost of withdrawing the Pennsylvania DBA?
Withdrawing or updating your fictitious name in Pennsylvania will cost you a $70 filing fee.
5. Can I make changes in a Pennsylvania fictitious name?
Yes, you can file an online amendment form if you wish to change the fictitious name.
What After I File my DBA in Pennsylvania?
There are other things that you must consider after forming your Pennsylvania DBA. You may create a separate bank account, and have a different website for your DBA. You may also get the right insurance to boost your business. Make sure you keep everything in order at the start of your company.