Naming your business is the first and foremost step toward forming a business. In Rhode Island, whether you want to form an LLC or Corporation, conducting the Rhode Island Business Entity Search is a must. We all know the importance of having a unique business name that matches our niche. Rhode Island SOS has set some simple naming guidelines, which must be followed while naming businesses in Rhode Island.
Why Do Rhode Island Business Entity Search?
A business entity search helps you know the existing businesses in the state. Thus, accordingly, you can select a name of your choice. You must remember that only a unique name is not sufficient, the business name should also match the niche. By visiting the Rhode Island Secretary of State you can easily perform the Rhode Island business entity search. The search generated will show you the existing records of both LLCs and Corporations.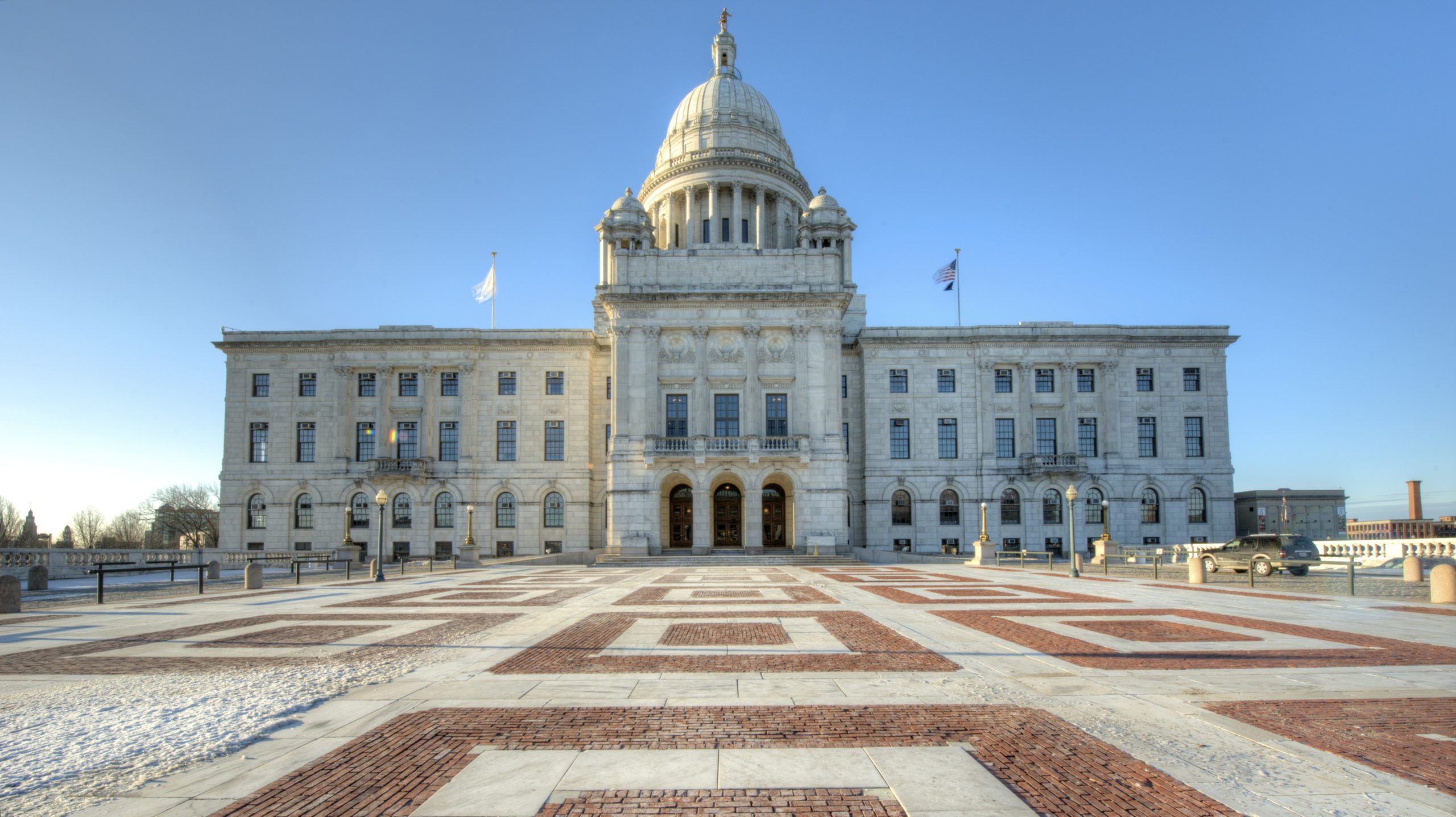 Rhode Island LLC Naming Guidelines
Before forming an LLC in Rhode Island, you would need to do a Rhode island LLC search. This is basically to find the existing name in the state, to prevent you to use the same name. let us take a look at the naming guidelines set by the RI Secretary of State:-
The chosen LLC name must include the term Limited Liability Company or any of its abbreviated forms.
Your business name must be clearly distinguishable from the existing ones in the RI records.
The name must not contain any words that are only permitted to use for government purposes.
The name selected must not be an existing reserved name in Rhode Island records.
Rhode Island Corporation Naming Guidelines
Similar to the LLC naming guidelines, Rhode Island corporation search also has a guidelines and they are as follows:
At the end of the business name, the term corporation or its abbreviation must be present.
Names must not be similar to existing corporations.
Illegal or obscene words must not be present.
Use of restricted words like bank or finance is strictly prohibited.
Rhode Island Business Entity Search Method
By visiting the Rhode Island SOS website, you can detailed information on all existing LLCs and Corporations. The Rhode Island business entity search can be conducted in multiple ways.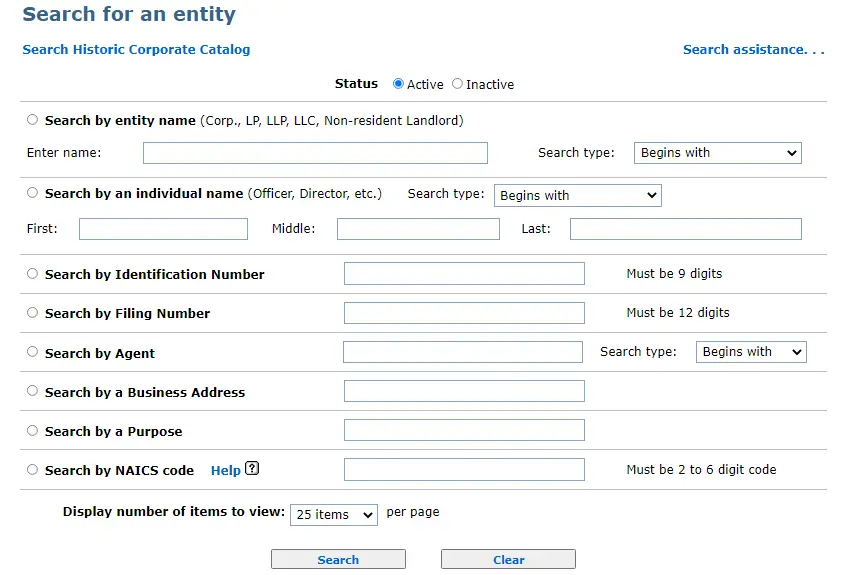 1. Search by Entity Name: You must have chosen your business name by now. You can just enter your chosen name and check the result generated. If the same or similar names appear then you will not be able to use them.
2. Search By Individual Name: If you want to know more about any existing LLC or corporation then you can just write their first, middle and last name. You can also use filters like- Begins With, Exact Match, Full Text and Soundex to search the individual name.
Other Search Mode Includes:-
Identification Number
Filing Number
Agent
Business Address
Purpose
NAICS Code
Rhode Island Business Entity Search Process
By following the above search methods you can only get an idea of existing businesses and accordingly schools are the most suitable name for your business. But apart from the name just being available, there are other important things too that need to be checked.
1. List out all the possible names: Choosing one single name may not be enough as that may or may not be available for registration. Thus, you have a list of desired names. This will save you more time and get results effectively.
2. Perform the Rhode Island Business Name Search: When you conduct the Rhode Island business search you can visit their SOS website. The search can be easily conducted by the business name search tool.
3. Analyse the search result:  The search result generated can help you know which names can be used for registration. You must remember that the same or similar names cannot be used for registrations.
4. Reserve your Rhode Island LLC/Corporation name (Optional): If you are not sure about which name to register, then reserving the name is the best option. You can reserve the name for 120 days by paying a filing fee of $50.
5. Register your business: Once you have decided on the entity name, you can move ahead with registering your business name at Rhode Island SOS.
Other Considerations Before Choosing A Name
Other than conducting the Rhode Island business entity search, there are other key considerations to be made as well. These help to secure your business too.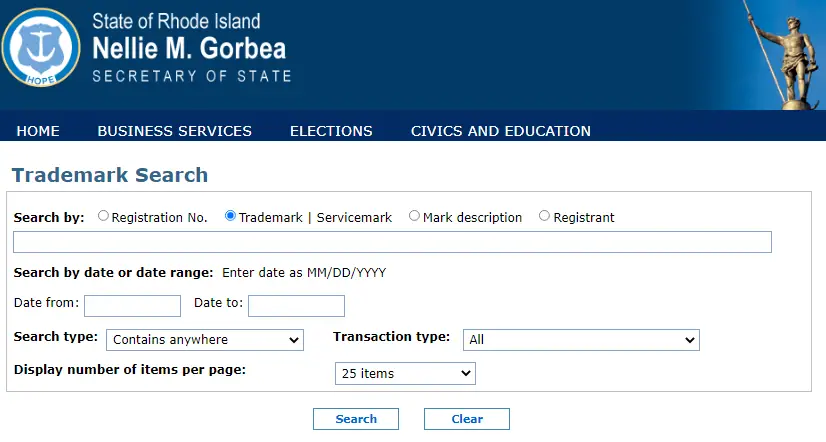 1. Trademark Search: Conducting a trademark search ensures you secure your business slogans and logo from other businesses.
2. Get Your Web Domain: Web Domain plays a significant role and thus you must buy the URL with the same brand name as yours. It helps customers remember your website and search for you easily on the net.
3. Check Social Media Accounts: Social Media significantly improves your online web presence. Thus, you must always check whether your desired brand name is in use or not on different social media platforms.
Frequently Asked Questions
1. What's the cost of reserving a business name in Rhode island?
A business name reservation in Rhode Island costs a filing fee of $50. This will secure your name for 120 days.
2. Can I reserve more than one name?
Yes, you can reserve more than 1 name for your business and then choose one. Remember the validity would be 120 days.
3. Will I need to renew my LLC or Corporation?
Yes, Rhode Island SOS states that every LLC or Corporation must renew their business annually.
4. How do I check if a business name is already in use in Rhode Island?
You need to perform a business name search for your desired names on the Rhode Island SOS website.