A South Dakota business entity search on the state SOS site would be helpful to find a unique name for your business. Besides being relatable and catchy, your name must comply with the state naming rules in order to register your business. This guide will explain all necessary aspects of SD business name search so that you can register your business without any hassle.
Why Do South Dakota Business Entity Search?
Ideally, you cannot form a business with the same or similar name to another existing business in state records. In South Dakota, the secretary of state website has a record of all registered entities in the state. The SOS may also disapprove of your registration if the name matches an existing business. So performing a South Dakota business entity search will make sure that the name is available and you won't face any legal trouble afterward.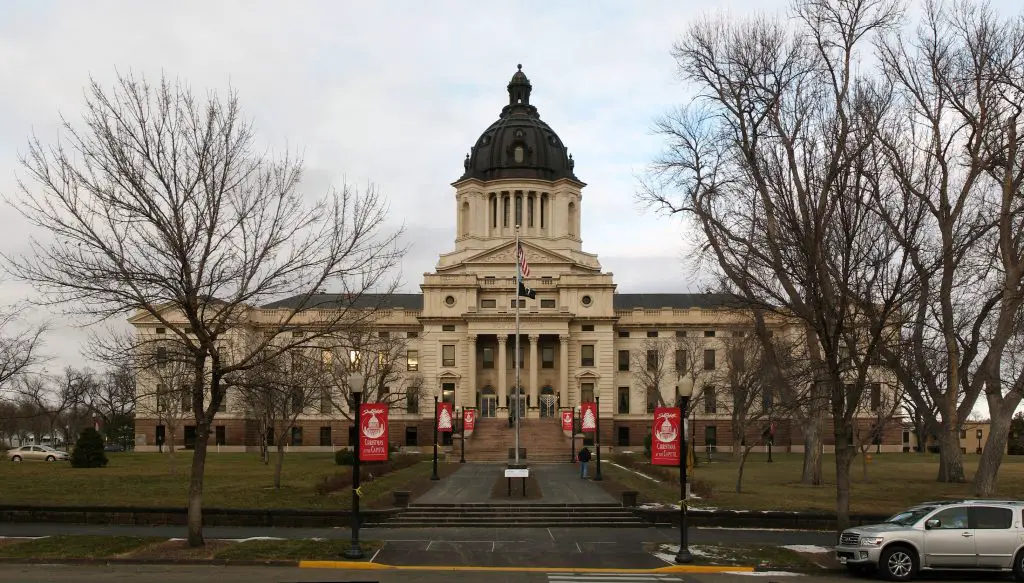 South Dakota LLC Naming Guidelines
Before doing a South Dakota LLC search to name your LLC, you should be aware of the following guidelines to make the naming process simple.
Your name shouldn't match with any existing business in state records including state reserved names. I.e., Any other LLCs, corporations, incorporations, etc.
South Dakota SOS restricts words like attorney, bank and university without additional permission from specific state departments.
The name must not have words that could confuse your LLC with government agencies like South Dakota Police, FBI, treasury, etc.
An LLC's name must include the phrase limited liability company or its abbreviation LLC.
South Dakota Corporation Naming Guidelines
Knowing the corporation naming rules in the state will make it easy for you to perform a South Dakota corporation search.
The name shouldn't suggest that your corporation is conducting unlawful business or one that's completely different from that purpose stated in your articles of incorporation.
The name should include either of the following words or an abbreviation. – company, corporation, incorporated, or limited. You shouldn't use words from other business structures such as LLC, coop, etc.
Your name must be different from any existing business in South Dakota.
Methods to Conduct A South Dakota Business Entity Search
The South Dakota SOS business center will give you any necessary details about registered businesses. There are two ways to find these details.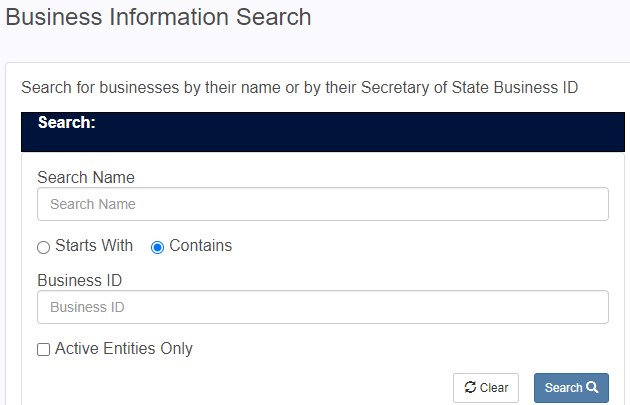 1. Search Business Name – Simply search your desired names and check whether they are occupied by another business in the state. Besides you can also search some well-known brands like Wendy's to get information about its business id, name type, filing date, status, etc.
2. Search Business ID – After a successful business formation, all businesses get a unique business id number from the South Dakota SOS. You may search this unique number to get a single result of the business associated with it. The result page will get you the same details as mentioned above.
South Dakota Business Entity Search Process
Now that you are aware of possible methods to conduct a South Dakota business entity search, let's get to the steps to find available names for your business. Follow these simple steps to perform a name availability check.
1. List all the Names – You should prepare a list of names. A list of all your preferred names will make the search process very easy and fast.
2. Search the Names – Simply head to the South Dakota SOS business search page and search all the names. Look for names that don't show any businesses with similar names.
3. Check Results and Finalize Your Name – Any name that's completely or nearly identical to another existing business should be strictly avoided. Finalize a name that's not currently or previously (preferably) not used by any other business in the state.
4. Reserve a Name(s) (optional) – Although this is optional, it could be very useful if you have a name but aren't yet ready with the necessary documents or funding to register your business. With a small application fee of $25, you can reserve an LLC or corporation name in South Dakota for 120 days. File the limited liability company or corporation name reservation application with the secretary of state.
5. Register Your Business – If all documents are ready then you shouldn't wait and directly register your business with the SD secretary of state. The name becomes yours as soon as the SOS approves your certificate of formation.
Other Considerations For Naming A Business
Besides performing a South Dakota business entity search, the following steps will play an important role to avoid any future trouble for your LLC or corporation.
1. Trademark Search – You should also perform a SD trademark search and make sure that your name is not infringing an active trademark in South Dakota. A trademark violation can lead to unnecessary fines or litigation that could have been easily avoided with this simple step.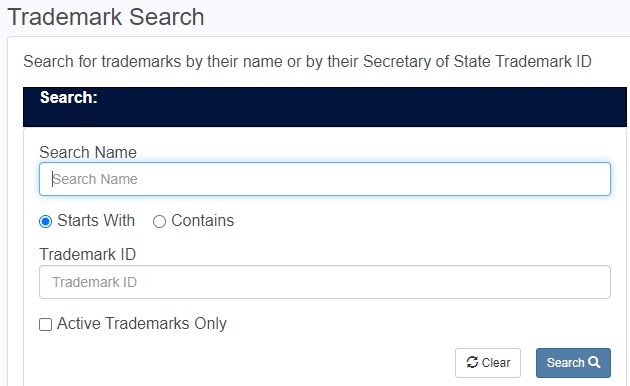 2. Web Domain – Ideally, a website's domain should be identical to the name of a company. This helps customers easily find you online. Even if you don't want an online website, You should buy the domain name to prevent others from using it.
3. Social Media Check – If you are planning to use social media platforms then you'll need a verified account with a similar business name. Make sure that a similar name is not verified on your favorite social platforms.
Frequently Asked Questions
1. How much does it cost to reserve an LLC name in South Dakota?
A South Dakota LLC & corporation name reservation cost s $25 filing fee which holds the name(s) for 120 days.
2. How do I get a certificate of good standing for my South Dakota business?
You may get your good standing certificate on the South Dakota SOS website. The state requires a $20 filing fee for that same.
3. What's the cost of forming an LLC in South Dakota?
The official LLC formation document in South Dakota is the Artilces of Organization. You may file this online or by mail and it requires a filing fee of $150.
4. How do I know if the business name is available to use in South Dakota?
You may contact the South Dakota SOS office to request a name availability check. Further, you may search your preferred names on the SD business filings page and see if they are occupied by another business or not.