Under Armour offers great deals on quality fitness gear. And if you are serving in the U.S., then the Under Armour military discount can help you save on many qualifying items.
To help you save on your favorite items, this guide shares everything you should know about the Under Armour first responder discount and military discounts.
Under Armour Military Discount Policy
Under Armour offers a flat 20% off to all eligible military members and first responders of the U.S. You can avail of this discount only on select products. Also, register and verify your military status before your purchase.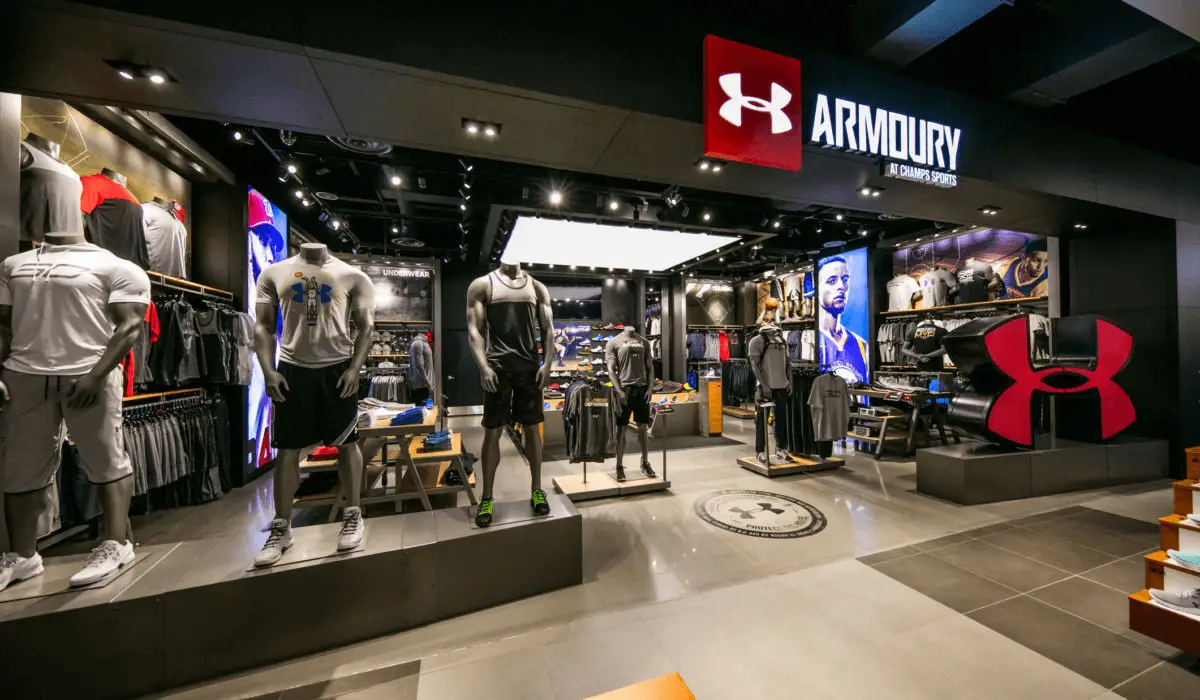 Under Armour Military Discount

Discount Rate

20%

Where to Claim?

Online & In-store

Contact Number

1888 727 6687

Official Website

Under Armour
Who is Eligible for the Military Discount?
All verified military members and first responders are eligible for the 20% Under Armour military discount. Military personnel includes all active duty members, veterans, retirees, as well as spouses and family members.
The same discount is valid for First responders and healthcare workers; i.e., doctors, nurses, teachers, active police, firefighters, and EMTs.
How To Register For Your Military Discount?
Under Armour has partnered with ID.me, to facilitate discounts to qualifying military shoppers. This is where you'll have to prove your identity to claim your military discount at Under Armour.
They'll verify your details to approve your military status. Now, you just have to verify your ID.me profile on your underarmour.com account.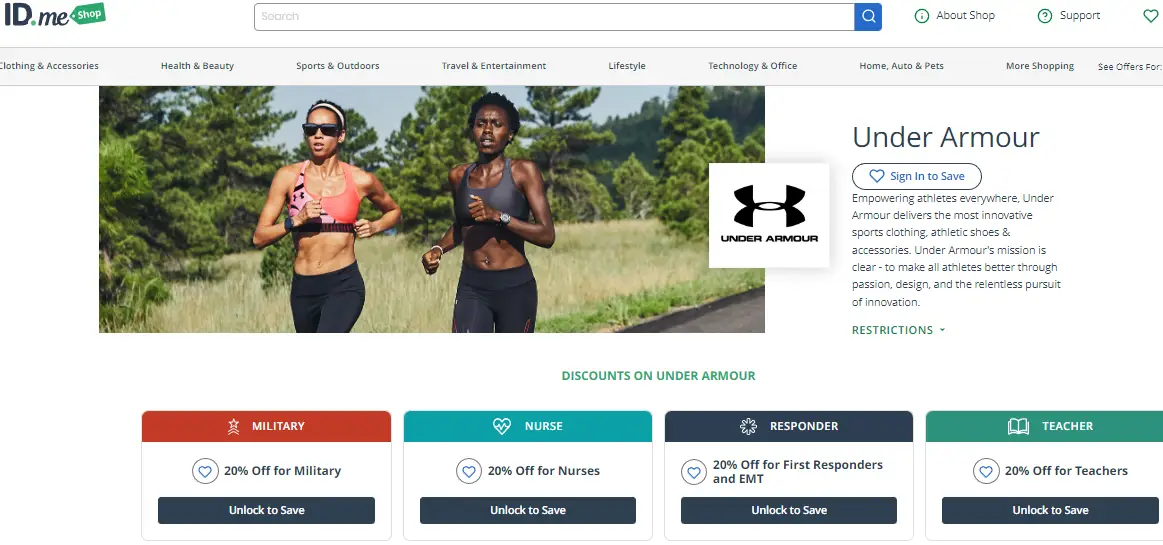 Alternatively, you may browse the ID.me marketplace for discounts. They have sorted out offers for many stores including Under Armour.
Can I Use the Discount Online?
Yes, you can claim the Under Armour military discount online on UA.com and UA mobile app. You just have to verify your eligibility with ID.me by ticking the "Military and First Responder Discount" box at the checkout menu. You'll get 20% off your entire cart value of qualifying items.
How to Claim Your Discount In-store?
Once you've verified your military status on ID.me, you may use the discount at any Under Armour brand store or factory house store. Let the cashier know that you are looking for a military discount and show them your valid ID.
Feel free to ask the store associate for any queries or issues with using your benefit.
Ineligible Items For UA Military Discount
Most regular-priced items can be purchased using the Under Armour military discount. But there are some exclusions. You won't be able to use other promotional codes with this discount. Also, certain products are marked excluded including select footwear and gift card purchases.
Can I Use the Discount for My Friends?
No, the Under Armour military discount is only limited to eligible military personnel and family members. You cannot use it for your friends and any fraudulent use may result in revoked access to the 20% discount.
Frequently Asked Questions
1. Does signing up with ID.me will give you newsletter and promo offers via email?
It won't automatically sign you up for any promotions or newsletters. You may find promo offers from different stores and promo offers on ID.me
2. Are military spouses eligible for the discount?
Yes, military spouses and family members can also use 20% off while shopping at Under Armour.
3. What is Under Armour Veteran discount?
UA offers 20% off to all military members including veterans, retirees, and their family members.
4. What should I do if I have trouble veryfing with ID.me?
ID.me is available for accpunt veification for 24 hours. Just visit their help page or drop an email at [email protected].
What Other Stores Offer Military Discounts?
If you're looking for an alternative to Under Armour, there are quite a few brands that offer military discounts. We suggest you now miss out on the military and veteran's discount policy at the following sports goods retailers.
To Conclude,
Now you know all the eligible members for the 20% Under Armour military discount. The discount is applicable on most regular-priced items at the store as well as online. You just have to verify your military or first responder status through ID.me.