Urban Outfitters has remained a popular fashion store among American teens. Many shoppers are confused about the Urban Outfitters student discount in the U.S. But no worries as this guide covers everything about UO student discounts in the U.S. and U.K.
We will explain how to verify as a student and shop online and in-store when shopping from Urban Outfitters.
Urban Outfitters Student Discount
When it comes to the U.S., the Urban Outfitters student discount is only available to in-store shoppers at participating locations. They offer 10% off to students upon successful verification. The brand doesn't offer online student discounts in the U.S.
On the other hand, UK students can claim the discount online as well as in-store.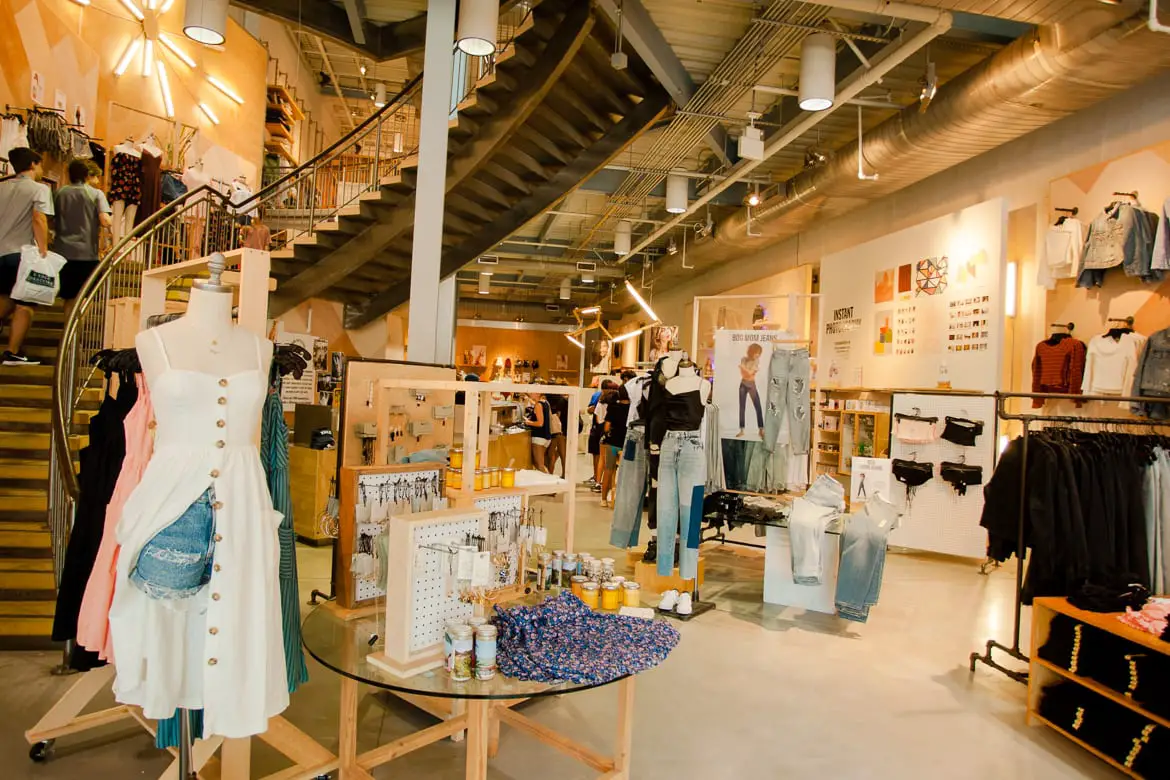 Urban Outfitters Student Discount

Discount Rate

10%

Where to Claim?

UK - Online & Participating Stores
US - Participating Stores


US Contact Page

Contact us

UK Online Verification

UNiDAYS - Urban Outfitters
How to Get the Urban Outfitters Student Discount?
Well if you are a US student, it is best to check with your local UO stores. Use the store locator to find and contact your nearby locations. The cashier will need your student ID so that they can verify your eligibility for the discount.
UK students can either use their student ID at participating locations or sign up with UNiDAYS to claim the discount online. After successful verification, you'll get an exclusive 10% discount code to use at the checkout.
Note that you cannot combine your Urban Outfitters student discount with any other promotion.
Other Ways to Save At Urban Outfitters
For US students shopping online, there are a few alternative ways to save on your favorite UO fashion apparel, beauty, and other products. At the moment, New Reward Members can get 10% off on the entire online purchase. The offer is valid for a limited time after signing up.
Besides that, you can enjoy free shipping on orders over $75. So do make a list of necessary items to make use of this benefit. The online store also offers limited-time promotions on certain items; including percentage off, dollar off, and bulk purchase discounts.
Note that prices, promotions, styles, and availability of items may vary from store to store and online.
Frequently Asked Questions
1. Do Urban Outfitters offer student discounts online?
Only UK students can get discounts when shopping online from Urban Outfitters. US students may check with participating stores that offer student discounts.
2. How can I verify online as a student?
UK students can verify their student status online by signing up with UNiDAYS and using the 10% discount code at the checkout.
3. Can I use my student discount with other UO promotions?
No, you cannot combine your student discount with other promotions available on the website.
4. Do all stores offer student discounts?
No, only student discounts are limited to select Urban Outfitters locations only. So do check in with your nearby store.
Alternative Fashion Stores for Student Discounts
As a student, there are a few other fashion stores that can help you fill up your wardrobe without spending a lot. We suggest checking the student discounts at the following brands.
Aritzia
Gap
Banana Republic
Conclusion
All in all, US students can get 10% off at participating UO stores but there is no way to get the discount online. UK students just have to verify with UNiDAYS to receive a 10% discount code. For additional questions about Urban Outfitters student discount, you can contact them here.