Allegiant Air offers convenient and affordable travel across various destinations. If you are a military member wondering about Allegiant military discounts on tickets and other services, we have all the details covered in this guide.
Check out the amazing military benefits and how to qualify for them when traveling with Allegiant Airlines.
Allegiant Military Discount Policy
Allegiant Air aims to provide affordable and convenient flights available to all passengers, so there is no special Allegiant military discount that can save you on ticket prices. However, they do provide some free benefits for the US military, veterans, and their family members.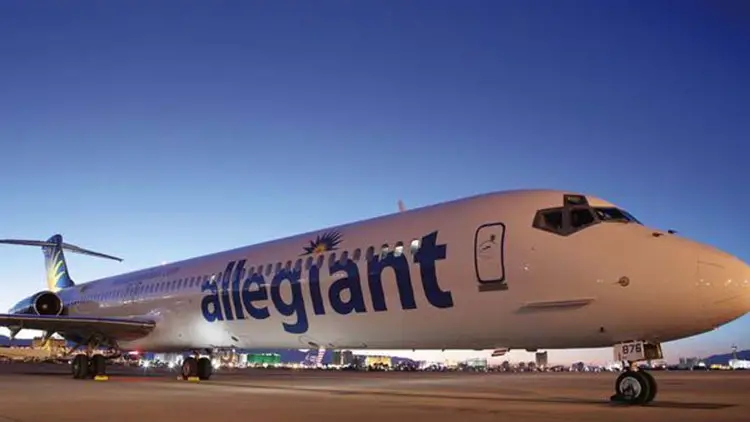 What Benefits Do Military Flyers Get At Allegiant?
While there are no ticket discounts for the US military, the Allegiant Honors program lists some amazing free benefits for those serving the nation and their family members.
Military flyers get up to two free checked baggage. Each should weigh below 100 lbs.
You won't have to pay extra for oversize checked baggage. Maximum 115 linear inches (height + width + length).
Carry one bag and one personal item within size limits.
You can board early and print boarding passes for free at the airport.
Qualifying service members can also bring one pet in the cabin.
Remember that, family members must travel with qualifying military travelers on the same itinerary to qualify for the above benefits.
Who Is Eligible for These Benefits?
The exclusive benefits are available to the active, reserve duty, and military veterans of all seven branches of the U.S. armed forces. You would only need a valid identification of your service in any of the following branches.
U.S. Army
Navy
Marine Corps.
Air Force
Coast Guard
Public Health Service Commissioned Corps.
National Oceanic and Atmospheric Administration's Officer Corps.
What Documents Should I Carry?
When traveling on an Allegiant itinerary, Military individuals and their family members must have one of the following government IDs to qualify for the free benefits of the Allegiant Honors program.
Veteran ID card
Department of Defence CAC (Common Access Card)
Uniformed Services ID Card
Driver's license with a veteran designation during check-in.
DD Form 214
DD Form 2
DD Form 2765
DD Form 1173-1 (dependents only if traveling with military honoree)
How to Claim Military Benefits At Allegiant Air?
It's easy. A ticket agent will verify your military ID and include any free benefit you need for your itinerary. Upon successful verification, you may reserve bags, print a free boarding pass, bring your pet to the cabin, and much more.
If you have already paid for something that qualifies for a military waiver, then first get your military ID verified at the airport, and then contact the Allegiant support team to get an equivalent credit amount back.
Frequently Asked Questions
1. What if I want to cancel the flight due to change in orders?
Allegiant does not charge flight change or cancelation fees to active and reserve military members due to a change in orders. For any change or cancellation to your flight reservation, you must contact customer care.
2. Do military families qualify for free Allegiant Air benefits?
Yes, but military spouses and dependents must travel on the same itinerary with the qualifying military member.
3. Do Allegiant offer early boarding to U.S. military?
Yes, military members with their families may board together early when called by the Allegiant flight crew.
4. What If I have already paid for an item that qualifies for a military waiver?
If you have already paid for something that qualifies for a military waiver, verify your ID at the airport and then contact their call center to get your refund.
Other Travel Options for Military Members
Many travel agencies offer discounts and free benefits to military travelers. If you're looking for the best ticket price and other military waivers, you may check for military benefits at the following airlines as well.
Delta
American Airlines
Amtrak
Southwest
Conclusion
The airline doesn't have an Allegiant military discount policy for savings on tickets. Instead, they honor military people and their families with a number of free services mentioned above.
Just follow the list of documents you may need for verification to enjoy your exclusive benefits.