California registered agent is a medium for communication between the business and the government. To form your business legally, you would need a registered agent but how to appoint one legally? Nevertheless, This guide will help all businesses in California to understand the need for a registered agent and the legal requirements around the whole process of appointing a CA registered agent easily.
What does a California Registered Agent do?

A California registered agent will communicate with the government on behalf of the business and accept the service of process and all other legal documents. You can choose a registered agent service or appoint an individual who is a 1505 registered agent. In any case, any California business must appoint a registered agent as he/she will be your business representative throughout the whole formation process.
Why is it Mandatory to Assign A Registered Agent?
Forming an LLC/corporation in California will mandatorily require you to appoint an agent registered with the 1505 code. Unable to follow this could lead the business to pay penalties. A California registered agent will help you to process all legal documents and handle the service of process in any lawsuits. This is "maintaining a registered agent" which will also keep you in good standing with the California secretary of state.
You should also ensure that your registered agent is valid at all times. You must always keep your agent's information up to date. If you wish to change your registered agent, you will have to file the statement of information for $20. Failing to do so may lead to losing your registered agent non-compliant with the state.
Can I Be My Own Registered Agent in California?
Yes, you can be your own registered agent. As an owner, you are also free to choose any employee, friend, or family member to be your agent. As long as they fulfill a few requirements like being over the age of 18 and having a street address in the state of California. Generally, businesses prefer to hire a registered agent. It lifts off the risks that come with it.
You have to be physically available during business hours
The registered agent address records should be public
You can only conduct your business in California
Can my Business Entity be its own Registered Agent?
No, your business can not be its own registered agent in the state of California. On the other hand, a business that is currently authorized to conduct a business and is in good standing on the SOS records can be your registered agent. You can find a list of legally registered agents on the secretary of state's website. You must also note that approval is a must before designating any registered agent.
What is Expected from the Agent?
When you hire a California registered agent, you can expect them to provide some specific services to your business that can be:
They help you with the service of process for all lawsuits.
They will handle all your business emails.
An agent will remind you about every compliance.
The agent will prepare and submit all business filings.
They will protect and maintain your business reputation.
They will maintain a California mailing address
Who Can Be My CA Registered Agent?
As an owner, you have the freedom to choose anyone as your registered agent. It can be you, your family member, your friend, or even an employee from your business. Apart from these options, you can also look for companies providing registered agent services and hire them. Nevertheless, the registered agent must follow the set rules and abide by them.
Rules to Appoint a Registered Agent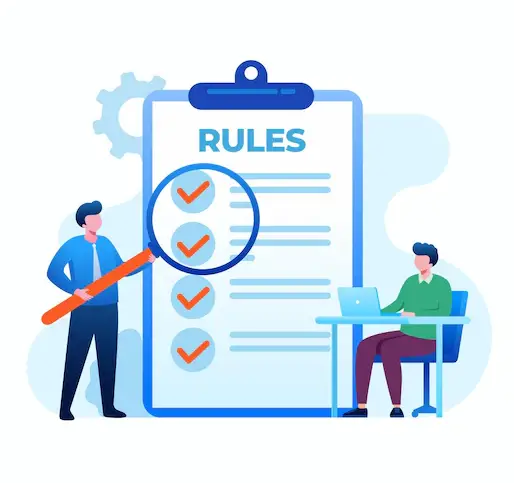 You must understand the legal requirements to appoint a registered agent. However, failing to appoint a valid agent will lead to a penalty. Here is what you should consider before appointing a California registered agent.
The agent should be over the age of 18.
He/she should be a resident of California.
The individual must have a street address in California
The California Articles of Organization should mention the agent's name and address.
How to Appoint a Registered Agent in California?
You will have to appoint your California registered agent before filing the articles of the organization. Although you will officially appoint the registered agent while filing the article of organization. There are two ways to process the appointment.
1. Appoint the registered agent online
While forming your LLC/corporation, you would need to file the articles of organization with the secretary of state. You can process this application online on the SOS website for $70. In the form under article 3, you must type in your agent's name and address and submit it. This will officially see you appoint your CA registered agent.

2. Appoint the registered agent through mail
To appoint your registered agent through the mail, you will need to download the articles of the organization. It will be available on the California SOS website. It will charge you $70 and an additional $15 to file it through the mail. While you fill out the form, you will need to fill in your registered agent's name and address under article 3 "Service of Process" section. You can then simply mail your application to the below address.
1500 11th Street, Sacramento, CA 95814
P.O. Box 944260, Sacramento, CA 94244-2600
Is Consent Necessary to Appoint a Registered Agent?
Yes! Consent is necessary from your registered agent. You must have consent from your agent in a written or electronic form. It will suggest that the person will serve as a registered agent for your business. You must take the consent before filing the articles of the organization. In case of no consent, the registered agent will have the right to end the services at any point in time without any legal obligation.
How To Get A Free Registered Agent?
Registered agent's services don't come cheap, it may cost you around $50 – $300. This would be an expensive option to hire just a registered agent. Therefore we would recommend all new businesses hire California LLC formation services. Many service providers will then waive off the registered agent fee.
How Does it Work?
You can hire companies who provide LLC formation services, they will help you form your California LLC. They will help you with every business filing and compliance. You will have to pay them a service charge along with the $70 filing fee for articles of organization. This indeed will make a great deal overall because they will then waive off the registered agent charge and help you with the same responsibilities and duties.
Frequently Asked Questions
1. What is Service of Process?
A service of process suggests that your registered agent will receive all the legal documents that may include court summons for you or by you to another party.
2. When should I hire a registered agent?
You must hire your registered agent before forming your California LLC/corporation. At the time of filing articles of organization, you can officially appoint your registered agent.
3. What should I do if my registered agent resigns?
You must file the resignation of agent for service of process application with the California SOS. Then you must soon find the replacement and submit the statement of information application.
4. Will my registered agent be liable for any losses?
The registered agent will only be liable for company losses if they fail to notify you of service of process documents which lead to a company loss.
Choose Your Registered Agent Wisely
A proper guide like this should help you with the decision to choose your California registered agent. It is important to be aware of the terms and appointment rules to have a legal agent for your business. This would help you avoid any penalties from the government. Moreover, you will have your registered agent communicating with the government regarding every business filing and compliance while you can focus your time on other important tasks. They will also help you if you wish to form California DBA in the future.