Finding how to name a business in Idaho? Well, be it an LLC or a Corporation, you are required to follow some guidelines before you perform the Idaho business entity search. Now, to help you out, we will explain the process along with what to expect if you do or do not find an available name for your business. Finding a valid legal name would be your base for forming an LLC or Corporation in the state of Idaho.
Why Do Idaho Business Entity Search?
If you are looking to form an LLC or a corporation in Idaho, you must make sure that your business name is unique. It is the base for your further paperwork and registration. For this reason, the Idaho business entity search is important. You will know if your name is available or not. Idaho will not register your business if the name is not unique.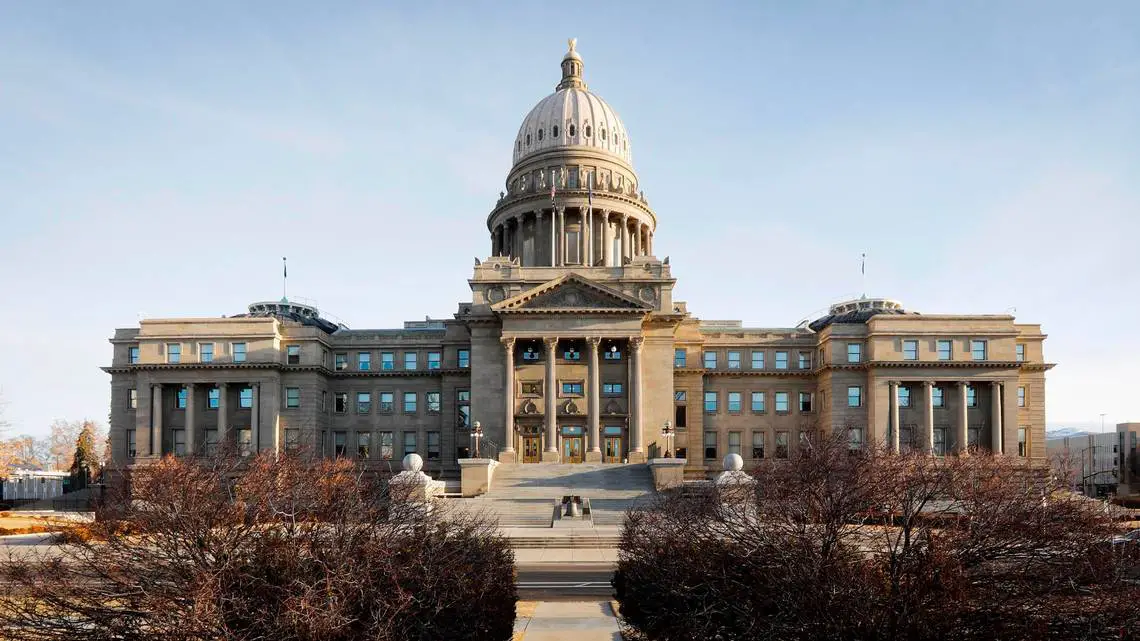 Idaho LLC Naming Guidelines
The Idaho LLC search will require a valid and legal name. To understand how you can think of a legal name, you must follow these guidelines:
Your LLC name should be unique.
The name should include "LLC", "LC", "Limited Liability Company", "Limited Company", etc.
You can not distinguish your business name between upper and smaller cases.
Your LLC name can not suggest that you are a government agency.
If your business is a bank, school or of similar nature, then you would require additional paperwork.
Idaho Corporation Naming Guidelines
This naming guideline is important because, without it, you can not perform the Idaho corporation search. This will ensure that the name you choose will be legal and valid for Idaho.
Your Idaho corporation name should be unique from others.
Your name must end with either of these words "Corporation", "Corp", or "Company."
You must not choose a name that may confuse your business to be a government agency.
Accent marks above the business name will not be recognized.
The state will not see the upper case and lower case as distinction.
Idaho Business Entity Search Technique
The Idaho secretary of state's website allows businesses to search from their database. Their database has all the registered business names. So the search is used for two reasons, one is to check the name availability and another reason is to simply get information on registered companies. You can do your search in either of the ways.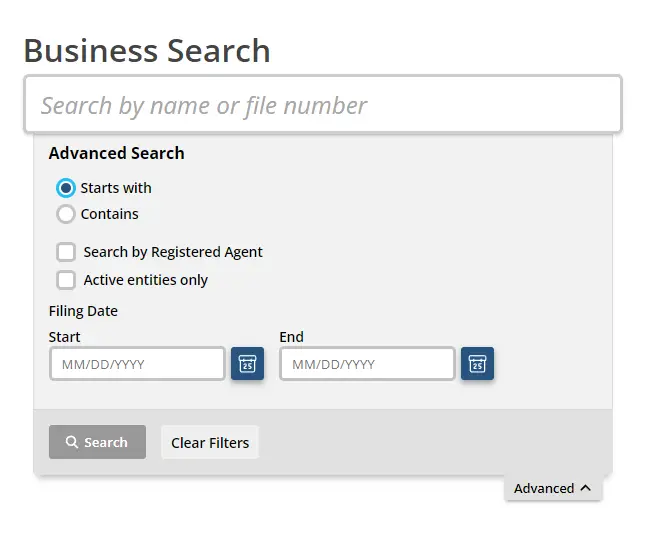 Search by Name: Generally, you search by name when you are looking to check whether your business name exists or not.
Search by File Number: A file number is only available after your business is registered and if you are looking for a specific business then searching by file number would be helpful.
Idaho Business Entity Search Process
The business name search is a process that is important for any business. You should always do the name search from the official Idaho SOS website. Also important to note is what to do after your search. Let us find out.
Think of a business name: You must think of a name that is legal in Idaho. Follow the naming guidelines before choosing a name and then move ahead.
Do the Idaho name search: You can do the Idaho name search on the Idaho secretary of state's website with the business search tool.
Find out the result: If your "search term" is visible on the result page then it means your name is already registered. If not then your name is available. A similar name may also show up when you search your business name.
Reserve your business name: It is optional to reserve your business name. You have to fill out the Idaho business reservation application and submit it to Idaho SOS. You can then reserve the name for 120 days for $40.
Register your business name: If you have found your desired business name, you can register the name with the Idaho secretary of state.
Other Considerations Before Choosing a Name
Before you finalize your name, it wouldn't hurt if you consider a few other things as well. It would be very helpful to your business.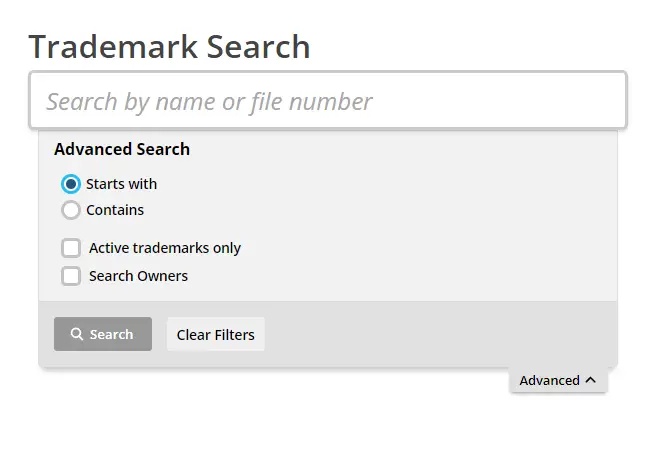 Trademark search: Search your business name for a trademark. It would help you to know whether it would be wise to choose a particular name or not. A trademark on that name or phrase will protect it from other businesses using it. Hence even you shouldn't use it.
Domain name: Having the same domain name as your business name would make it easier for your client to locate you online.
Social media name: Keep your social media name the same as your business name and it would help you to be more visible to your clients.
Frequently Asked Questions
1. What's the cost of reserving a business name in Idaho?
A business name reservation in Idaho costs $20 which will reserve the name for 120 days. For manual processing you'll have to pay additional $20 (a total of $400.
2. How do I trademark a name in Idaho?
You'll have to file an online teademark/service mark application which costs $30 per class.
3. How do I check if a business name is already in use in Idaho?
You need to perform a business name search for your desired names on the Idaho SOS website.
4. Do I need to register a DBA in Idaho?
If you are operationg your business with a name that's different than your ligal name then you must register a DBA with Idaho secretary of state.
Conclusion
We would hope that you can do the Idaho business entity search much more easily. The process is important just like it is important to know what you must do after the search. Along with this, we would also recommend only using the Idaho SOS website to confirm your business name availability.