The International House of Pancakes (IHOP) has many locations across the U.S., serving delicious pancakes and other breakfast delicacies. Now, if you are a military member, the IHOP military discount can get you special discounts on your favorite meals.
We will help you get military discounts and veterans day promotions on your favorite IHOP pancakes and other meals with our guide.
IHOP Military Discount Policy
IHOP restaurants offer continual military discounts of up to 20% on almost all menu items. They also offer free pancakes to military members and veterans on Veteran's Day. IHOP military discounts may vary based on location and you must have a valid military ID to qualify for this offer.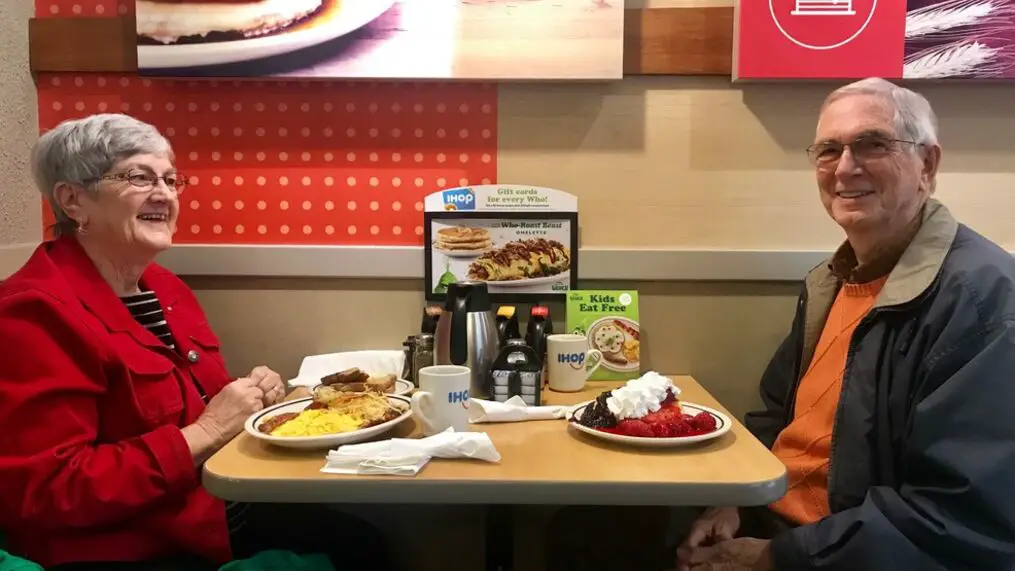 IHOPMilitary Discount

Regular Discount Rate

Up to 20%

Veterans Day Offer

Free Red, Blue & White Pancakes
for qualifying guests

Where to Claim?

At participating IHOP restaurants

How to Contact

Dial your nearest restaurant

Official Website

IHOP
IHOP Veterans Day Free Pancakes Offer
International house of pancakes has an exclusive free pancake veterans day offer for active-duty military, retirees, and veterans. With a military ID, you can enjoy a free pancake at your closest IHOP restaurant on November 11, between 7 a.m. to 7 p.m.
On this day, IHOP serves pancakes in red, white, and blue toppings with red strawberries, white whipped cream, and delicious blueberries for patriotic appreciation. Some locations may offer a pancake combination of eggs, hash browns, and two bacon strips or pork sausage.
As a military serviceman or woman, You may also take your family and friends to IHOP and enjoy special Made-to-order items on Veterans day.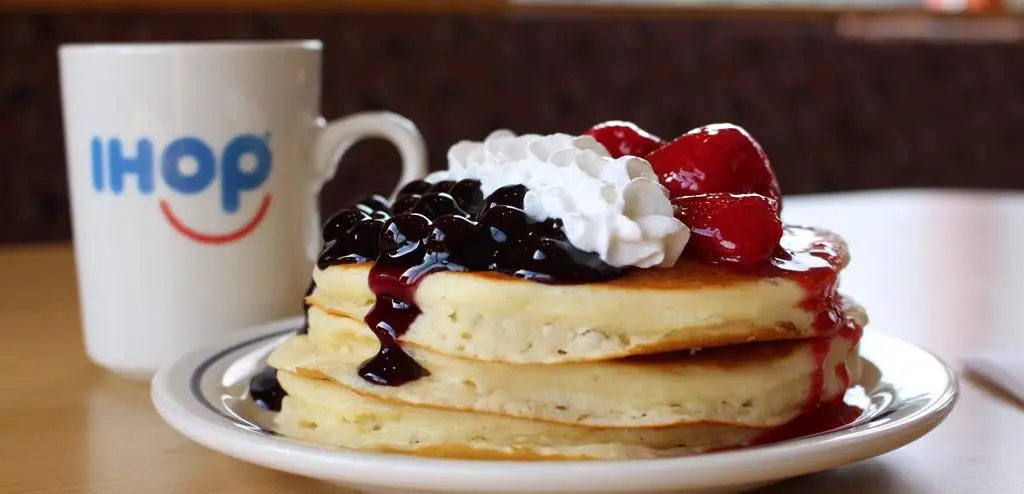 Note: Only participating IHOP restaurants offer Veterans Day promotions, so call ahead of your visit to the local IHOP restaurants and confirm.
How to Claim the Veterans Day Offer?
To get your 20% military discount and a free Red, White & Blue Pancake on veterans day, you just have to show proof of your military service as an active duty member, retired or veteran. You may use any of the following.
US uniformed services ID card
US uniformed services Retired ID card
Current Leave and Earnings Statement
Veterans organization card (American Legion, VFW, etc.)
Your photograph in US military uniform
Military dog tags
Frequently Asked Questions
1. Do all IHOP locations offer military discounts?
No, military discounts are subject to specific IHOP owners discretion and the exact discounts may vary by location,
2. Are my friends and family also eligible for Veterans Day promotion?
Only active-duty and retired military personnel are eligible for discounted Veterans Day meal. Your family and friends will have to pay full price for their food.
3. How do I verify my military/veteran status at IHOP?
You just have to show proof of military service at participating IHOP restaurant.
4. When can I order my free Veterans day pancake?
Military members may order their free pancake or other meals from Veteran Day special menu anytime between 7 a.m. and 7 p.m.
What Other Restaurants Offer Military Discounts?
There are a few other food businesses that offer military discounts and veteran day promotions. So if you are planning to eat out with your family, we recommend checking out the military discount policy of the following food chains.
Conclusion
To honor the hardships of U.S. military members, the IHOP military discount offers special prices on all menu items as well as free Pancake Veterans day promotions.
Also remember, the Veterans day promotions can only be used by qualifying guests at participating IHOP restaurants. Family and friends have to pay full price.