It is mandatory to appoint a public figure that represents your LLC/corporation in the state. Illinois SOS states that every formal business must appoint an Illinois registered agent. The state ensures that they have a reliable source to contact the business. Once the registered agent is appointed and registered, the state can easily communicate with business entities. Let's dive deep into how you can appoint a responsible and suitable candidate for the position.
What does an Illinois Registered Agent Do?
To accept the service of process on behalf of the business, an Illinois registered agent is appointed. The agents look after every legal document and official paperwork of the LLC/corporation. They are the ones who are responsible to receive every notice from the government and lawsuits. Illinois LLC/corporation must appoint a registered agent who is able to represent the business while maintaining its reputation. They look after all the communication between state and business members.
Why is it Mandatory to Assign IL Registered Agent?
Every formal business by law needs to assign a registered agent. Those businesses who are unable to follow this rule might have to pay penalties in the future. They could face consequences and the LLC/corporation may end up dissolving. An Illinois registered agent handles legal notices and official mail that the business gets. They respond to legal emails on time which is the main reason for appointing an agent.
Ensure that the registered agent is available during business hours and business days. They cost around $50 to $300 per year. Once you file your business in state records along with your desired name, the SOS will state your LLC/corporation's existence. It is necessary to register your business with the state.
Can I be my own Registered Agent in Illinois? 
Yes, you can be a registered agent of your own business in IL. You can also appoint your friend, family, or a third party as a registered agent. When you become your registered agent, you understand how members of your business work. Although it sounds like a good idea, it certainly has some setbacks.
You cannot expand your business out of the state
A timely response to all legal notices and official lawsuit services is required
Available during all business hours and address should be public
You have to be available physically to notify the legal work of your business
What is Expected from an Agent?
An Illinois registered agent is a point of contact between the state and the Illinois SOS. While hiring a registered agent, you expect them to provide services for your business. Their roles and responsibilities are totally dedicated to the company. They are as follows:
Notify you when legal notices arrive at the company
Handle all the official services of the business
Maintain the arrangements in case of business expansion & manage Illinois DBA
Remind the owner about every compliance
Make sure that they respond to every lawsuit mail
Avoid disputes amongst members of the LLC/corporation
Who can be my Registered Agent?
As an owner of your LLC/corporation, you have an option to choose anyone for the position of registered agent. You have the freedom to choose anyone who is trustworthy for the position. They could be anyone from your friends and family or even a third-party candidate. You can even search for an existing registered agent by performing an Illinois business entity search online.
Rules To Appoint IL Agent
You must know the legal requirements of the state when you appoint a candidate as an Illinois registered agent. They should be able to procure all the responsibilities of the business and maintain the status of your LLC/corporation in Illinois.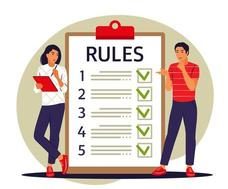 Necessarily have a street address and a state resident of Illinois
He/she should certainly be able to maintain a registered office address
Should be available physically in the company to accept legal documents
SOS should be able to contact the registered agent on behalf of the business
The details of an agent must fill out in the articles of organization
How to Appoint a Registered Agent?
To complete the articles of organization, you need to appoint a registered agent.  For corporations, you have to fill out articles of incorporation which is similar to the organization form. You can fill out the form online or by mail.
1. Online: When you visit the SOS site, you certainly will be able to search for the articles of the organization to fill up and register your agent. You can fill out the LLC form online by filling a $125 fee to the Illinois SOS. Every detail of your registered agent has to fill out in the form.
2. By Mail: When you visit the SOS site, you will be able to download the form and fill it out. You have to pay a $150 filing fee to register the registered agent with the state for your LLC/corporation. The details have to fill on page number 1, section 4.

Do I Need the Consent of an Agent?
Yes! it is necessary for you to have the consent of your Illinois registered agent. The candidate appointed for a position must fill written or electronic consent form.  A consent form helps a business for future reference. Although it is not necessary to fill up the consent form, we recommend that you keep it in records. If in case a registered agent decides to end their service, they have to give you prior notice.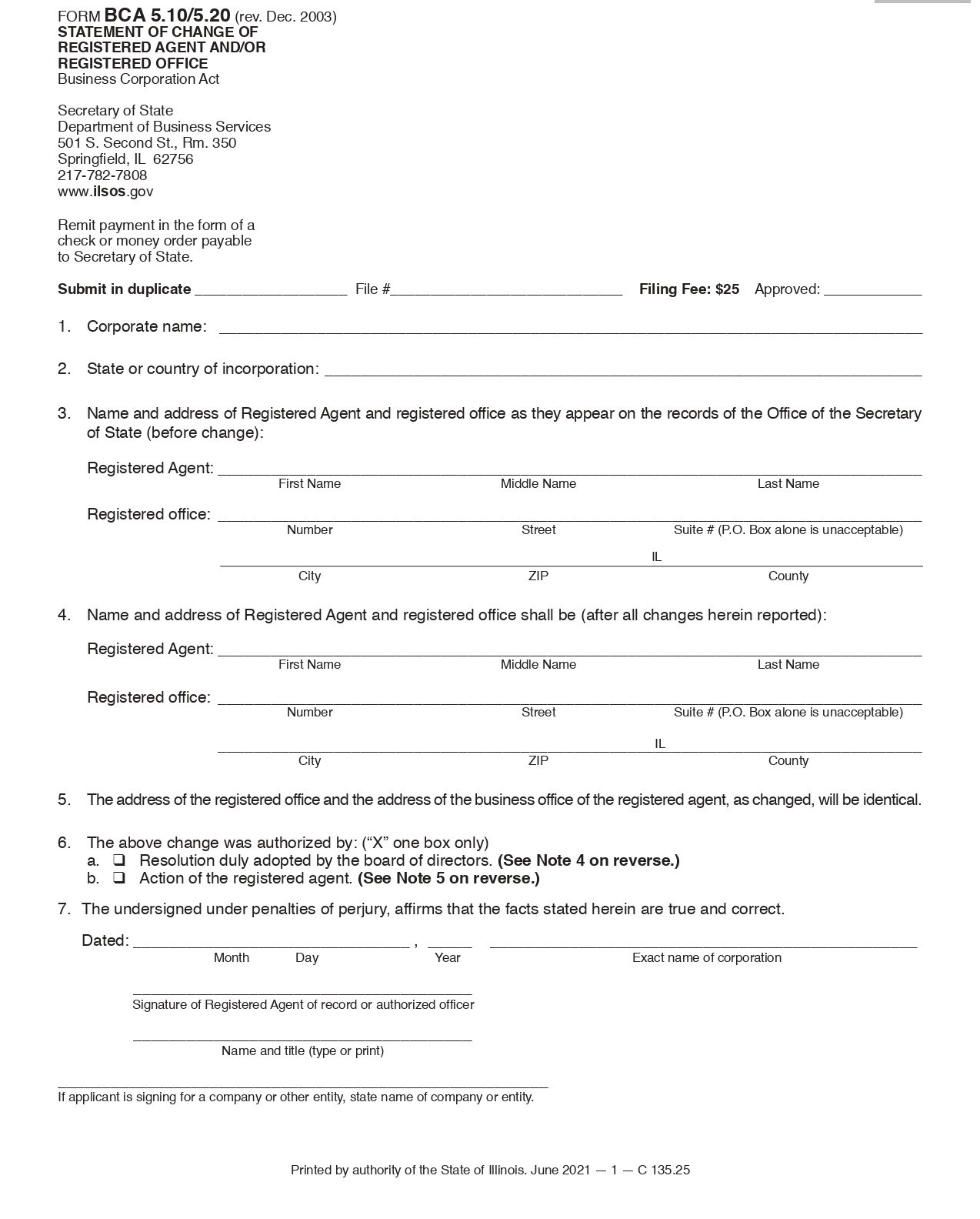 How to get Free Registered Agent?
You can indeed appoint yourself as a registered agent which will cost you nothing. But, certainly, there are many LLC services that cost you once and handle all the business ongoings. You can register your business with such services and they will appoint a registered agent for your LLC/corporation.
How Does it Work?
You have to pay some fixed amount to the LLC services. In return, they will keep the track of businesses' legal documents. They will look after a business's article of organization and other official documents. Once they have major things on their plate, they will appoint a responsible candidate for the position of registered agent. You can file your LLC in Illinois by going through the complete guide and with the help of a registered agent.
Frequently Asked Questions
1. Can I change my Illinois registered agent?
You have to file a statement of change of registered agent form with Illinois SOS and then you will be able to change it.
2. Can I use business registered office address for all filings?
Yes, absolutely you can use your registered office address for all your business filings in the state.
3. How can I search for Illinois registered agent?
You have to conduct an Illinois business entity search and then type in the company's name then you will get the name of the registered agent and the registered office address.
4. Can I resign from the position of registered agent in IL?
Yes, you only have to fill change of registered agent form and submit it to Illinois SOS. You can appoint anyone in place of you as a registered agent.