Naming your new start-up in Iowa isn't as easy as it may seem. Especially if you are planning to register your business, then there is no option other than performing an Iowa business entity search. Your name should be available and valid to use in the state. We will help you find the best name for your business that also complies with the Iowa naming rules.
Why Do Iowa Business Entity Search?
By Law, any business in Iowa isn't allowed to use a name that's similar to another business. Iowa Secretary of State keeps a record of all registered businesses and their necessary details. These details are available in public records on the SOS website's business search page. Thus, doing an Iowa business entity search will help you find a unique name that's not occupied by any other business in the state. You may fail to register your business if the name you provide is similar to another registered entity.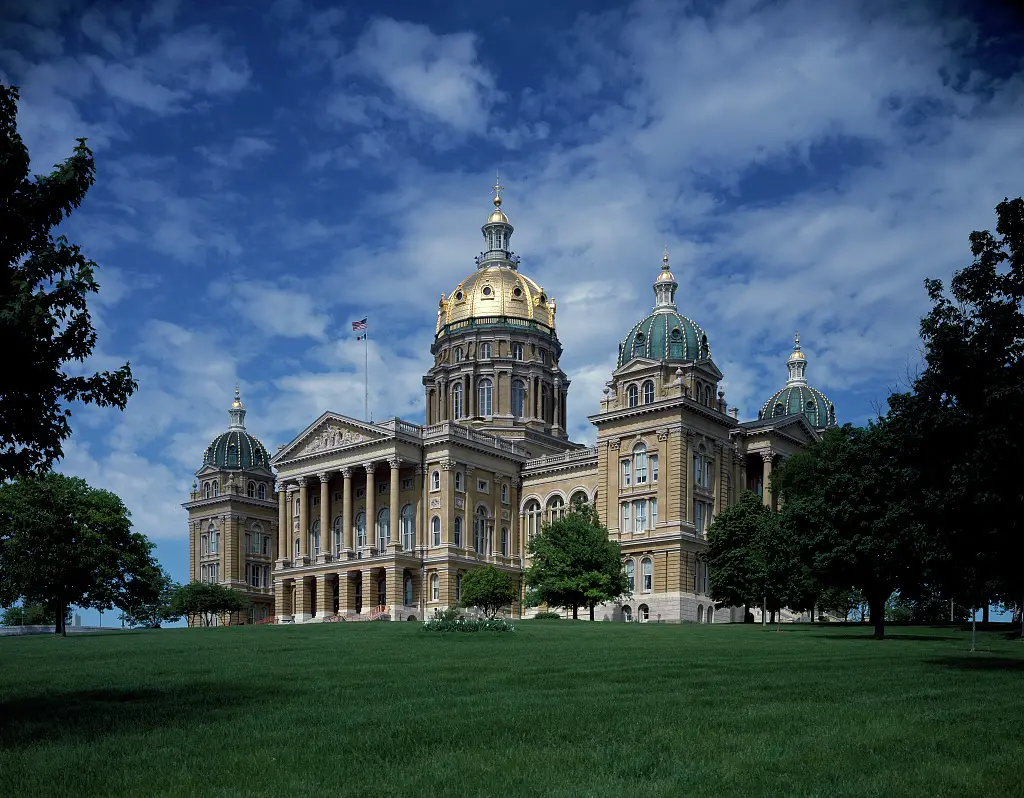 Iowa LLC Naming Rules
To name your LLC business, you need to be aware of the following LLC naming rules before doing an Iowa LLC search.
You'll have to choose a name that's distinguishable from any existing business in Iowa. This includes all types of businesses (other LLCs, corporations, Co-ops, and partnerships0.
Every LLC should have the phrase "limited liability company" or "limited company". You may also choose abbreviations like LLC or LC.
Your name shouldn't have words that suggest that the LLC is a state or federal government agency. (words like FBI, Iowa Police, State Department, etc.)
Use of any word related to Bank, Attorney, Insurance, and University will require special permission from the Iowa SOS and a licensed individual.
Iowa Corporation Naming Rules
If you want to name a corporation, then the following rulebook will make it easy for you to do an Iowa corporation search.
You need to choose a name that's distinguishable from any registered business in the state. Whether it's another corporation, LLC, Co-op, or limited partnership.
The name you select has to have either of the following items in its short forms. – corporation, company, incorporated.
You aren't allowed to use words that suggest that the corporation is a state or federal government agency.
You'll need additional paperwork and a licensed person in the field to use words related to "Bank, university, Insurance, Attorney"
Methods For Iowa Business Entity Search
The Iowa SOS business entity search page consists of all information about registered businesses in the state. You can search for various businesses in the following ways.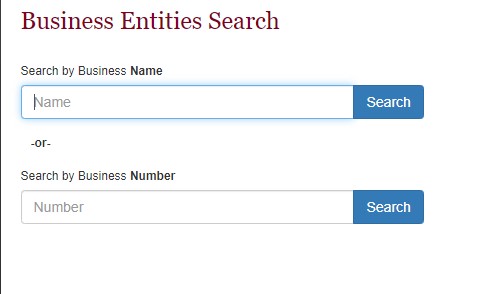 1. Search the Business Name – You can do a business name availability check by searching your preferred names. You may also search registered businesses (like – Jack In The Box) and know details such as – office address, business number, registered agent info., and status (whether the business is active or inactive).
2. Search Business Number – All registered entity in Iowa has a unique business number allotted during business formation. You'll also get this number after your business registration. Searching this number will give you a single result of the business linked to it.
How To Run An Iowa Business Entity Search
Now that you know all the necessary rules for naming your Iowa business, let us help you find a perfect name. You'll have to do a name availability check on the Iowa SOS website.
1. List business names – First, it's wise to make a list of names that you would like to use for your business.
2. Search the names –  Once the list is ready, search all names one by one on the Iowa Secretary of State business entity search webpage.
3. Review the result – If a name search shows an active business with the same  (or similar name) then, that name should be avoided. Look for other names that are not used by an active business.
4. Reserve your name (optional) – If you are ready with the perfect name but need more time to gather the necessary documents for business registration, then is advisable to reserve it instantly. Simply, file a name reservation application to the Iowa SOS.  Your name will be reserved for 120 days with a $10 application filing fee.
5. Register the name – No need to reserve the name if you're ready to register your business. Once you file formation documents and Iowa SOS approves it, the name becomes yours.
Other Considerations Before Finalizing A Name
There are a few more key points you should know before proceeding with business registration.
1. Trademark search: You have to make certain that your preferred name doesn't have a registered trademark in Iowa. Infringing someone's trademark can have financial penalties. For this, simply perform an Iowa trademark search.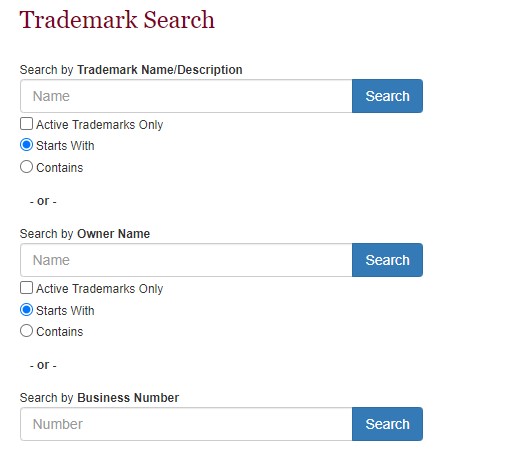 2. Domain name: You'll also need a domain name for your online website. A domain name has to be similar to your brand name so that customers can find you easily. So, it's wise that you check if a similar domain name is available. If it is, buy it to prevent others from using it.
3. Social media: You may also want to use certain social media platforms for your business. Any platform you want to use shouldn't have verified accounts with the same name as your business.
Frequently Asked Questions
1. How do I file a trademark in Iowa?
You can easily file a trademark on the Iowa SOS site. It costs a filing fee of $10 per class.
2. What's the cost of reserving a business name in Iowa?
A business name reservation in Iowa costs $10 filing fee and it'll hold the name for 120 days.
3. Do I need to file a trading name in Iowa?
If you're conducting your biusiness with a name that's different to your legal registered name then it's important to file a trade name with the Iowa SOS.
4. How do I check for business name availability in Iowa?
You may contact the Iowa business services at 515-281-5204 and request a name availability check. Online, you need to do a name search on the Iowa SOS business search page.