All businesses in the state of Michigan must have a registered agent by law. Your registered agent receives all the necessary, official documents from the State of Michigan. A Michigan registered agent acts as a medium between the government and your business. So, how to choose a registered in Michigan? Here is what you need to know.
What is a Michigan Registered Agent?
A Michigan registered agent accepts all official documents from the government on your behalf. He/she acts as a channel between your company and the government. Your registered agent will directly communicate with MI LARA (Michigan Department of Licensing and Regulatory Affairs). They are also responsible to accept the service of process in case there is any legal action against or for you.
Why is it Mandatory to Appoint A Registered Agent?
When creating an LLC in Michigan, you must designate a registered agent. Your business will face charges if you don't have a current registered agent. A Michigan registered agent helps you to maintain and work on all legal notices and documents. Ultimately, your LLC can be formed legally only with the help of a registered agent in Michigan.
Can I Be My Own Registered Agent in Michigan?
Yes, you do have the option of being your own registered agent. As an owner, you are free to choose your registered agent. Usually, many owners go with the option to hire a professional registered agent. This lifts off the risks from them, which can be:
Being a registered agent, your record should be public.
You must be available at the office during business hours at all times.
You can only conduct your business in the state of Michigan.
What is Expected from the Registered Agent?
Hiring a Michigan registered agent can assist your company in the following ways:
Your registered agent will assist you with all legal services and processes.

The agent will look after all the business emails.

They will remind you of annual reports, filings, and compliance.

They will prepare and submits all the filings and documents.

The agent will also maintain your Michigan mailing address.
Who Can Be my Michigan Registered Agent?
You have complete control over choosing your registered agent. The owner is free to appoint an employee, a friend, a family member, or even a business as their Michigan registered agent must comply with the existing rules and standards.
Rules to Appoint a Registered Agent
When selecting a registered agent, you must know all the details and legal conditions. If you fail to meet these requirements or you do not appoint a valid agent this will lead to fines. Do not forget this at the time of choosing your Michigan-registered agent.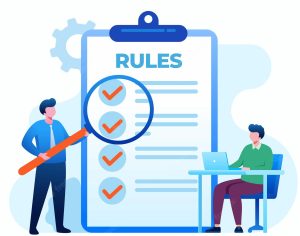 The registered agent should be over 18.

He/she must be a Michigan resident.

The agent should have a Michigan house address.

The agent's name, address, and other contact details should be in the Michigan articles of organization.

 
How to Appoint a Registered Agent in Michigan?
You can appoint a registered agent via mail, online or in-person by filing articles of organization with the secretary of state. Here is how you can appoint your registered agent.
1. Appoint a Registered Agent Online: The MI LARA allows you to form an LLC online for $50. Your registered agent name and contact information should be included in the Article IV form. Doing this step will get you a Michigan-registered agent. 
2. Appoint a Registered Agent by Mail: Get the Articles of Organization, fill out the appropriate information, and mail a hard copy to the Michigan LARA. You will have to submit the information of your agent at the bottom of page number 1. After filling out the form you have to submit your application by mail at the address below.
Mail Address:
Michigan Department of Licensing and Regulatory Affairs Corporations (MI LARA),
Securities & Commercial Licensing Bureau Corporations Division
P.O. Box 30054


Lansing, MI 48909
3. Appoint a Registered Agent in Person: There is also a third way to appoint and select a registered agent to fill out the form given above with all the details to appoint a registered agent and submit the final application in person to the address down below. 
In-Person:
State of Michigan Department of Licensing and Regulatory Affairs
Corporations Division


2501 Woodlake Cir, Okemos, MI 48864.

Note: There is an option where you can change your Michigan registered agent by filing a form with MI LARA if you are facing some issues. 
Do I Need the Consent of My Registered Agent?
Yes, you certainly need to have to get the consent of the registered agent that you choose. You must obtain a written or electronic consent letter from your agent. It will indicate that the person you select will serve as the registered agent for your business. Additionally, If the registered agent does not approve, the agent will be free to terminate the service at any time. 
How Do I Get a Free Registered Agent?
A registered agent fee will be around $50 to $300. This depends on the agent and the service providers. This small expense is worthwhile once you realize how much time you can save. We would also recommend you hire a professional Michigan LLC formation service provider. This basically takes care of all the services needed to form a Michigan LLC. Therefore some service providers throw in the registered agent service for free.
How does it work?
The best thing to do is to hire a company that will provide you with LLC formation services. They will assist you with all of your business paperwork and compliance needs. You just need to pay them a necessary charge of $50 for a filing fee of Articles of Organization. This is a wonderful deal in the long run. Because they will eliminate the agent fee and assist you with other tasks and activities.
Frequently Asked Questions
1. What is the purpose of a registered agent service?
Registered agent service for a business is that it undertakes to accept all the legal documents and notices on behalf of an LLC/Corporation.
2. Is the registered agent the same as the business owner?
No. A registered agent can also be a business owner, although a registered agent is someone from outside and not always a business owner.
3. Will my registered agent be held accountable in the event of a loss?
Only if the registered agent fails to notify you of any important notices or legal paperwork and for that, the company suffers a loss then they will be held liable.
4. If my registered agent leaves, what should I do?
You must find a replacement as soon as possible and apply for a change of registered agent.
Choose Your Registered Agent Wisely
A detailed resource such as this should assist you in selecting an appropriate Michigan-registered agent. To have a legal agent in your firm, you must know the ongoing conditions and regulations. Having a registered agent will also avoid any government penalties. Furthermore, your registered agent will be in sync with the government on all the business filings and records, allowing you freedom from it. This not only includes LLCs but also a corporation, DBAs, etc.