If you're looking to form a new business in Montana, then one of the most important steps is selecting a name for your business. Your name should be valid according to Montana laws and available to use in the state. That's why you need to conduct a Montana business entity search and look up existing businesses in the state. Our guide will give you all instructions on doing an MT business search with rules for naming LLCs & Corporations.
Why Do Montana Business Entity Search?
When it comes to naming your business, you must find something unique and distinguishable. The Montana Secretary of State keeps a record of all registered businesses in the state. You can perform a Montana business entity search to access information about existing businesses and also check for name availability. By choosing a similar name, you'll fail to register your business on the very first attempt. Any cost, including formation documents, will go in vain and you'll have to pay for everything again.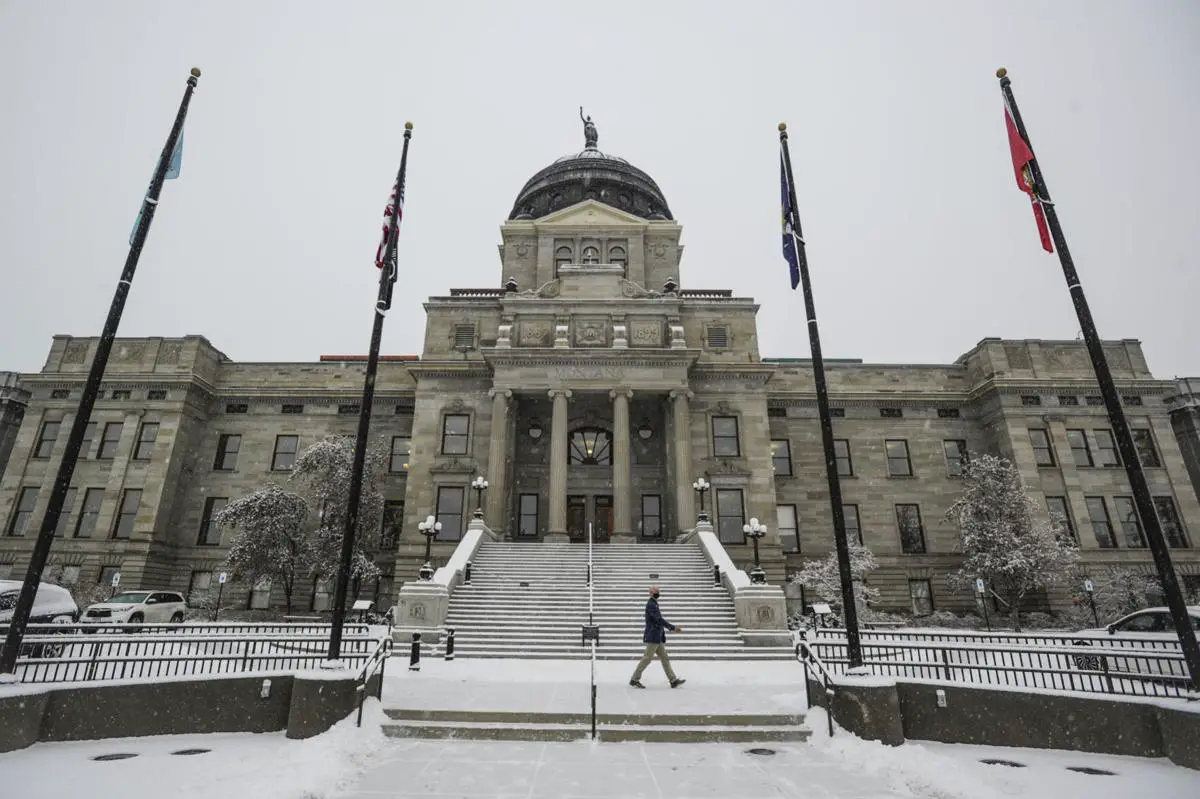 Montana LLC Naming Guidelines
The following rules will make it easy for you to do a Montana LLC search and name your limited liability company.
The name you select must have the phrase limited liability company or limited company. You may also use abbreviations like LLC or LC.
Your LLC name shouldn't have the following words that reflect other types of businesses. – limited partnership, corporation, coop, incorporation, or one of the abbreviations.
You cannot use words (like Montana Police, FBI, State Department, etc.) that reflect that the LLC is a government agency.
You may need additional documentation to use certain restricted words related to bank, attorney, and university along with a licensed individual in that field.
Your LLC name has to be unique from any existing business in the state (including the names of other corporations, coops, incorporations, etc.) including Montana reserved names.
For a more detailed LLC naming guide, you may refer to the Montana state statute.
Montana Corporation Naming Guidelines
The following key rules will make it easy for you to do a Montana corporation search and name your corporation.
Your selected name must have either of the following words or abbreviations. – company, corporation, incorporated or limited.
You must finalize a name that's distinguishable from any existing businesses in the state – including Montana reserved names.
The name shouldn't include words of different business structures. (Such as LLC, limited partnership, or coop,).
Your name and business purpose (that you're gonna mention in the articles of incorporation) shouldn't imply two different types of businesses. For instance – if the purpose is related to a restaurant then the name shouldn't suggest that it's a gym.
For a detailed naming guide for corporations, you may read the Montana state statute.
Montana Business Entity Search Methods
The Montana SOS business search page may give you all the necessary info. about existing businesses with a simple name or filing number search.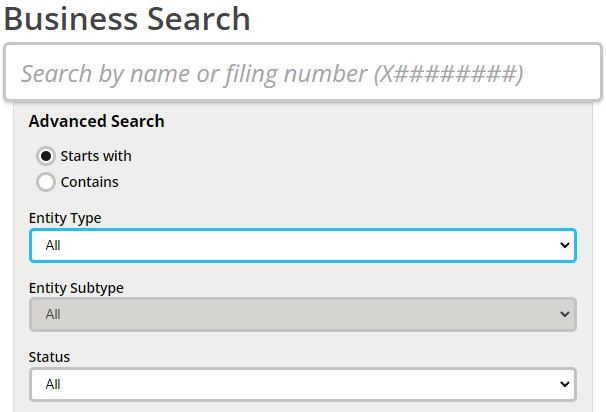 1.  Search a Name – You can perform a Montana name availability check by searching your preferred names. You may also search existing businesses such as – Starbucks to know the details like its mailing address, agent name, status (active/inactive), and filing number.
2. Search the Filing No. – All registered businesses in Montana have a unique filing number and searching it will show you a single result of the business linked to that number. You may also search for your own filing number once your business gets registered.
How To Run A Montana Business Entity Search?
Let's now see how to find a distinguishable name for your business through a name availability check on the MT SOS business search page.
1. List Your Preferred Names – First, list out all the names that you'd like as your business name. Your name availability check will be easier and faster this way.
2. Search the Names –  Once the list is ready, go to the Montana Secretary of State business search page and search all names one by one to find something that's unique.
3. Check Results – You should strictly avoid any names that are occupied by active businesses in the state. Search all names and find something that's not used by any existing entity in the state.
4. Reserve Your Name (optional) – This one isn't mandatory but it's a good option if you aren't yet ready with the necessary documents to register your LLC or corporation. To reserve your name in MT, simply file a name reservation application with the SOS. With a $10 filing fee, this will reserve a name for 120 days.
5. Register Your Business – You don't need to reserve a name if you're ready to register your business with the MT SOS. Once the state approves your corporation or LLC formation, the name becomes officially yours.
Other Considerations Before Finalizing A Name
After you succeed in finding an appropriate unique name, you should keep the following key points in mind. These will help you avoid any problems in the future.
1. Trademark search: Aside from being distinguishable from other businesses, your name must not violet someone else's registered trademark in Montana. Any such mistake could lead you to face financial repercussions. A simple way to avoid this is doing a Montana trademark search for your name.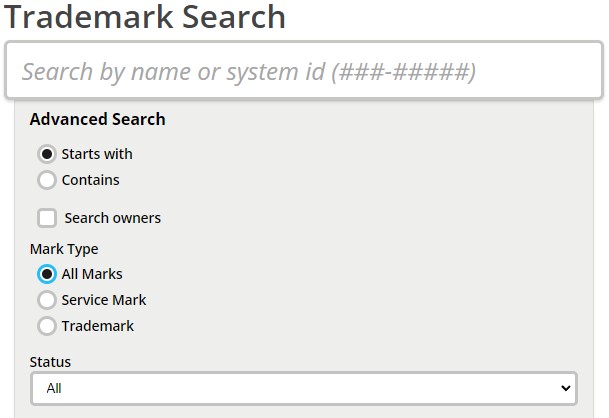 2. Domain name: For good online reachability, it's important to select a domain name that's similar to your business name. This means you need to check if the name is also available to use as a domain. If it's available as a domain, buy it immediately so that others won't use it.
3. Social media: You may also want to use social media platforms like (Twitter, Facebook & Instagram) to improve the online presence of your business. However, your social accounts should also have the same name. So, check whether the same name is available to use on your favourite platforms.
Frequently Asked Questions
1. How can I register a DBA name in Montana?
You need to visit the Montana business forms page and fill an online application of registration of the assumed business name (DBA name). One DB name will cost you a $20 filing fee.
2. How do I register a trademark in Montana?
You need to fill the online form of registration of the mark with the state of Montana. You'll have to pay a $20 per class online filing fee to register your trademark or service mark.
3. Is it necessary to reserve a business name in Montana?
It is not necessary to apply for a name reservation if you are concurrently filing a business entity formation in the state. A name reservation is only advisable to protect a name if you need time to arrange documents for business registration.
4. What's the cost of reserving a business name online in Montana?
A business name reservation in Montana requires an online filing fee of $10 to hold a name for 120 days.