T-Mobile is one of the leading telecommunication companies offering great deals on mobile and internet plans. But do they offer any student benefits? Here are some insights on the T-mobile student discount and other deals for US and Puerto Rico students.
T-Mobile Student Discount Policy
You might not find anything on a T-Mobile student discount online or in-store, as there is nothing mentioned about it on its website. Although there are still other ways you can benefit from your purchases at T-Mobile.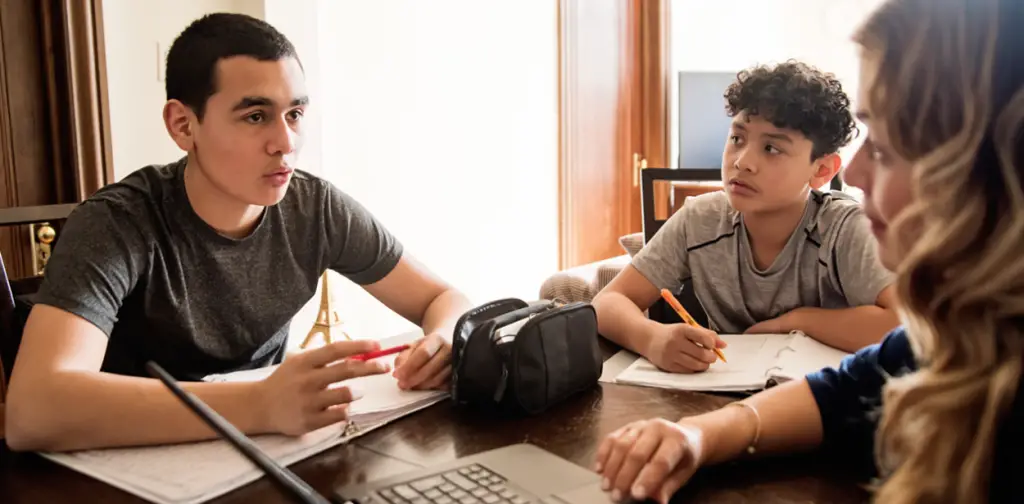 T-Mobile Student Discount on Internet

T-Mobile 10 Million Plan

100 GB Yearly Data, Free Hotspot,
Cheaper Devices & More

How to Register

T-Mobile Website & Local stores

Contact Page

Customer Care

Official Website

T-Mobile
T-Mobile Free Internet for Low-Income Families
T-Mobile has an exclusive student program called Project 10 Milion to help eligible student households with free internet connectivity. The program gives qualifying school students access to 100 GB yearly data, free mobile hotspots, and low-cost laptops and tablets.
They also have an optional 4GB per 30-day data pass going for $15.
How

to

Register for Free Student Internet at T-Mobile?
You can easily apply for the 10 million program online on T-mobile's website or visit a T-mobile store for assistance. It's a 5 step process where parents/guardians have to give some details with proof of the child's enrollment in the National School Lunch Program (NSLP) for free or discounted meals.
Alternatively, the same also be verified with proof of enrollment in other government assistance programs such as (not limited to), SNAP EBT, TANF, Community Eligibility Provision, Medicaid, and Headstart. During enrollment, you'll have to provide,
Student's school name, district name, and valid students ID
Basic details like your name, email, address, and shipping address.
A pin number, and preferred language for your account.
Note: Since students of Puerto Rico are automatically enrolled with NSLP, parents/guardians just have to upload the student's most recent report card or enrollment certificate from k to 12 schools.
Frequently Asked Question
1. Who can avail the Project 10 Million program?
Eligible US and Puerto Rico residents who are enrolled in the National School Lunch Program can avail of the offer.
2. Are college students eligible for free internet from T-Mobile?
No. Free internet is only available to students from K to 12 who are enrolled in NSLP.
3. When will I get my hotspot after acceptance in Project 10 million?
After approval, T-mobile will send your free hotspots in approximately 3-5 business days.
4. How many free hotspots can I order?
Under T-mobile's 10 million program, a household can only get one free hotspot per student.
Alternate Stores that have Student Discount
T-Mobile student discount is not available for all products and services. So as an alternative, we suggest you check at the following stores. Check them out to know which stores have an active student discount policy.
Conclusion
Thus, now you know that there is no T-Mobile student discount, but there is a free internet program to help students. Follow the steps and take advantage if you are a student in the US or Puerto Rico. Call customer care for any queries.