Best Buy is a great place for students looking to save on tech essentials. Our guide will help you to understand how to benefit from the Best Buy student discount deals on laptops, tablets, headphones, and a bunch of other student gear and accessories.
Does Best Buy Have Student Discounts?
No, but they do have daily special deals for students. Previously, students had to sign up for Best Buy student discounts by verifying their student status. But now, Best Buy has new Back-to-School deals that are open for everyone.
You can save huge on various electronics including laptops, tablets, small appliances, electric scooters, and many more.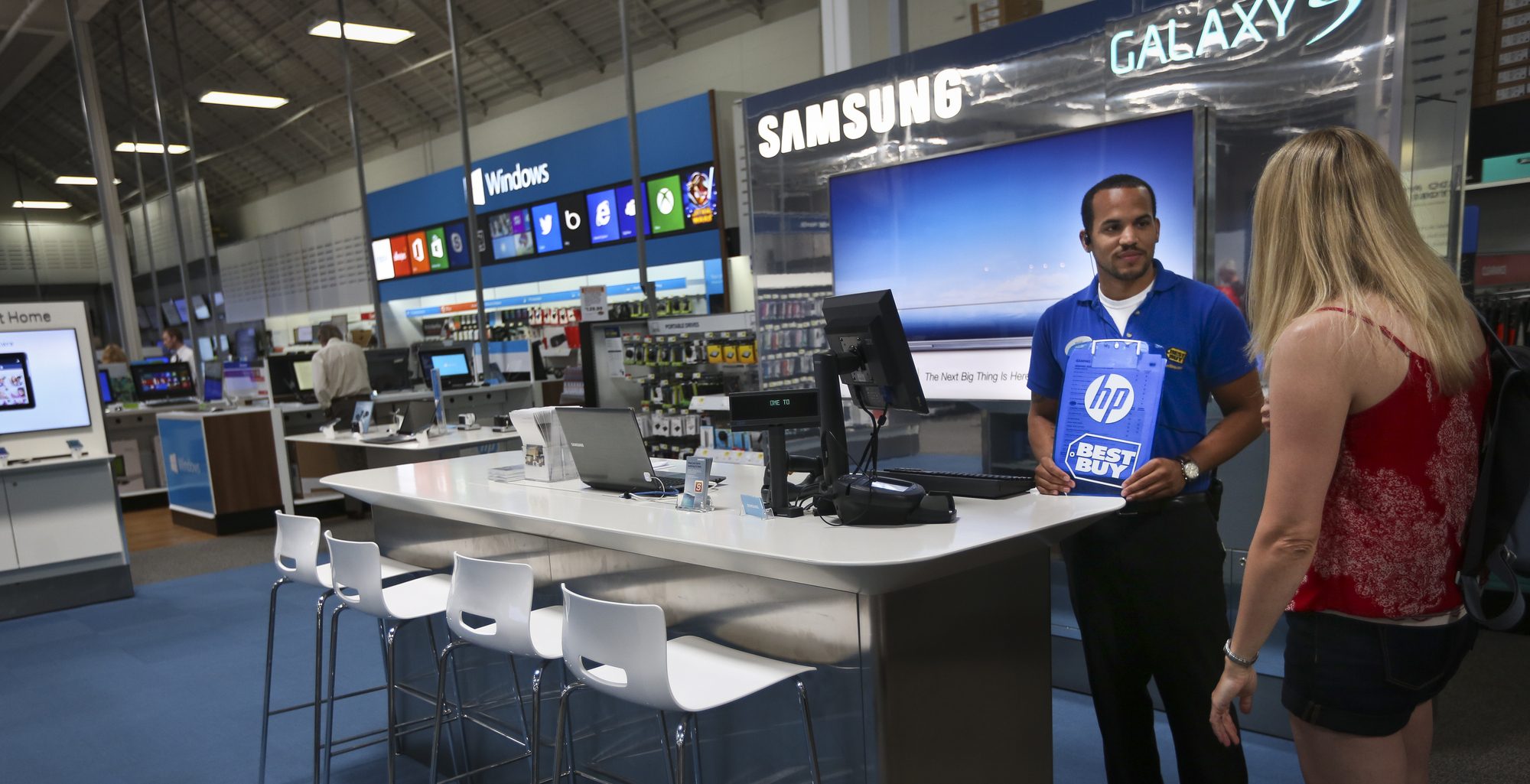 Do I Have to Verify My Student Details?
No, you don't necessarily have to be a school or college student to purchase from the student discount section. All customers can easily order from Best Buy's ongoing Back to School sales and save on electronics, furniture, travel, and even self-care items.
How to Get a Best Buy Student Discount?
To claim the discount, all you need is an online account on Bestbuy.com. After setting up your account, just head to the back-to-school page. You are ready to take advantage of amazing deals on laptops, desks & chairs, Bluetooth speakers, headphones, and a range of other stuff.
The same page will also help you find the best-discounted computer (windows, Mac, or Chromebook) for your budget.
How Much Will I Save with Best Buy Student Discount?
Best Buy's Back to School deals regularly change throughout the year. So there isn't a specific discount percentage, but the deals can save you as much as $200 on Chromebooks, $250 on Bluetooth speakers, $1000 on refurbished surface laptops, and various deals on Acer, HP, and Lenovo laptops.
We recommend bookmarking Best Buy's student deal page. The deals get even more impressive around the summer and popular student discount items tend to sell out fairly quickly.
What Other Retailers Offer Student Discounts?
Student discounts are a very common thing at electronic stores. So if Best Buy does not have your desired item, we recommend checking out the student discount policy of the following popular electronic and computer stores.
Conclusion
We hope to have cleared all your doubts about the Best Buy student discount policy. You no longer need to verify for online purchases. Though there is not much information about in-store student discounts, we suggest you ask someone at your nearest Best Buy store or call customer care.