Every business needs to establish some ground rules and regulations for their LLC. While you form an LLC in California, your business might expect general responsibilities and tasks from its members. Such roles & rights are a part of the California LLC operating agreement. To know more about what it consists of and why is it crucial for an LLC, walk down the article.
What is California LLC Operating Agreement?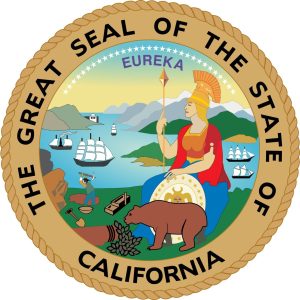 A legal document which is set forth with the agreement of all the members of the company. An LLC must need to record California LLC operating agreement. The document undoubtedly includes all the accounting information, formation details of the company, ownership & management. An operating agreement of a company is as important as bylaws to a corporation. It includes all the little details and a company should keep all the copies of an agreement.
Why do I Need an LLC Operating Agreement in California? 
To maintain the status of the company the CA secretary of state needs a California LLC operating agreement. The agreement document act as proof that all the members of an LLC agree to their roles, rights & responsibilities. Certainly, you will need an agreement when starting a bank account and set clear rules for your firm. As long as you have an operating agreement you do not have to worry about the reputation of your LLC in California.
Is LLC Operating Agreement Mandatory?
LLC operating agreement is not mandatory to draft but it is necessary for the business to avoid future conflicts. A business certainly needs a document with a set of rules to run their work efficiently & effectively. The company agreement states proof of ownership and helps in maintaining business liability. It benefits in certain ways like
Overriding the default set of rules
Maintaining the business reputation in the state
Avoid future litigations & disputes
Necessarily sets up clear rules & expectations
Help in preserving personal assets
A written form of spoken agreements
Certainly, helps in the regulation of business' internal affairs
Undoubtedly maintains credibility in front of the state
What Should I Include in CA LLC Operating Agreement?
For the sake of legal formality, you have to include all the details of your business in a California LLC operating agreement. Such details consist of the following points.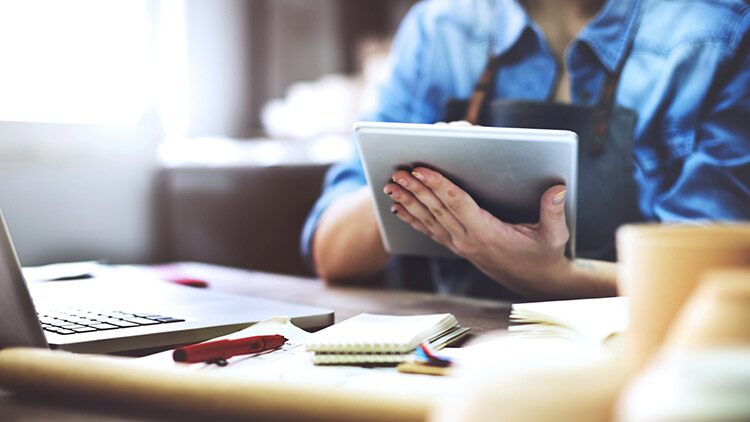 1. Ownership: Each of the investors will mention their details along with the percentage of ownership they hold in the business.
2. LLC Formation: Certainly, include every little detail from date, business entity name, location, members, and registered agent to type & owner detail in the agreement.
3. Management Structure: Mention the type of company and who will be in charge of all the decisions. Necessarily include whether it be a single member or manager member management system.
4. Positions: Although the positions are assigned at the time of hiring, they may change after some time. Every member of the business must know their positions and act accordingly.
5. Succession Plan: In any certain case if one of the members leaves the firm, the company should take an action in the favour of their employees. Apparently business should know the plan with the agreement of all the members.
6. Distribution: As long as there is more than one investor, the distribution of profit and loss should be a part of the operating agreement. Every investor should agree and take decisions for the same.
7. Tax Structure: Certainly, the tax structure of a business is the owner's responsibility. Employees have to pay their taxes individually on regular basis and it will be not a part of an agreement.
8. Dissolution: You must include the information about the company's dissolving period. Owners can dissolve the LLC anytime they wish and the employees cannot take any legal action about the same.
Will my Operating Agreement be Public?
Your California LLC operating agreement is necessary to draft to keep in your business records. It is not a part of a public affair and totally an internal lookout. The agreement document is strictly an internal document and acts as proof of who owns the LLC in California. It should purely be a part of business records and not a part of government files.
Who Can Ask for my Operating Agreement?
An operating agreement in CA is not important to file with any government agency. The California SOS does not ask you for an agreement document when you file articles of organization. But, any title business, lawsuit, tax officials, or court can ask for it. A bank needs your operating agreement while opening a business account.
Why to Professionally Draft LLC Agreement?
To avoid personal assets risks and maintain the liability of your business, you need an operating agreement in California. As there are many ready-made templates online, we will recommend you get them drafted by a professional. It might be expensive to get professional drafting of the document but it is worth it & effective. They can set apart the important points that you must include. The most important points are as follows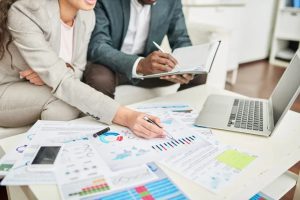 Make sure you necessarily state the clear rules, expectations & regulations of the business
Assure you add details of every member that represents your company
Although if the business has more than one investor, contact a professional
Strictly state the distributions among the members & contributions of every member in the firm
How much will California LLC Operating Agreement Cost?
You can get a lawyer's help to draw your California LLC operating agreement. They might charge for the service they provide but it is necessary to draft the document properly. If you are not willing to choose an expensive option, you can draft it on your own or get the help of your employee. That will cost you nothing.
Can I Revise an LLC Operating Agreement?
You can revise and change your operating agreement in several cases. If you hire or change a CA registered agent, change the registered address, location, or a member's position then you can surely revise the document. Make sure you keep all the copies in your business records for future references.
What If I don't have a CA Agreement?
While the California SOS does not ask for an operating agreement, it does not mean it is not important. You must have an operating agreement to avoid future disputes among the members of your company. If you don't have a California LLC operating agreement, your company will have to face consequences. The employees will not own the rules & regulations. To avoid such situations it is necessary to draft an operating agreement.
Frequently Asked Questions
1. Do I compulsorily have to get an operating agreement?
No, it is not compulsory to get an operating agreement for your LLC as you do not have to file it with the government.
2. Does drafting an operating agreement need professional help?
It is recommended to get the operating agreement revised with a lawyer once before you take signatures.
3. How much does it cost to draft an operating agreement?
If you draft an operating agreement on your own then it won't cost you anyhting. But, if you seek a professional help then they will take a service cost.
4. Is it necessary to create & file an operating agreement in California?
Yes it is necessary to create an operating agreement but it is not mandatory to file it with the state.
Let's Sum Up
Drafting your California LLC operating agreement should be your first priority after filing your California articles of organization, your business will be able to maintain its reputation. The state does not ask your business to file the agreement with it but it is certainly important to keep the documents in your business records. Even if you draft an agreement on your own, make sure you get it revised by a lawyer to protect the liability of your business.