If you are looking to register your LLC in North Carolina, you have to file North Carolina articles of organization with the secretary of state. This is the most important document in the process of starting an LLC in North Carolina. You must understand how to properly file this document and be familiar with all of its provisions. Our comprehensive guide will be the perfect help for all readers.
What are the North Carolina Articles of Organization?
It is the official document to register an LLC and mandatory to submit to the North Carolina secretary of state. Your LLC becomes a legitimate organization only after the approval of the North Carolina articles of organization. There are also benefits of filing this, foremost it acts as legal proof of your business which can be useful while opening a business bank account or applying for loans, and other similar activities.
What Do Articles of Organization Ask For?
There are some basic details about your LLC that needs to be filled in the North Carolina articles of organization. We will discuss what information would you need to fill out and complete your document.
1. Name of Your LLC
You need to provide an available and distinguishable LLC name in the first section of the articles of the organization. This will require you to know how to conduct a North Carolina business entity search. No LLC can have the same name. The name should also comply with the state rules.
Use "Limited Liability Company" or its abbreviations like LLC, L.L.C, Ltd, etc., in your desired name.

Terms like FBI, State Department, Treasury, etc. confuse government organizations. They are restricted so avoid using them.

You need to get a license/approval from the state for words like school, attorney, university, engineering, etc.

Must be unique and not in use by any of the existing entities in North Carolina.

The use of upper case, lower case, symbols, and articles doesn't differentiate the business name.
Note: If you already have a reserved name, simply attach a copy of the name reservation certificate.
2. Member Details
In section 2 of North Carolina articles of organization, you need to fill in the name and address of a maximum of 3 members/organizers. Specify whether the person is a member, organizer, or both. Remember, the mentioned member or organizer has to sign this document at the end.

3. Name and Address of Registered Agent
You will also need to provide the name, address, and mailing address [if different from physical address] of your registered agent in sections 3,4, and 5 respectively. Mail address is used when they fail to submit documents at the physical address.
A registered agent can be anyone, an individual of North Carolina, or an organization that is authorized to do business in North Carolina. For your convenience, check out our guide to hiring a North Carolina registered agent.
4. Principal Office Address
If you have an office for your LLC at the time of filing articles of organization, tick option A in section 6 of form L-01. Provide the complete physical address of your LLC. You can also give a mail address to receive the documents by P.O. Box.  However, if you don't have an office at the time of filing, tick option B. You can always update this information once after filing the document.
5. Additional Provisions
In North Carolina, you don't have to file an operating agreement. Therefore, you can publish any extra information regarding your company such as purpose, member limit, or any other information which you want the public to access. Here, you can also mention who is responsible for handling your business after you.
6. Optional Sections
List the Officials: You may fill this section only if required by North Carolina federal banking regulations. Here you have to provide the name and address of the officials of the LLC and their position.
Provide an e-mail: To receive the e-mails of the government or other officials automatically, provide the email address in section 9 of the North Carolina articles of organization. The given email address will be kept private by NC SOS and used only for sending voluntary notifications and to prevent business identity theft. It is an optional section that you can either fill out or can leave.

7. Mention Effective Date
Mention the date and time on which you want your LLC to be effective. You can delay it by a maximum of 90 days from the date of filing. If you leave this section blank, your LLC will go into effect on the day and time that you file the articles of organization. But, When a document's delayed effective date is stated without a time, it will be effective at 11:59:59 North Carolina time.
Note: Make sure all the executive members you state in section 2 sign the North Carolina articles of the organization before submitting it.
Filing North Carolina Articles of Organization
When you have chosen the name and hired a registered agent, it's finally time to file the North Carolina articles of organization. Your LLC can do business legally after the approval of this document by the North Carolina secretary of state. There are 3 ways to submit this document.
Online
Visit the official website of the North Carolina secretary of state and find the option of creating a business online. Sign in with your id and password. If you don't have an account create one first. Then fill out the form and submit it to start your online North Carolina LLC registration.
By Mail
To file it through the mail, download the form and fill it out properly. Once the form is completed and signed by all mentioned representatives, mail the hard copy to the below address.
Mailing Address:
Business Registration Division
PO Box 29622,


Raleigh, NC
In-Person
You may also deliver the hard copy of the Articles of Organization by directly going to the North Carolina secretary of state office. Visit the below address between 8 am to 5 pm Monday to Friday for filing.
In-Person Address:
Business Registration Division
2 South Salisbury Street,


Raleigh, NC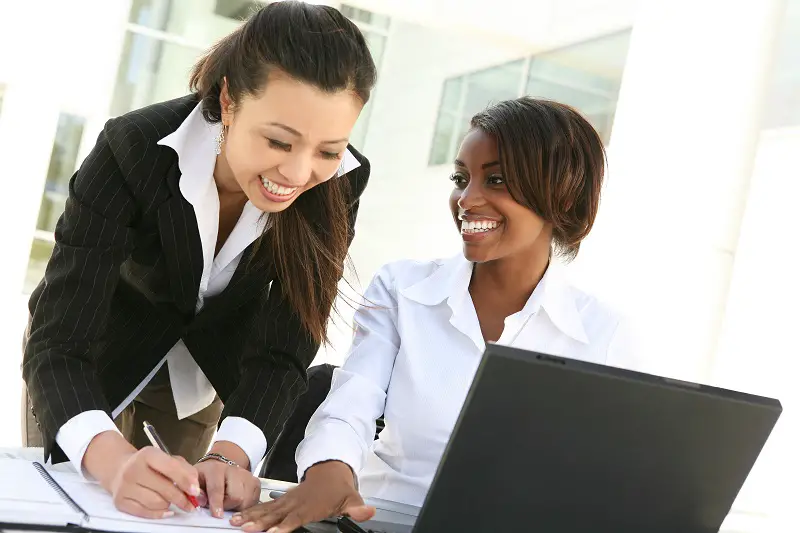 What is the Cost of Filing Articles of Organization?
Whichever method you use, online, by mail, or in-person the cost of filing remains the same. The current filing fee for North Carolina articles of organization is $125. However, if you wish to use the expedite filling service, you may have to pay some extra bucks. Refer to the North Carolina SOS official website for the expedited processing fee details of your LLC approval.
Can I Update the North Carolina Articles of Organization?
North Carolina articles of organization can be altered online, by mail, or by visiting the office. If in any case, your LLC faces some changes then you can update the document. To make minor changes you have to fill out the Amendment form but if you want to consolidate to new articles of organization you need to submit an Articles of Restatement.
Approval Time For NC Articles of Organization
Generally, North Carolina SOS takes up to 7 to 14 days to process and approve the articles of the organization. However, you can get it done within 24 hours or the same day with expedited service.
You have to mention it on the cover sheet and make a request at the time of submission. To review and process the filing within 24 hours, you have to pay an extra $100. Similarly, you need to pay $200 for same-day service.
What After Filing NC Articles of Organization?
Once the article of the organization is approved by  North Carolina SOS, your North Carolina LLC formation is almost done. However, there are a few things you should still focus on to build the foundation and run the LLC smoothly. Let's see what you should focus on.
Get your EIN: EIN is the 9-digit number issued by the IRS for taxation purposes. This can be obtained for free by submitting an application to the IRS office. EIN number is a must to hire employees, open a business bank account, and file taxes.
Create an operating agreement: Drafting your LLC operating agreement is crucial to record the business details. Though it is not mandatory, you should maintain it for future purposes. It shows the management structure and avoids future conflicts between members.
Get your business license: Some professionals such as doctors, lawyers, etc may require a business license or permit to operate their LLC. So get your license on time if your business type requires it.
Open a separate business account: Doing business is risky sometimes. Your personal assets can be at risk if you mix operate personal and business transactions through the same account. Therefore, to secure your personal assets you should maintain a separate bank account for your business.
Frequently Asked Questions
1. Do I have to submit a separate form for registering a foreign LLC in North Carolina?
Yes, you have to submit a separate form i.e application for a Certificate of Authority. The form is available on the SOS North Carolina website.
2. Why should you file an Articles of Organization?
To conduct your business legally in the state you have to necessarily file this document with the North Carolina Secretary of State.
3. Do North Carolina LLCs have to file annual reports?
Yes, it is mandatory to file the annual report prior to April 15th every year.
4. How to get EIN for my LLC?
You apply for it through the IRS website by submitting form SS-4 or by calling 800-829-4933
Conclusion
We hope you have understood the process of filing the North Carolina articles of organization in detail. Once you completed the filing you should focus on making the business fundamentals strong. You must focus on opening a separate business bank account, drafting an operating agreement, getting an EIN number to hire employees, and so on.