When a business wishes to operate under an alternative name in the state they have to file a DBA. While you plan to expand your business in a new industry in Ohio, you should necessarily claim an Ohio DBA. The legal name does not always satisfy a business owner. To know the reasons and steps to file go through this post.
What is Ohio DBA?
To make a DBA fully legal and operate your business under it you have to file it with the state. An Ohio DBA is also known as Ohio trading name. DBA – "doing business as" is necessary for opening a business bank account and other legal activities.
Do I Need A DBA in Ohio?
For branding purposes of your LLC, Corporation, LP, sole-proprietorship, or co-partnership you should have an Ohio DBA. The state SOS only asks businesses to file DBA, if they want to operate under a name different from their legal name.
If you do not have a registered Ohio LLC or corporation in the state before getting a DBA, then your DBA would be considered to be a sole proprietorship.
What to Consider While Filing a DBA?
Certainly, the OH SOS has a right to reject your application for DBA formation in the state. So you have to follow the steps given below to meet the requirements while filing an Ohio DBA.
Your business has to be necessarily in good standing
You must spread the word of your DBA in the state through print media
Pay with the most preferred method of payment
Make sure you have an EIN to secure your social place in the state
How Can I File a DBA in Ohio?
When you decide to register Ohio DBA in the state you have to meet certain requirements. You must choose a non-existing name for your business in the state before doing Ohio trade name registration.
Go through the steps given below to check whether the trade name is eligible in the state or not.
1. Ohio Trade Name Search
The name that you desire for your business name in the state in place of the legal name must be unique. Ohio DBA has to meet the naming guidelines that the SOS states.
Perform an Ohio business entity search on the official website of SOS to check whether the name is available to use or not. Keep the following in mind while naming your business.
The name should not represent itself as an agency or a lawsuit
The difference between upper and lower case initials will not be applicable
Strictly avoid using restricted words and if you wish to use then take government permission
Certainly, mention the business entity suffix at the end of the name like LLC, corporation, etc. depending on the type of business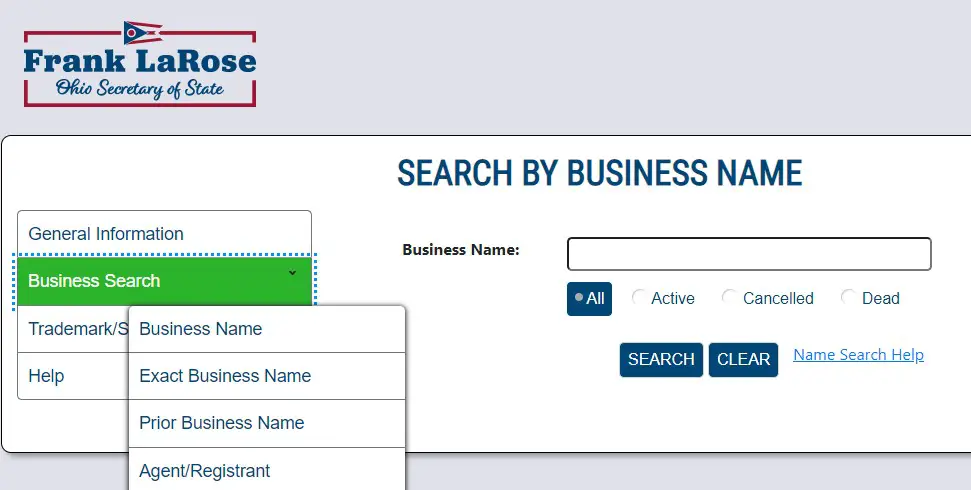 2. Register Your Ohio DBA
Once you have successfully checked the availability of a name in Ohio, you can move further to register it with the Ohio SOS. You will have to fill up an application form for Ohio DBA in the state. Ohio trade name registration application will ask for the information of new DBA such as,
If you wish to file a fictitious name or trade name for your business
The type of business you are going to run under the name
Management structure and nature of the business
Details of members of the business
Once you know all information the state will ask for, mention the valid points. You can register the Ohio DBA application online and also via mail.
Online: Visit the SOS website of OH and fill out the form online to register your DBA in the state.
Via Mail: Download the form from the website and fill out the hard copy with valid information. Then mail it to the mailing address of the Ohio secretary of state.
Mailing Address:
Secretary of State
P.O. Box 670
Columbus, OH 43216
What is the Cost To File DBA in Ohio?
Certainly, Ohio trade name registration in the state is inexpensive and simple. You have to submit a $39 filing fee to the Ohio SOS via preferred payment mode. The processing will only start once the fee is submitted to the state. The cost for all the business types is the same.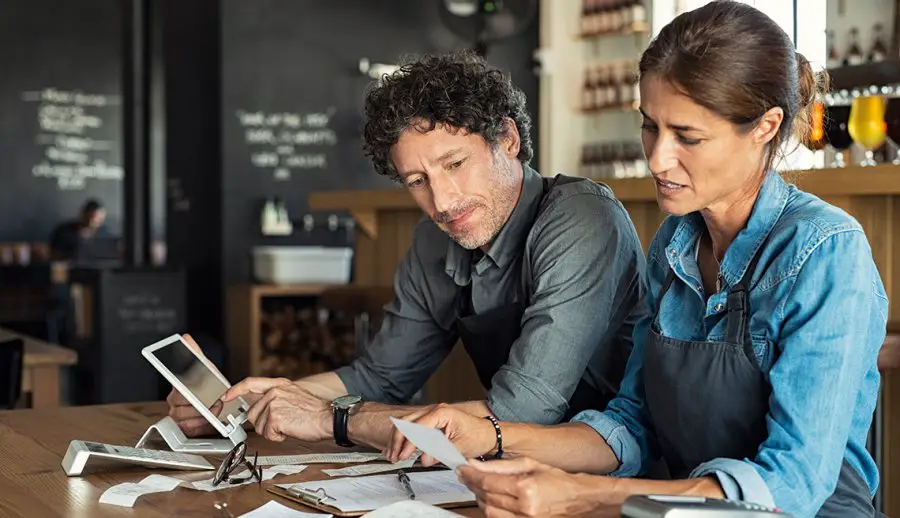 Can I Update My DBA Information?
Although Ohio DBA is not a legal name, you have to file it with the state. You must know that you can update the information by filling Change of Registrant Name form. You have to file the form by paying a $25 fee to the state. Make sure to fill out all the required sections in the form for the SOS to accept your request.
Do I Have to Renew my Ohio DBA?
Yes! indeed you have to get your Ohio DBA renewed every 5 years. Pay a $25 fee while filling the form of Renewal of Trade Name or Fictitious Name Registration to the SOS. You can register the request for renewal online or via mail at the mailing address of OH SOS.
Can I File Multiple DBAs in Ohio?
Indeed you can file as many DBAs as you want. Make sure you are ready to repeat the registration method every time you request to file Ohio DBA. There can be an 'n' number of DBA for your business in the state. The state has not mentioned any numerical term to file an OH trade name.
What if I Don't Want To Use My DBA Anymore?
You can undoubtedly withdraw your Ohio trade name and cancel using it. The only job for you will be to fill Name cancellation form with a $25 fee. You can submit the form by mail to the mailing address of Ohio SOS. There is also an option to file it online.

Frequently Asked Questions
1. Can I register a fictitious name rather then a trade name in Ohio?
The Ohio tradename registration form allows you to choose the option of registering a trade or fictitious name. The trade name of a business is more secure.
2. Does Ohio DBA provides any legal protection?
Ohio DBA does not provide any legal protection to the business in any case if the business is sued.
3. How much time does Ohio DBA takes to process?
Ohio DBA takes $200 extra with the filing fee to be processed in 1 day and $300 additional for 4-hour processing. You must pay $100 as an expedite fee for 2 days of processing.
4. What is the expedite filing mailing address of Ohio?
The mailing address for expedite filings is: Secretary of State P.O. Box 1390 Columbus, OH 43216
What After I File My DBA in Ohio?
After you file the Ohio DBA you can claim a website and get a domain name on the same DBA if possible. Once the Ohio trade name registration is successfully accepted by the state you will be able to operate the business under that name.
Make sure to separate your personal assets from business liabilities by opening a business bank account. You can also get a tradename mark on your DBA. Whereas, if you do not wish to file a DBA in Ohio, certainly you can start forming an LLC in Ohio to run your new business.