Being a Nike-owned custom apparel store, Converse keeps its prices on the higher end. But if you're associated with the U.S. armed forces, then the Converse military discount policy can help you save on your favorite shoes.
So to know who qualifies and what items are eligible, here is our guide covering how to move forward and make the most out of it.
Converse Military Discount Policy
The Converse military discount provides 10% off on qualifying items to U.S. military members. All you have to do is verify your military status at the checkout menu. Since some collections are excluded from this benefit, the discount will only apply to the order total of qualifying items.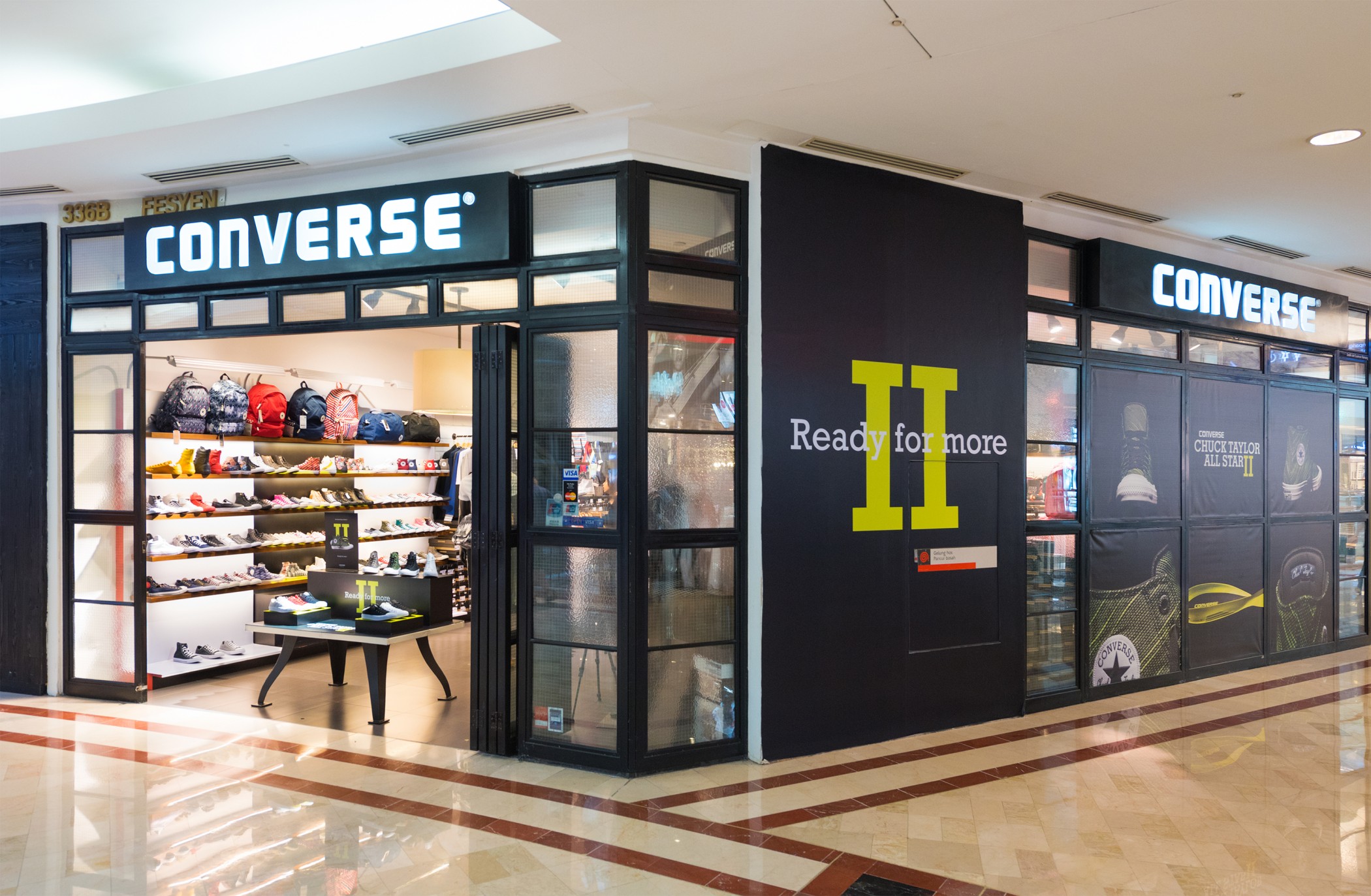 Converse Military Discount

Discount Rate

10%

Where to Claim?

Online & In-store

Contact Number

800 428 2667

Official Website

Converse
Who is Eligible for This Discount?
When shopping from Converse.com, the 10% discount can be used by any U.S. Military member; be it active-duty, reservist, veteran, or retired individual. Although, if you're an active-duty member, then your spouses and dependents can also make purchases using this discount.
How Do I Register for the Discount?
Converse uses a third-party verification platform called SheerID to confirm eligible shoppers for military benefits. So you have to prove your military status on SheerID by submitting a government-issued ID showing
First & Last Name
Branch of Service
Current military status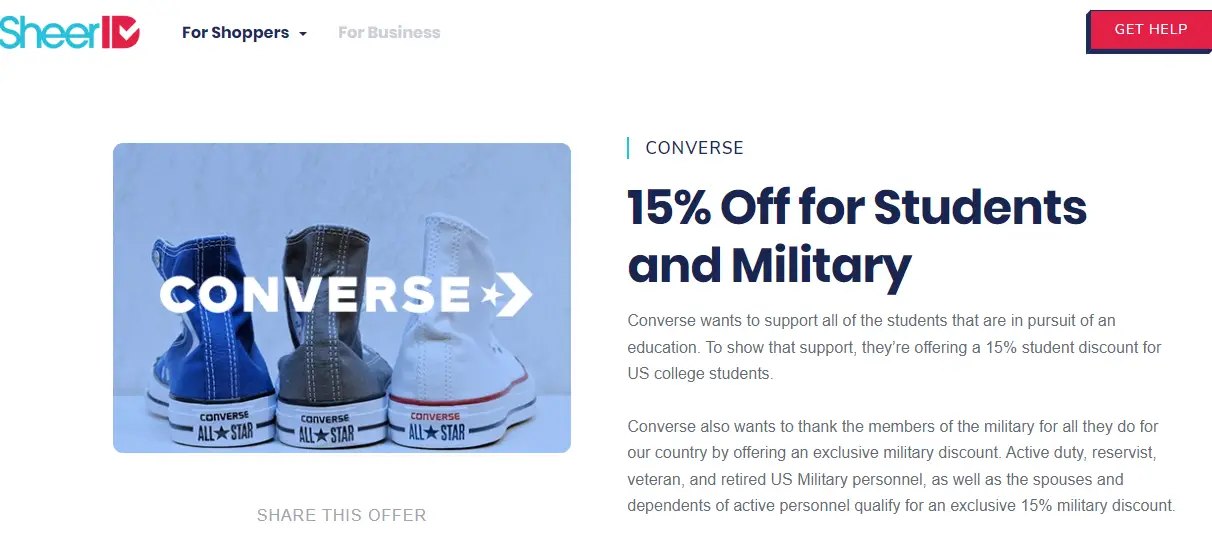 They'll review your request and send you an email within 20 minutes. This will let you know if the verification is a success or if additional info is required.
Can I Use the Discount at Converse.com?
Yes, but when shopping online, you'll have to go through verification every time before checking out. Once the items are added to the cart, you'll have to provide the necessary details to verify your military status during 2nd step checkout.
Once done, click the link that routs back to Converse.com, and The 10% discount will be applied automatically.
How To Claim Your Discount In-Store?
When shopping from your local Converse-owned retail store, you just have to show your valid military ID at the cash counter. They'll verify your status and give you 10% off on qualifying items.
Know that stores have limited stock and some of their collections are excluded so feel free to ask a store employee for help.
How Can I Pay for Military Purchases?
Military purchases on Converse.com are not subject to any specific payment options, so you may pay using your Visa or MasterCard just as you would normally do. You may use any of the following payment methods at Converse.
Visa, MasterCard, American Express, or Discover
PayPal
Converse and Nike Gift Cards
Apple Pay (on specific devices)
Klarna
Ineligible Items For Military Discount
Typically, the Converse military discount is applicable to any regularly priced item; both at the store as well as online. You cannot buy gift cards and won't be able to combine military discounts with other promotions. Besides that, the following Converse collections are excluded.
Limited Editions
Converse By You
Custom Purchases
NBA licensed products
Frequently Asked Questions
1. Can I redeem military discount for previous purchases?
No, once the transaction has taken place, you won't able to redeem a military discount on that item. Most retailers don't allow such thing, including Converse.com.
2. Do I have to verify for each online purchase?
Yes, you'll have to verify your military status every time when checking out at Converse.com.
3. Can my family shop using military discount?
Converse offers 10% off to spouses and children of active military members.
4. Is the military discount applicable to NBA merchandise?
No, Converse.com excludes NBA licensed products from their military discount policy.
What Other Stores Offer Military Discounts?
Converse.com is not the only footwear brand that offers military benefits. So if you're looking for alternatives, do check out the military discount policy of the following stores.
To Conclude,
Qualifying individuals can save 10% on the order total with the Converse military discount. Just show your military ID at the cash counter when shopping from the store. While ordering online, just verify your credentials on SheerID. We've covered all eligible items and qualifying people. For any queries, reach out to their customer care.