Various airlines offer discounts on their flight fares to military members in appreciation of their services. Are you active or veteran military personnel traveling with Southwest airlines? Here is our guide to know all about the Southwest military discount and how to claim the benefits and avoid the exclusions.
What is Southwest Military Discount Policy?
Southwest tries to make an easy traveling experience by providing a Southwest military discount to all service members in & out of uniforms. All active-duty service members must show their valid ID to board between A and B groups. If you do not receive your "Group A" boarding pass, you can board with Group B.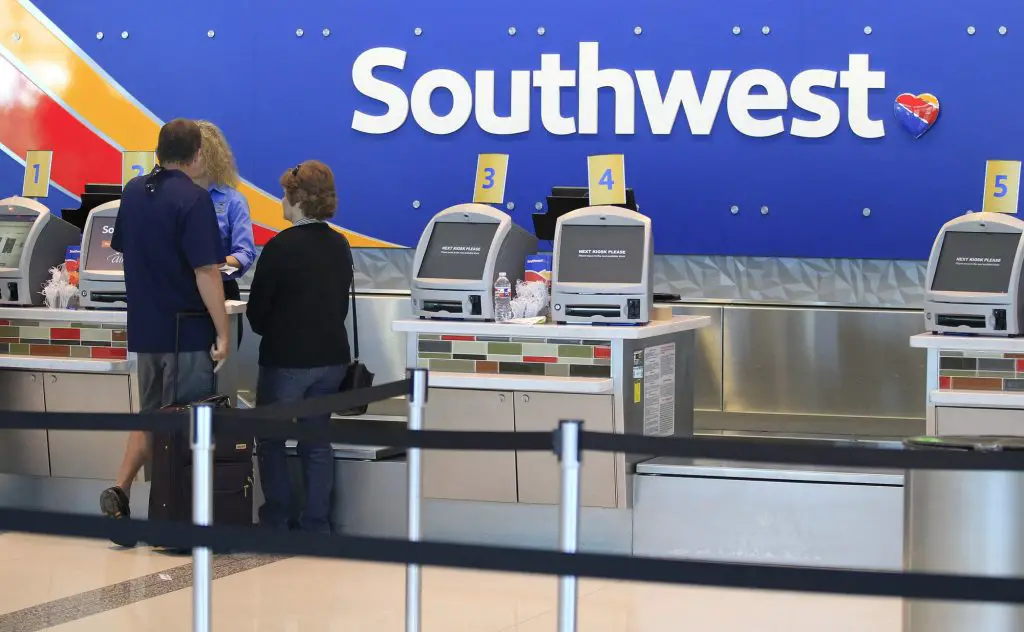 Southwest Military Discount

Discount Qualification

Active-Duty In & Out Uniform Personnels

Where to Claim?

On call or Ticket Counter

Baggage Allowance

100 pounds & 80 inches

Contact Number

1-800-435-9792

Official Website

Southwest Airlines
Who Qualifies for Southwest Military Discount?
Military personnel who are on active duty are eligible to use the benefits. These active-duty members include reservists, National Guard members, and coast guard members with active orders.
Apart from them, cadets or midshipmen who attend the US airforce, US Naval, US Coast Guard, and US military [West Point] academy. Authorized dependents with active military member IDs are also eligible.
How to use Southwest Airlines Military Discount?
Carry a valid military ID to avail of your Southwest military discount. The authorized dependents also have to show a valid member ID before boarding between groups A and B. You will be treated with a normal access policy if you travel without military member ID proof.
Does Southwest Offer Baggage Policy for the Military?
Yes, Southwest will allow 80 inches and 100 pounds of 2 bags to all military members. Your baggage criteria must not exceed the size or weight limit that Southwest states.
Also know, that dependents who do not carry military member proof are subject to normal excess, oversized, and overweight charges. Following are some important points of Southwest military discount policy for bags.
Carry the United States Uniformed Services Active Duty Identification to present it during check-in
Military personnel cannot check in more than 20 pieces of baggage per flight
The bags that exceed the 80 inches size limit will be shipped through cargo only if customers are TSA-known shippers
Baggage Policy for Military Firearms & Cargo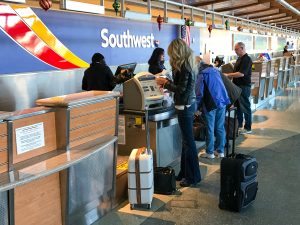 Southwest offers fast, reliable, and efficient expedited cargo services to destinations throughout the globe. Weight & size limits will apply to the shipping. Visit Southwest Cargo to know more about the same.
If military members are under active order then they can carry inspected weapons that are secured in crates & locked in a hard-sided case. Contact Customer service co-ordination for advance procedures & other queries.
What are the Military Fares for Southwest Airlines?
You will not be able to book military fares on Southwest.com. To book tickets with Southwest military discount fares call 1-800-435-9792 or visit the Southwest ticket counter. Do not use rapid reward points to purchase military fares.
Check the following criteria to purchase Southwest military fares.
All eligible military members and their authorized dependents have to present their current active-duty ID to book tickets with military fares
Individuals aged between 2 to 11 years must be accompanied by a military customer or dependent military customer
Military customers must be of age 12 years or above to travel alone by showing a valid military ID at the time of check-in
Frequently Asked Questions
1. Can dependents of military personnel redeem military discount?
Yes, with a valid active-duty member ID, dependents can use the military discount for Southwest.
2. Is Southwest military fare different from government fares?
Yes, military members get different discounts on ticket fares than normal government fares.
3. Can pets board Southwest with a military discount on flights?
Yes, pets can board flights booked with a military discount after knowing the pet policy of Southwest.
4. Does Southwest have military discount benefits?
Yes, Southwest provide military benefits to all service members and their authorized dependents.
Alternative Stores that offer Military Discounts
Apart from Southwest airlines, there are other airlines that have a military discount policy. It might be different from what Southwest notes. Before booking your tickets, check their policy in detail.
To Sum Up!
If you are military personnel then now you know how you can use Southwest military discount benefits. The airlines also allow trained law enforcement service dogs to board flights. If you want to know more about traveling with pets then check their Southwest pet policy online.
Note: If you want to transport an animal to Hawaii then visit the Animal Industry Division"s page to know more restrictions.