Delta Airlines provides a number of benefits to those who are serving and protecting the United States. Eligible military professionals for the Delta military discount are offered exclusive savings and many other facilities like; pet travel, medical airfare, vacations, etc.
Here are some detailed insights on all military benefits with qualifying members and how to claim exclusive military offers when traveling with Delta.
Delta Military Discount Policy
The Delta military discount offers a number of benefits for all active-duty military members of America. Along with ticket discounts and early boarding facilities, Delta also provides more free bag check-ins, exclusive vacation packages (through Delta Vacations), as well as special military pet travel for active military members.
You can book online or contact Delta reservations at 1-800-221-1212 and make a reservation with exclusive military offers.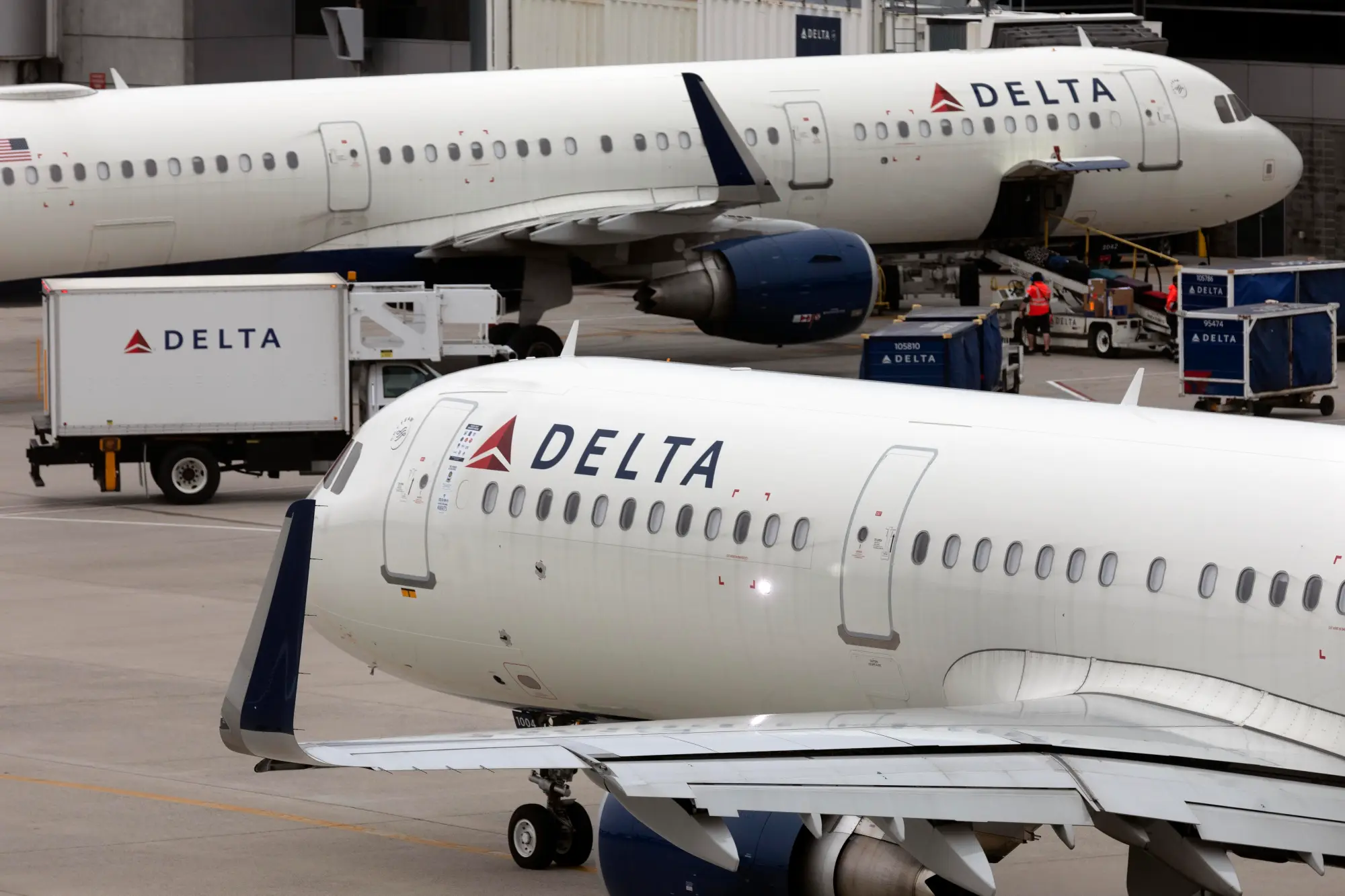 Delta Military Discount

Types of Benefits

Bag Allowance, Early Boarding,
Delta Vacations, Pet & Medical Travel

How to Claim?

Online

Contact for Reservation

1-800-221-1212

Official Website

Delta
Qualifying Members for Delta Military Discount?
All active members of the U.S. military can claim amazing benefits when flying with Delta airlines. This includes airfare discounts, vacation offers, and pet travel benefits for the following military personnel.
US Army members
Marine Corps
US Navy
Air Force members
Coast Guards
Delta Military Bags Free Check-In Policy
If you identify as any of the above-mentioned active military members, then you'll get the advantage of the Delta military baggage policy. This allows carrying extra bags (free bags check-in). This goes for both military orders as well as leisure/personal travel. Though the exact number of free baggage varies based on that.
You'll get free check-ins for up to five bags when traveling on military orders. The total dimension (L+B+H) is limited to 203 cm. For personal tours, you can check in three bags with a total dimension of 157cm each.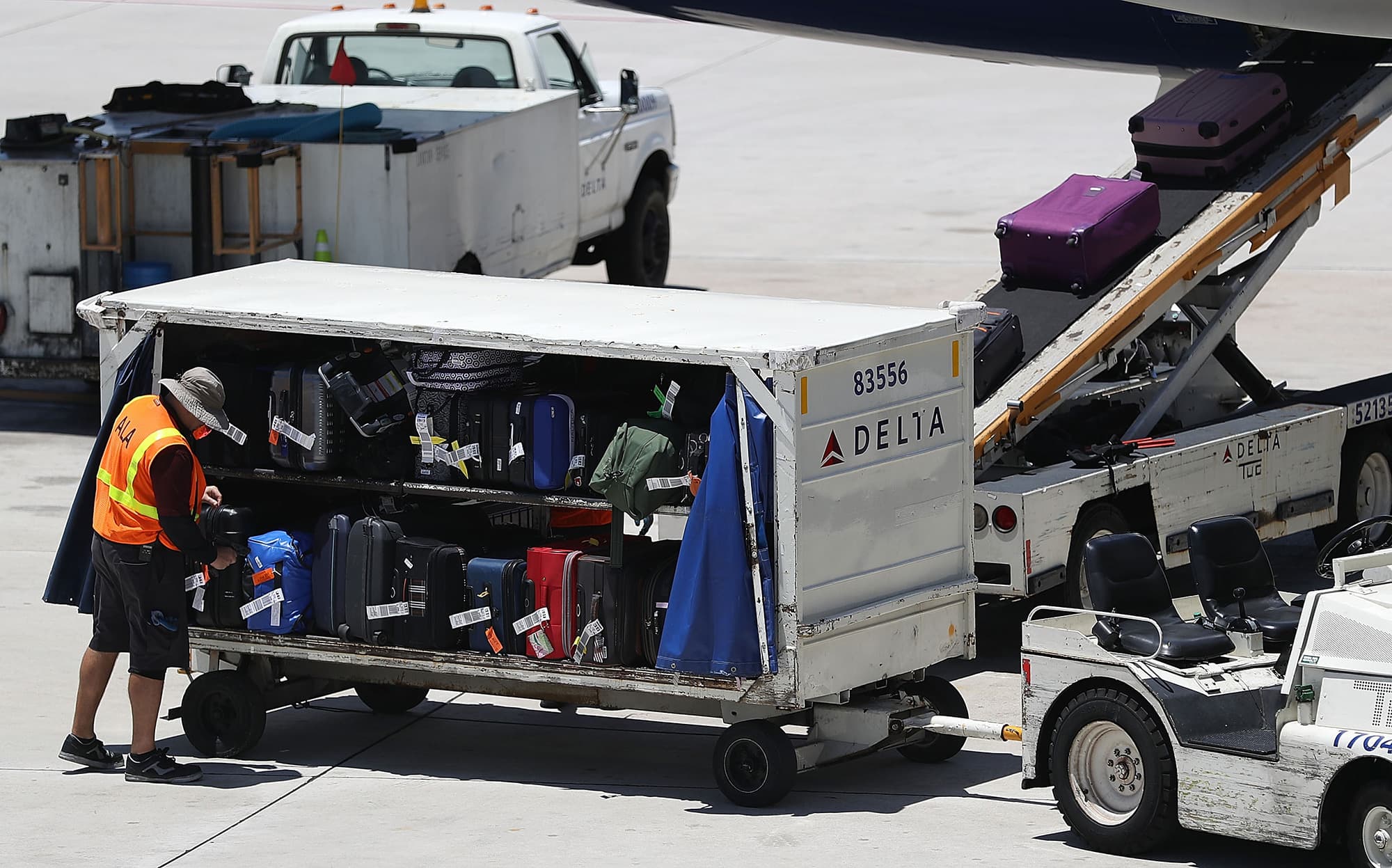 Military Orders

Personal (Leisure) Travel

No. of Bags

5

2 - Economy, Main Cabin,
Delta Comfort

Size

80 linear Inches/203 cm

62 linear Inches/157 cm
How to Book Your Flight with Delta Military Discount?
There are two ways to book a Delta Airlines flight; you may either book online through their website or reserve your seat by calling Delta reservations at 1-800-221-1212. Follow these steps to simplify everything.
1. Book Online
You can make online reservations directly on the official website of Delta Airlines. Follow these steps to get your military discount.
Open the website and enter the date, destination, and other details.
Press search, and you'll come across all available flights.
Select a suitable one. Provide your personal information.
Tick the option of Military Discount.
Complete the payment.
2. Call their Customer Service
Simply call Delta Reservations at 1-800-221-1212 and choose the option of reservation on the IVR menu. Provide the necessary details and share your ID to book a flight with a military discount. You'll get a confirmation once your booking is completed.
How to Book a Vacation with Delta Military Discount?
Delta Airlines offers amazing discounts on vacation packages for those serving the nation. They have hotel vacation packages for more than 300 destinations worldwide and you would save anywhere between $50 to $300 per flight.
You can book your vacation and even customize it your way by calling Delta vacation experts at 1 800 800 1504. You may also book online in a few steps.
Head to Deltavacations.com
Enter your military email address under the "Before You Book" form in the upper right corner.
Fill up the form and submit your request.
You'll get a discount eCertificate on your military email
It'll have a unique number and instructions to redeem on your next booking.
Military Pet Travel Offers At Delta Airlines

Delta Airlines offers special discounts for military members traveling with pets. They allow pets as checked baggage and this policy is not only limited to US Military members. American Foreign Service officers and their spouses with active transfer orders may check their pets as baggage with certain fees.
This just requires booking your pets as checked baggage before 48 hours of arrival. For further details on fees and accepted animals, see their Military pet travel policy.
Frequently Asked Questions
1. What's the military medical travel discount at Delta Airlines?
Delta offers discounted military emergency flights to family members and domestic partners of war injured military personnel. You just have to provide your relationship and details of the military hospital providing their care.
2. How can I book a medical emergency fair?
You must call Delta reservations at 800-221-1212 to reserve a medical emergency fair. This cannot be done through online booking.
3. Are military passengers allowed to board first at Delta?
Yes, Delta lets military passengers pre-board immediately after people who need special help.
4. Does Delta give veterans discounts?
The discount is valid for active US Army, Marine, Navy, Airforce, and Coast Guard. If you're a veteran, then call Delta reservation at 800-221-1212 to find out.
Other Airlines Offering Military Benefits
If you're looking for an alternative, then there are many other airlines that offer exclusive discounts and other benefits to those serving the nation. To make things easy, we recommend you check the military discount policy of the following airlines.
To Conclude,
Besides the ticket discounts, the Delta military discount offers a range of exclusive facilities like; free bag allowance, Pet travel discount, and Delta vacations. You now know everything to book your flights or vacations. For any queries, we suggest calling Delta reservations directly.