There are many options for enjoying the Verizon military discounts and it can get a little confusing on how exactly to use your discount. Our guide will help you throughout the different plans Verizon offers including wireless, fios, and business plans.
Even veterans can use the Verizon veteran discounts. If you are new and looking to register for this program, you will need to go through a few steps. If you are looking to change your plan, we will also help you with how you can continue enjoying the Verizon military plans.
Verizon Military Discount Policy
It is important to understand what Verizon military offers are, before you register. The discount will depend on how many unlimited plans you purchased and when. The discount will also differ between wireless plans, fios plans, and business plans. Let us check them out one by one.
Verizon Military Discount

Discount Rate

Vary on number of plans purchased

Where to Claim?

Online & In-store

Contact Page

1.800.922.0204

Official Website

Verizon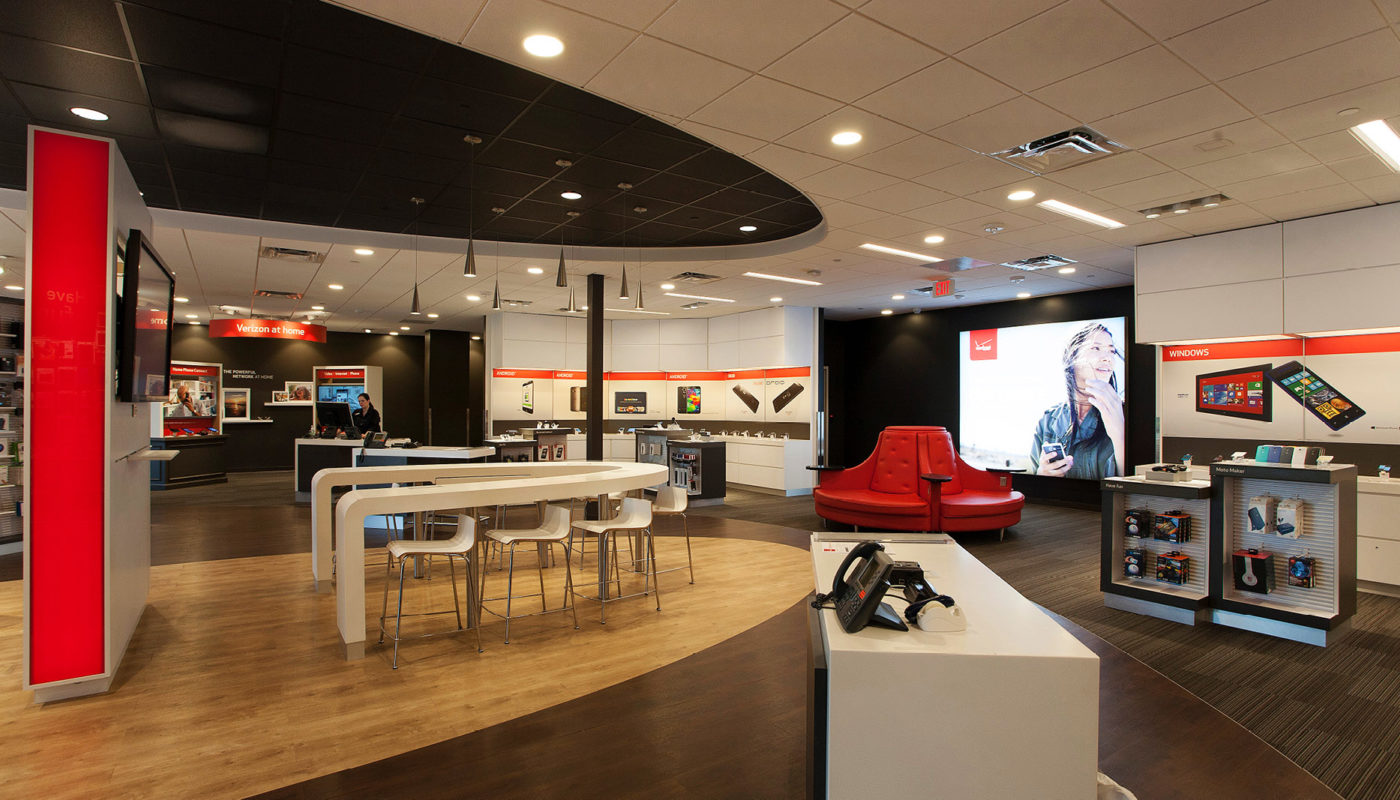 Verizon Wireless Military Discount
There are multiple plans Verizon offers, the discount will solely depend on when you purchase these plans and how many you sign up for. Here is a list of the plans.
| | | |
| --- | --- | --- |
| One Unlimited for iPhone | Welcome Unlimited | 5G Start |
| 5G Play More | 5G Do More | 5G Get More |
| Play More Unlimited | Do More Unlimited | Get More Unlimited |
| Go Unlimited | Beyond Unlimited | Above Unlimited/Just Kids |
If you have purchased any of the plans mentioned above on or after 08-05-2019 then you are eligible for the following Verizon military discount:
1 phone – $10 discount per account
2-3 phones – $25 discount per account
4+ phones – $20 discount per account
Now, the military discount differs for plans "Go Unlimited" and "Beyond Unlimited" if you made your purchase before 06-18-2018. For such members, there is a $15 account-level discount. Any other advertised Verizon standard plans will be eligible for a discount of 15%.
Other than the wireless plans, eligible members are also eligible for a discount on select accessories. You get 25% and 10% discounts when you order online or in-store respectively.
Note: Prepaid plans and promotional plans are not eligible for the military discount.
Who Can Be Eligible For The Discount?
Verizon allows all active members, retired members, and veterans to register and use their military offers. If any member of the military were discharged from their duty they can also apply for this program. Further, we will also discuss how the discount is also eligible for first responders.
Many also asked does Verizon offer military discount for spouses. We found that they do. Now, here is a detailed list of different military personnel who are eligible:
| | |
| --- | --- |
| All military reserves | Gold Star Families |
| Coast Guard | National Guard |
| Marine Corps | Cadets |
| Army | Navy |
| Air Force | Space Force |
Note: Military members dishonorably discharged are not eligible for the discount.
How To Register For Verizon Military Discount?
You must register your account and verify your military service status with the company to enjoy the military discount at Verizon. There are a few simple steps to do so: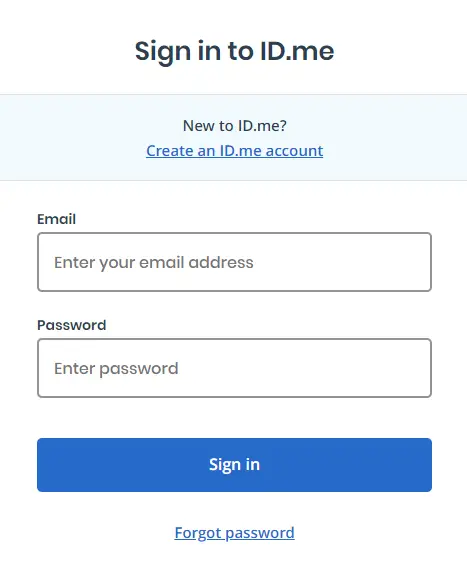 Step 1: Register with the ID.me portal which is linked with Verizon.
Step 2: After the verification with Id.me, register with Verizon.
Step 3: Wait for an email confirmation from Verizon.
After the confirmation, you can start to purchase with Verizon. At first, the discount will only appear on the checkout page. The discounts will start to appear on your bill after 1-2 billing cycles.
Now, if you are looking to register for the Verizon Fios military discount, you can follow the steps below:
Step 1: Visit the military information page on Verizon and click on the "Fios" tab.
Step 2: Check eligibility for Verizon Fios in your area.
Step 3: Share your military service proof and verify your account.
You are then good to go, add your desired plan, and at checkout, you will see the discount applied.
Required Document To Verify Military Status
While registering your military status, Verizon can ask you for certain documents as proof. This may vary for everyone, here is a list for the same.
Active Military: Pay stub, DD form 4, SCRA status report.
Military Veterans: DD form 214, Veteran ID card, military retiree accounts statement, VetRewards Card from Veterans Advantage.
First Responders: Pay stub, pension stub, volunteer ID, statement of volunteer service, a signed affidavit issued by First Responder Agency listing KIA status.
Gold Family Star Member: DD form 214 and Terms of Separation.
Note: It is your responsibility to black out any sensitive information from your documents.
What is the Verizon First Responder Discount?
The first responder discount is the same as the military discount. Although the eligibility for members is different. Verizon has described first responders to be:
Firefighters, Emergency Medical Technicians (EMT), and Emergency Medical Services (EMS)
Law enforcement including State Troopers, Sheriffs, Sheriff's Deputies, and Local Police
Immediate family members of First Responders Killed in Action (KIA)*
Now, if you are looking to register for this program, you can visit their "First responder" page and register. The process is not different than the military discount registration.
Note: Apart from this, Verizon also provides discounts to nurses, teachers, students, and employees as well.
How To Receive Your Military Discount?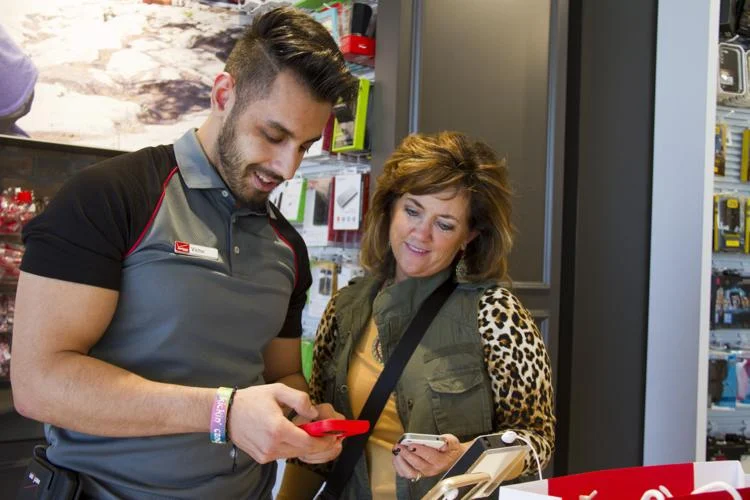 It is no hassle to apply your Verizon military discount on online purchases. You simply have to log in with your military-verified account and at the checkout, the discount will automatically be applied.
If you are planning to visit the store. Simply let the associate know about your military-verified account and they will apply your discount.
Other Verizon Services for Military Members
Apart from the discount, Verizon also focuses on other ways to show appreciation to military members. Here are two benefits for you:
Whenever you call, your call will be our priority and will be moved to the front of the line.
If you are deployed somewhere else, we will help you with the process of suspending your account only for time being, until you are back.
Frequently Asked Questions
1. Can a military spouse apply for military discounts?
No, you can not apply for the military discount, but if the account is in someone else's name, you can file the transfer of service form and apply for the discount.
2. Can a gold star family member apply for the military discount?
Yes, spouses and next of kin can apply for the discount, even if they are not the account manager or owner.
3. Can I use another discount with my military discount?
No, you are only eligible to use one discount at a time and not stack them on your purchases.
4. What should I do if I have issues enrolling?
You can visit the contact page and get in touch with Verizon to clear the issue.
Does Any Other Store Offer Military Discounts?
If you are looking to shift from Verizon, there are other brands as well, they will also have their own military discount policy. Although it would be better if you know their policy before shopping there. Here are some related or alternative stores that you might want to know about.
Conclusion
The Verizon military discount will help you save money on many purchases. They have also not mentioned any limit to how much you can save on discounts annually. If you have any queries regarding eligibility, required documents, and how to register, go through our guide again or reach us through the comment section.